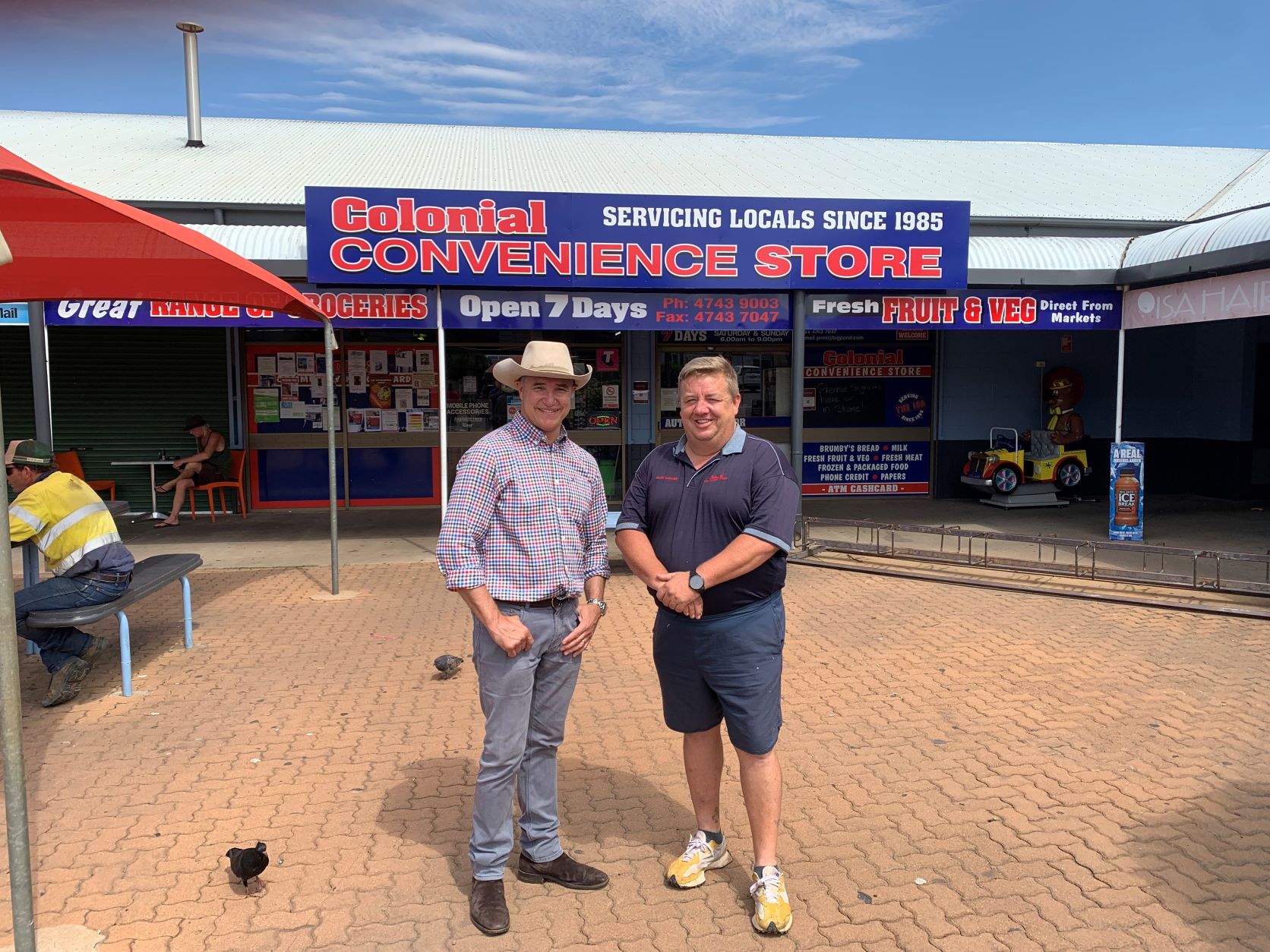 BIG CORPORATES DENY THE BUSH CHOICE ON BREADS
BIG CORPORATES DENY THE BUSH CHOICE ON BREADS
The "unfair" decision by Hong Kong/Singapore-owned food staples manufacturer Goodman Fielder to cancel the delivery of its products to independent retailers in the North West is an example of market failure in the bush, Traeger MP Robbie Katter has said.
The callous decision – which means small stores in in places like Mount Isa and Julia Creek now can't access five different bread brands – has hurt regional consumers, Mr Katter said.
This includes Wonder White, Mightysoft, Lawson's traditional breads and the Helgas breads and wraps, many of which are special breads that cater to different dietary needs.
The delivery cancellation, made without notice to small shops like Mount Isa's Colonial Convenience store, was apparently related to transport costs to the region.
Colonial Convenience owner Bob Burrow lost access to 70 per cent of his bread products overnight as a result.[1]
However it's understood Goodman Fielder has struck a deal with major retailers Woolworths and Coles to continue providing the supermarkets with the products.
Mr Katter said the situation could be considered an escalation of essential service neglect to the region, which just recently lost its delivery of the State's major newspapers when News Corp made a similar decision.
"It doesn't get more basic than bread and newspapers," Mr Katter said.
"Small retailers like Bob Burrow have said they have faced similar issues in the past with other products, but with bread being such a staple this has been a real shock.
"My office has attempted to contact Goodman Fielder, and to seek out their willingness to negotiate with shop owners who want to discuss options in terms of minor price increases and freight, but they did not engage productively.
"That is what you get with multinationals that have no social responsibility to regional areas, but who get to dominate the markets now.
"There are laissez-faire attitudes and no regulations on anything – in these remote areas, we feel the pinch and it all contributes to decreased liveability."
Mr Katter said this most recent issue of was an example of the of over-corporatisation in rural and regional communities.
He said it was important to urgently take note of the issue with a review of the State's trading laws, including the current limitations on Sunday and public holiday training in the regions, now underway.
"Many people look to major retailers as providers of choice and convenience due to their massive buying power, but if left unchecked they will put a stranglehold on our local economy," the Traeger MP said.
"I do not dispute their place in towns like Mount Isa – having them here is great – but we need to protect our smaller operators too who ultimately invest more genuinely and generously in our communities and provide vital competition to the big corporates that are only loyal to their shareholders.
"What does those counting their profits care if a few dozen families in Mount Isa don't have bread?
"The fact the big supermarkets have stuck a deal with Goodman Fielder that was denied to other operators is an outrageous example of corporate bullying on all accounts.
"I am calling on the company to reconsider this decision and to enter into negotiations with the small businesses that have a vital place in our region and who still need to cater to the consumers who have been left behind by this decision."
Donate Now
Change starts with you