Boulia, mid-west tourism will boom from Outback Way funding
Boulia, mid-west tourism will boom from Outback Way funding
FRESH off his visit to Boulia, the most southern town in his electorate of Kennedy, Bob Katter has commended the local council for fighting like tigers to pursue funding to improve the Outback Highway; a vital tourism, freight, mining and agriculture link for the entire mid-western region.
The Highway spans 2700km between Winton in Queensland and Laverton in Western Australia is recognised as the "longest shortcut you will find in Australia", connecting the east of the continent to the west, straight through the middle.
Mr Katter said that the Boulia Shire Council had done tremendous work keeping the momentum going in getting funding and that he would be pressuring the Federal Minister and Assistant Minister for Roads for the funds to finish the project.
"When we got the highway sealed from Cairns to Karumba, there was a 23 per cent increase in tourism that year and I think it has gone up again since then.
"There is no doubt that tourism will increase dramatically for this region and that will be very, very important to a little, tiny town like Boulia.
"The local Mayor, Rick Britton and his predecessor mayors have done a great job keeping the momentum going and from our side of the border, I think we will have it finished in the next two or three years but there has to be a big push from myself, so I will be putting intense and continuous pressure on the Minister responsible.
"This doesn't just favour Boulia, there will be people coming through Richmond, Winton, down from Cairns, down through Karumba and Cloncurry – it will favour a hell of a lot of people.
"Of course it will also benefit the number of mining operations along this highway as well," he said.
Mr Katter warned that investing in roads like the Outback Way was vital to occupying our inland regions.
"If we are to stay in occupation of this continent, and I would quote the two greatest men in Australian history here, Red Ted Theodore but particularly Jack McEwen, and who said, "I fear that if we do not occupy this land then this great and wonderful gift that God has given us will be taken off us."
"And there is nothing more serious than the truism of history, 'A people without land will look for a land without people'," he said.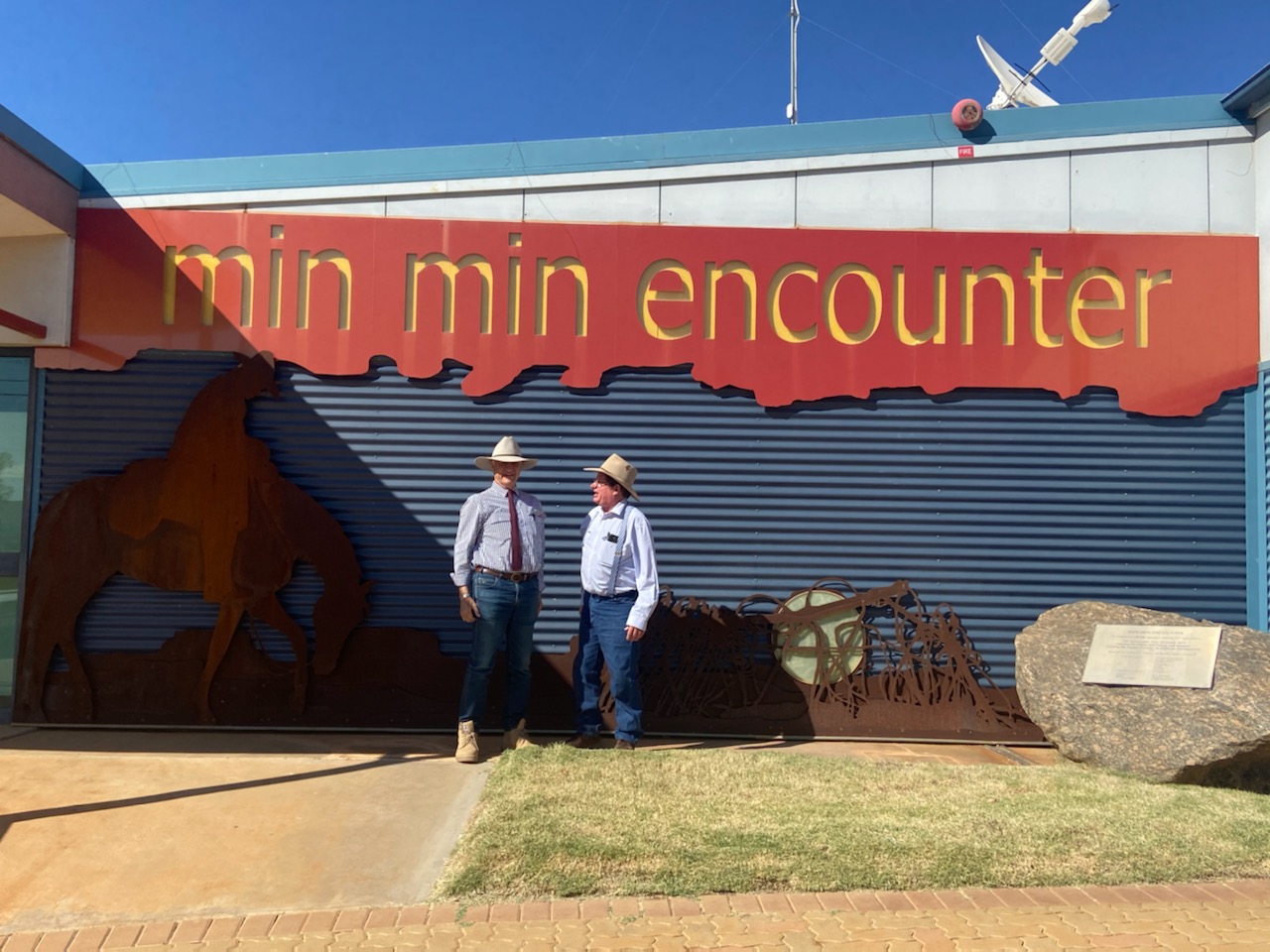 Donate Now
Change starts with you