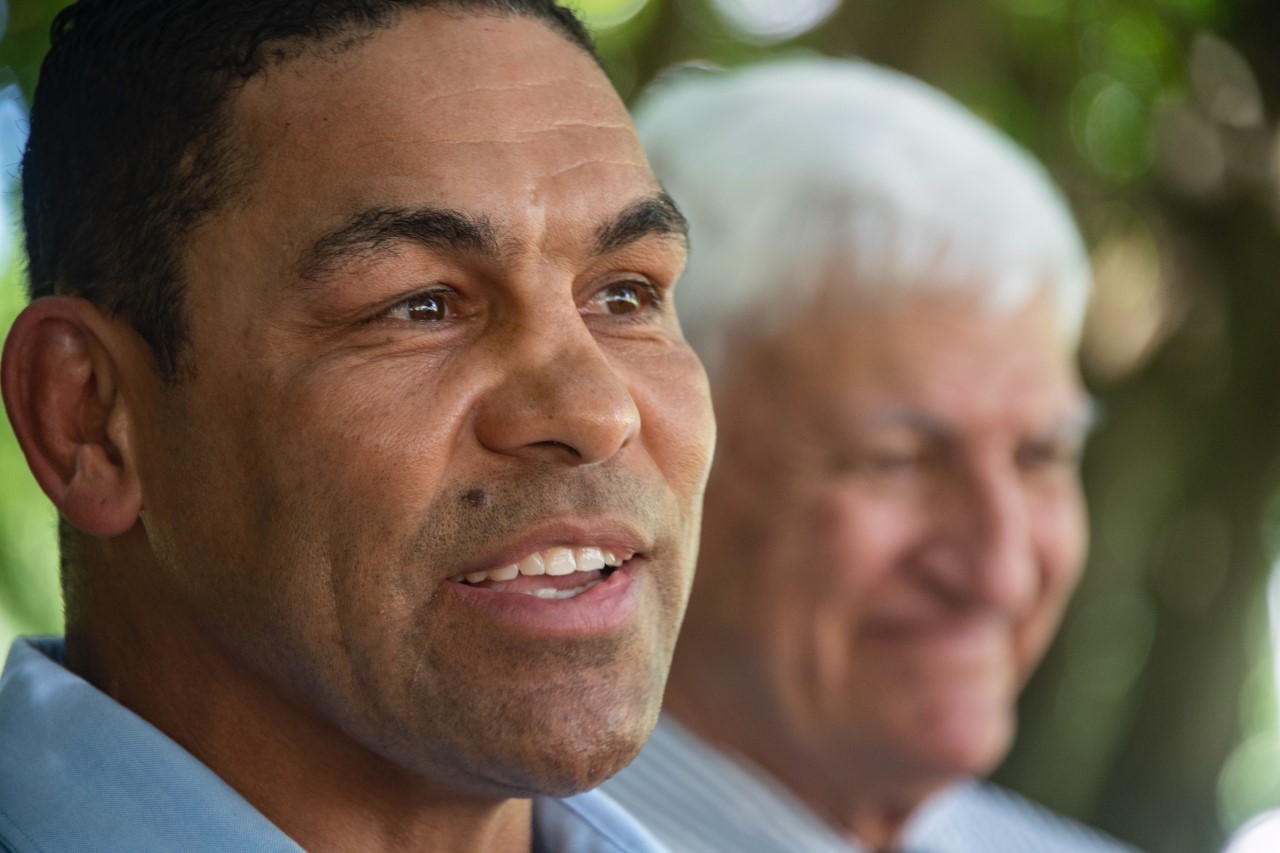 Budget's neglect of Cairns' water security damning: KAP
Budget's neglect of Cairns' water security damning: KAP
KATTER'S Australian Party (KAP) candidate for Leichhardt, Rod Jensen, says the omission of Cairns Regional Council's proposal from the federal budget's water security announcements last week was a rude awakening which residents of the fast-growing region ignore at their peril.    
"We didn't even get an honourable mention. 
"Water security is a hot topic, but stakeholders were acknowledged in 1993 for bringing this to the attention of government, and 29 years later we still have no action. 
"If Council is correct—and I believe they are—we could be looking at intensive water restrictions by 2026 and into the future because of limited storage capacity, so we have to ask why Cairns missed out on funding." 
Mr Jensen said the fact that CRC's proposal was overlooked in what was essentially a water security budget, with money shelled out for a handful of water projects in Queensland alone, was especially mystifying.  
"Water security projects are very difficult to get up in Queensland, so to miss out on one of the rare occasions governments are giving them out tells us how far back in the line we are." 
Mr Jensen said the omission of the Cairns proposal is in contrast to the success of water security projects in other parts of the State, including the $5.4 billion for Hell's Gate dam located in the electorate held by KAP's federal Member for Kennedy, Bob Katter.   
Mr Katter also secured $180m for the Hughenden Irrigation project, and $38m for a weir at Charters Towers. 
Mr Jensen, who was brought up on the Tablelands, said he applauds the Council's Stage 1 proposal because it serves the needs of a growing urban population while respecting the needs of primary producers. 
"In relation to water security, we have to understand that there are two issues.  Agriculture and industry needs, and population growth.  These issues have equal importance and we should not get the two confused.  
"The current government is more than happy to play these interests off against each other. 
"However, it can be clearly seen that both agricultural needs and the needs of urban growth need to be addressed for future prosperity of the region, and that's what the CRC proposal does." 
Mr Katter is also supporting the Cairns Council's Water Supply Stage 1 Project which will source water from the Mulgrave River for drinking supply to the region's rapidly growing population, but says the support is conditional on the aquifer of the Mulgrave River not being drained.  
Mr Katter has written to Deputy Prime Minister Barnaby Joyce and Shadow Water Minister Terri Butler asking then to consider funding it if they win at the upcoming election.  
The Kennedy MP said he had sought assurances that the water plan wouldn't impact the Mulgrave Sugar Mill or local cane farmers in the Gordonvale area. 
"There are difficulties that Cairns Regional Council is working through, and we would want to be comfortable that taking water out of the Mulgrave River will not impact farmers in the area," Mr Katter said. 
"This can be done in such a way that there won't be an effect on growing sugar cane in the area. I am very sensitive to any cutbacks to sugar cane growing because that mill is essential to the economy of Cairns, not just Gordonvale. 
"The project doesn't touch water in the Barron River which is highly beneficial for the people and industries on the Tablelands and in Mareeba. 
"When it comes to water, the Townsville Council got a $195m commitment for a pipeline proposal and Kennedy has been given billions. We would hope the Federal Member for Leichhardt would come forward with support for the Cairns Council's Water Project Stage 1.  
"People in Townsville got a pipeline, and so far, Cairns has got nothing." 
Donate Now
Change starts with you