CALL FOR ACCELERATED UPGRADES ON DETERIORATING WARRIGAL CREEK BRIDGE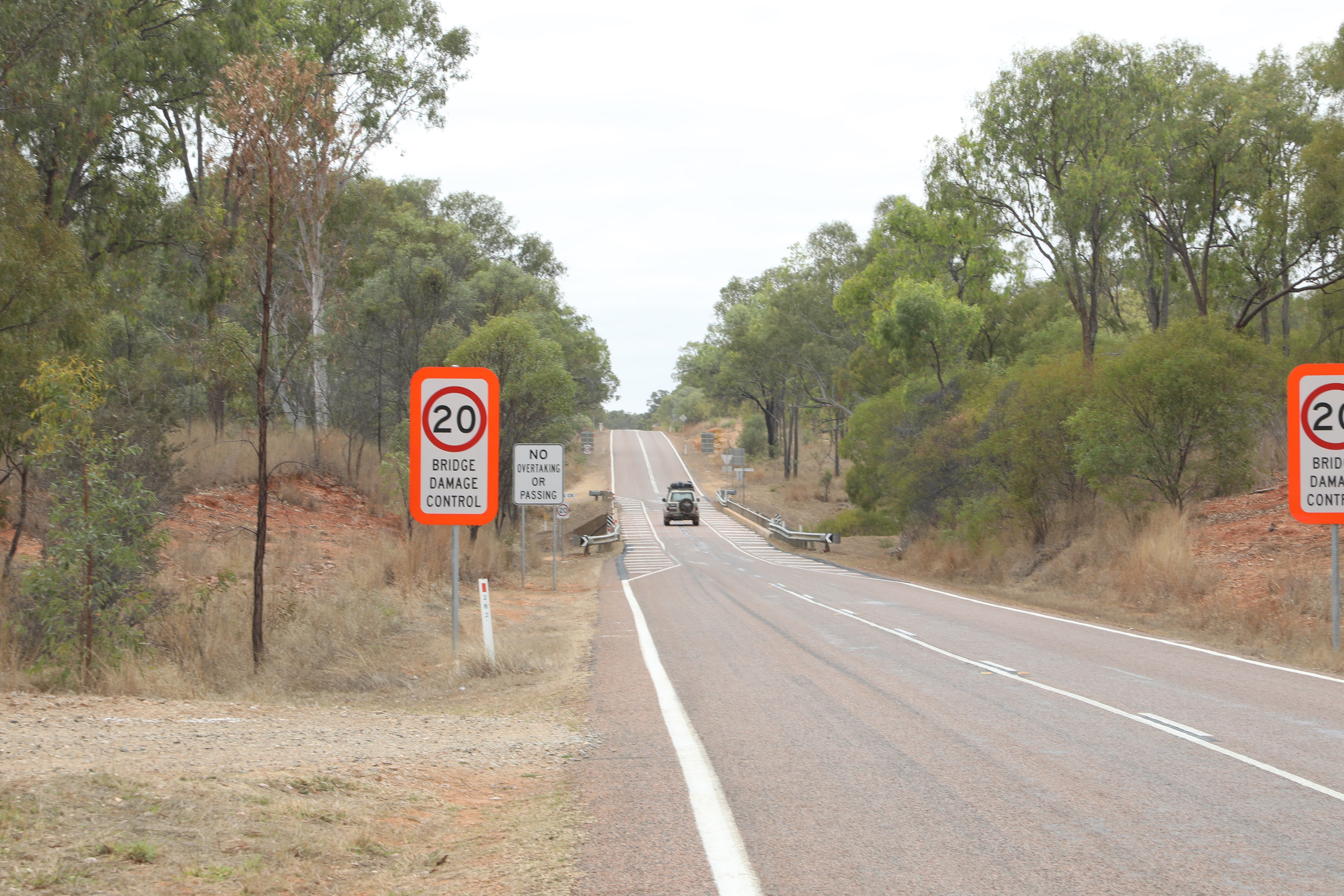 Katter's Australian Party (KAP) Leader and Traeger MP Robbie Katter is raising a red flag on the deteriorating safety conditions of the Warrigal Creek Bridge and has called for the expedited upgrade of the bridge by the Queensland Government.
Mr Katter said it was embarrassing that a corridor that carries $5.7 billion worth of value to the coast has a permanent speed and single lane restriction applied to it.  He said this failure was symptomatic of a State Government that commits to $7 billion for Brisbane's Cross River Rail and an Olympics that will cost over $15 billion, draining resources needed for critical industrial arteries.
The Warrigal Creek Bridge, which sits on the Flinders Highway between Pentland and Charters Towers, has been deemed unsafe and is presently reduced to single-lane traffic that must travel at a 20km/h speed limit.
The Department of Transport and Main Roads (DTMR) has advised that it is "continuing to complete technical investigations to determine rehabilitation or upgrade options."
The bridge is a vital link between the resource-rich North West Minerals Province and the east coast, and is heavily used by locals, travellers, and freight carriers.
 Mr. Katter said the North West region needed a clear timeline as to when bridgeworks would commence and be completed.
He said truckies had reported that DTMR's current arrangement was an "accident waiting to happen," with trucks having to decelerate from 60km/hr to 20km/hr and having to negotiate the narrow-lane bridge.
"The state of Warrigal Creek Bridge, as well as this stretch of the Flinders Highway in general, is not something that has crept up on the State Government – they have allowed this stretch of road be flogged for years, loading more and more freight on the road from the rail, and failing to maintain a minimum standard of safety on it", he said.
"Now the road and bridges are crumbling, to the point they're dangerous, and they're looking for a band-aid fix."
"Personally, I would like to invite DTMR Minister Mark Bailey out to Mount Isa so he can jump in my 4WD, and I'll take him for a run out on the highway through to Charters Towers."
"No Transport Minister worth his salt would willingly put his name to the way that a vital, highly-profitable, stretch of road is being managed – he needs to see its current condition with his own eyes."
Mr. Katter said he was also concerned that little consideration had been given to ensure the bridge's capacity aligns with the requirements of the CopperString 2032 Project set to commence mid-2024.
"As CopperString 2032 gears up for construction, the existing state of Warrigal Creek Bridge raises concerns about its ability to handle the increased traffic load associated with this significant undertaking", he said.
"Once again, the spotlight highlights the ongoing challenges confronting regional Queensland's road infrastructure – lack of road maintenance, a decline in rail transportation causing an upsurge in heavy tonnage traffic on deteriorating road conditions, and a glaring deficit in government funding, which is blatantly contrasted against the backdrop of an excessive allocation of resources to a Brisbane train project and the Olympic Games."
"Road users traversing the Warrigal Creek Bridge deserve assurance that their safety is top priority and that swift measures will be promptly implemented by the government to rectify the issues with the bridge."
ENDS
Donate Now
Change starts with you