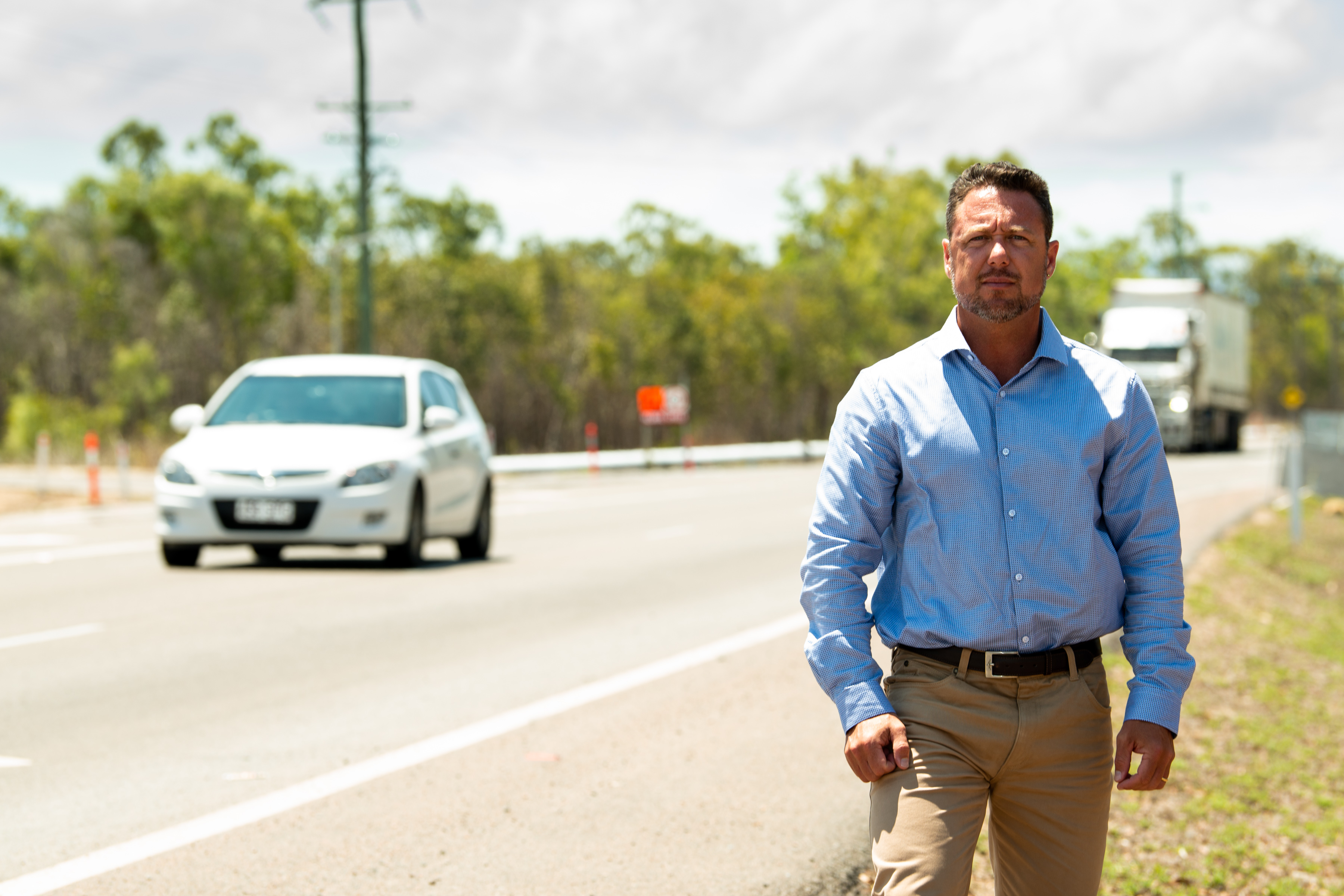 Dametto issues road demands as Woolcock Street grinds to a halt
Dametto issues road demands as Woolcock Street grinds to a halt
North Townsville's liveability and future potential for growth is being ham-strung by the failure of governments to adequately expand Townsville city's road network, Hinchinbrook MP Nick Dametto has said.
Speaking in the Queensland Parliament last week Mr Dametto called on the Queensland Government and Townsville City Council to collaborate and commit to fast-tracking upgrades to Woolcock Street, which is Townsville's busiest road.
Mr Dametto said the peak hour traffic situation on Woolcock Street, where gridlock is common, was unacceptable and unsustainable. 
"I rise to bring to the House's attention the population explosion in the Northern Beaches of Townsville, the southern part of the Hinchinbrook electorate," he said.
"Communities such as Deeragun, Mount Low, Bushland Beach, North Shore and Burdell are growing at exponential rates.
"Unfortunately, the main road that commuters use to access the city is at full capacity.
"This road used to be part of the Bruce Highway but, since Ring Road Stages 4 and 5 were completed, it is no longer part of the Bruce Highway and, therefore, does not qualify for 80 per cent Federal funding for an upgrade of this part of the road."
Mr Dametto said both the Department of Transport and Main Roads and the local Council needed to fast-track a holistic solution to the North Townsville traffic situation.
This must include expanding Woolcock Street, raising the lower Bohle River bridge, fly over or improvements to the North Shore Boulevard and Shaw Road intersection, and an additional access road to Bushland Beach, he said.
"We have a problem with the lower bridge at the Bohle River—I share part of the bridge with the Member for Townsville—and the rest of Woolcock Street that follows into Townsville," the Hinchinbrook MP said.
"Unfortunately, any traffic disruption along Woolcock Street or the adjacent streets results in one-and-a-half to two hour wait times to get into town.
"We saw that over the past weekend and during the week with the flooding rains that raised the level of the Bohle River in Townsville.
"Also, two weeks ago, there was a tragic motorcycle accident at this location involving a 28-year-old Black River man, who lost his life.
"Any roadworks between Duckworth and Pilkington streets and on the streets adjacent to Duckworth Street cause delays, because this road being at capacity results in unintended consequences."
Mr Dametto said he was now calling on the Transport and Main Roads Minister Mark Bailey, Townsville MP Scott Stewart and Townsville City Council Mayor Jenny Hill to work collaboratively together to fast-track important infrastructure upgrades to this neglected road network.
Donate Now
Change starts with you