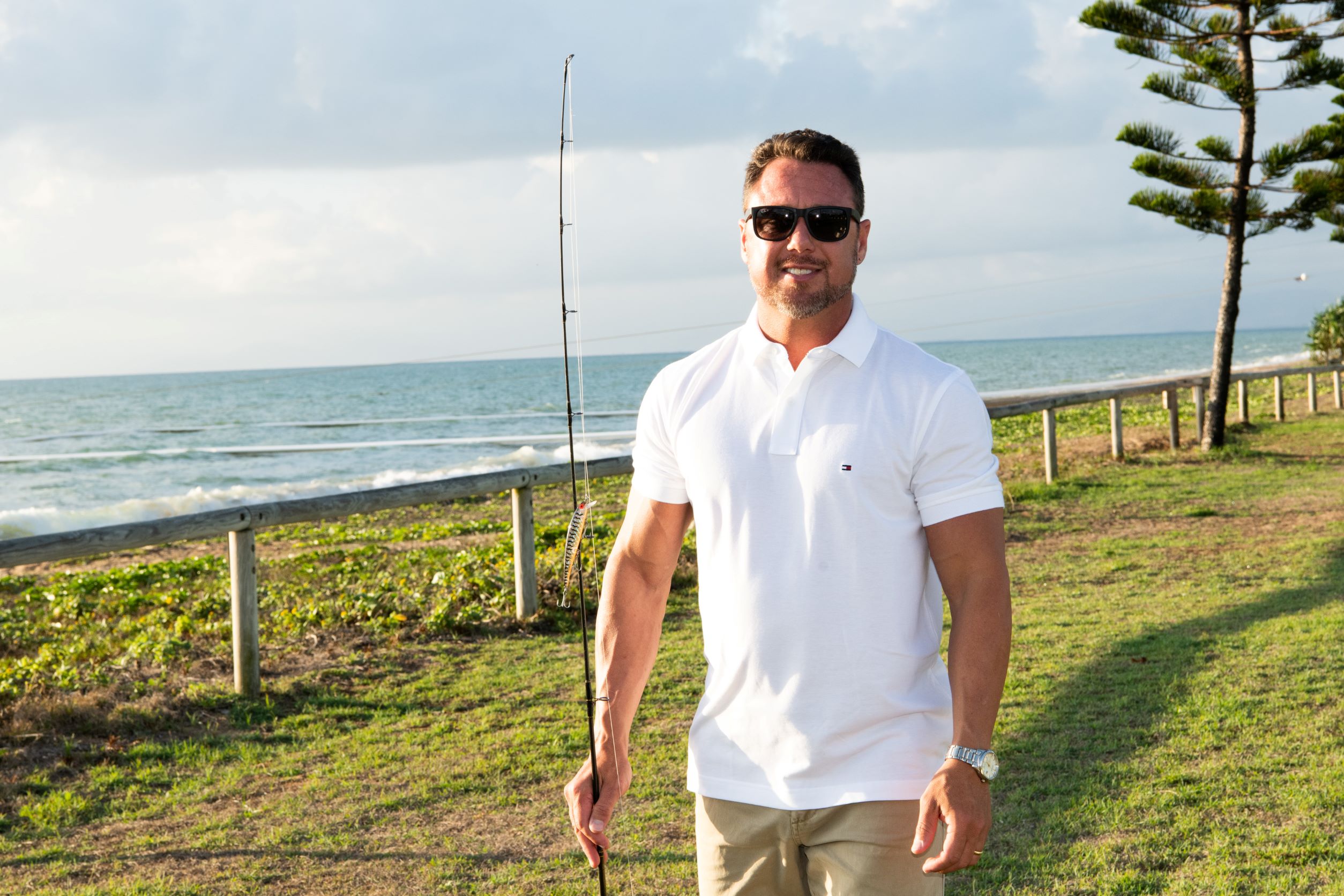 Dametto sponsors e-petition to retain Spanish mackerel quotas
Dametto sponsors e-petition to retain Spanish mackerel quotas
Katter's Australian Party (KAP) Deputy Leader and Hinchinbrook MP Nick Dametto has sponsored an e-petition calling on the Department of Agriculture and Fisheries (DAF) to retain the current commercial and recreational Spanish mackerel quotas.
The Queensland Fisheries Reforms proposed by DAF aim to radically reduce Spanish mackerel catch quotas for commercial and recreational fisherman for East Coast Queensland.
The information circulating from the Spanish Mackerel Fishery Working Group (Working Group) proposes to reduce from July 1 the total allowable catch for commercial fisheries by 75-90 per cent and current recreational bag limits to one fish per person with a maximum of two per boat.
The Hinchinbrook MP said that the Queensland Fisheries Reforms would negatively impact numerous industries in his electorate.
"Spanish mackerel is heavily relied upon by both commercial and recreational fisherman and this ridiculous proposal will have immense impacts on Queensland's regional economy," said Mr Dametto.
"The East Coast Spanish Mackerel Fishery Annual Status Report stated that the commercial catch rate of Spanish mackerel has demonstrated a stable trend since the quota was introduced in 2004.[1]
"If that catch rate has not significantly increased then why is the Working Group entertaining this proposal?
"In 2020 DAF applied new stock estimate modelling, which has resulted in some alarming figures that indicate the Spanish mackerel fisheries biomass could be as low as 17 per cent.
"This estimate can only mean one of two factors: mismanagement by the State Government of the East Coast Fishery or that the new modelling is incorrect and not reliable.
"Any reduction in Spanish mackerel commercial fishing quotas will put significant pressure on the market price. It will also drive up the rate of, possibly lower quality, imports in place of reduced local supplies.
"Australians deserve the right to affordable and wild-caught seafood."
Spanish mackerel is profoundly sought by North Queensland restaurants and fish and chip retailers, and the proposed changes are causing concerns for local businesses.
Forrest Beach Takeaway owner and Principal Petitioner, Lisa Scobie, said that the reduction in quota would increase the current price of local Spanish mackerel well beyond affordability for the average consumer.
"Supporting local fishermen is always our first preference however continuity and consistency of supply of appropriate products is a challenge," Mrs Scobie said.
"The next alternative is to source Spanish mackerel from other areas of Australia.  Western Australia has good commercial supplies of the product – however the costs of transporting as well as other market price dictates will likely make it non-viable as an alternative. 
"The only other alternative would be using an imported mackerel, which is an option I have no interest in.
"Restaurant owners and seafood retailers will be in the same position as takeaways and cafes in terms of product availability and affordability.
"At the end of the day, the everyday consumer will need to make a decision around how much they are willing to pay, and what fish they will accept in place of Spanish mackerel. 
"We are very privileged to live in a country with access to some of the best seafood in the world. 
"If action needs to be taken to ensure the sustainability of the East Coast Spanish mackerel fishery, then we can fully appreciate this and abide by that decision. 
"We simply ask before such a significant impact on livelihood is imposed on those in and around the fishing industry that all steps taken around securing the future of these fish are evidence-based on factual data and transparent scientific methodology."
The Hinchinbrook MP has encouraged the community to support the Queensland fishing and food businesses that will be negatively impacted, and potentially made unviable, by the proposed quota reduction by signing the Queensland Parliament e-petition: https://www.parliament.qld.gov.au/Work-of-the-Assembly/Petitions/Petition-Details?id=3724
[1] https://www.daf.qld.gov.au/__data/assets/pdf_file/0008/63998/ASR_ECSMF2011.pdf
Donate Now
Change starts with you