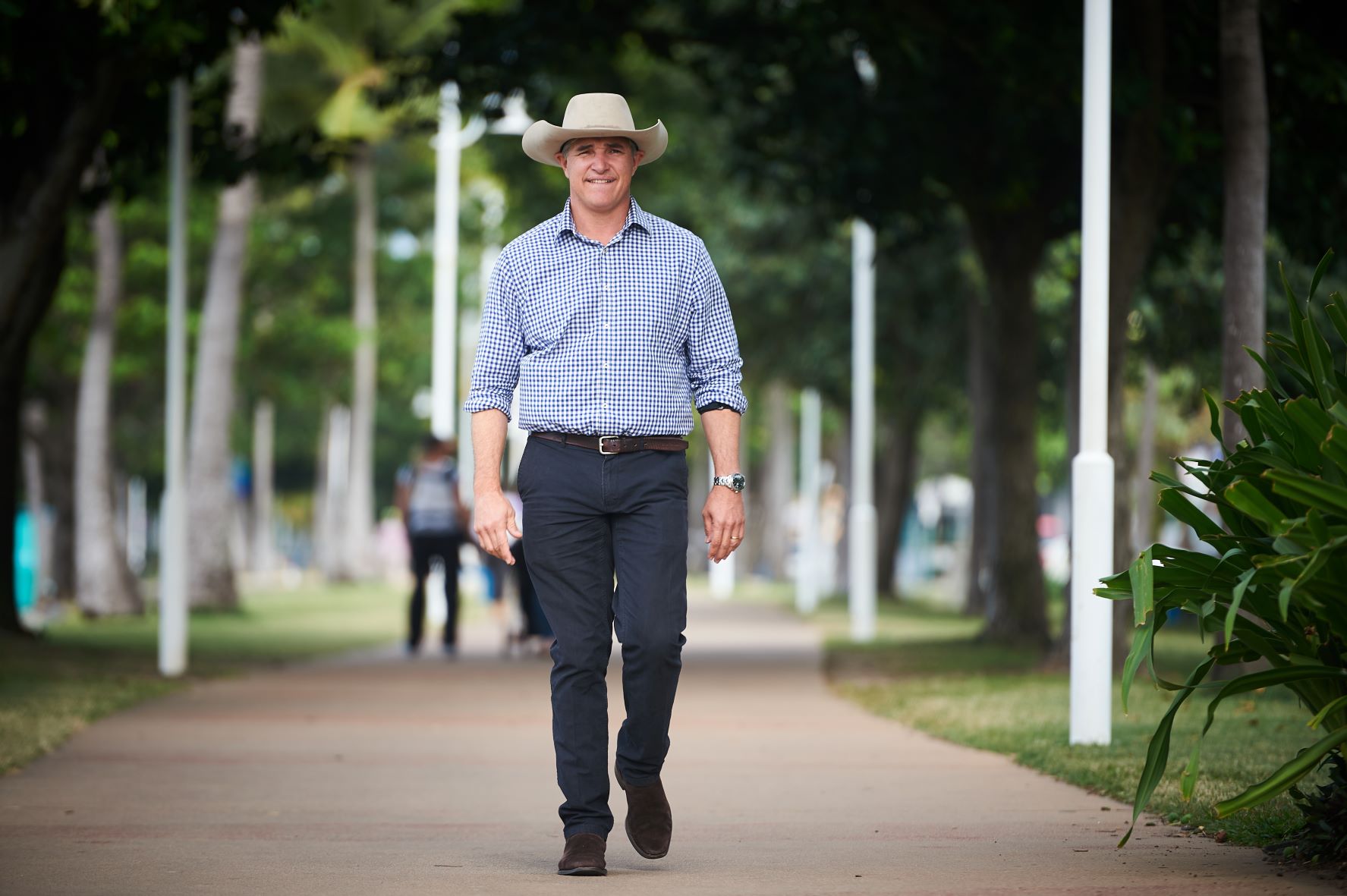 DAMNING DOSSIER DELIVERED TO PREMIER ON RSPCA
DAMNING DOSSIER DELIVERED TO PREMIER ON RSPCA
A dossier of damning allegations relating to the Queensland RSPCA has been delivered to Premier Annastacia Palaszczuk and to Minister for Agricultural Industry Development Mark Furner, whose Department oversees the charity's enforcement and prosecution powers.
Katter's Australian Party Leader and Traeger MP Robbie Katter said his team's offices had been in receipt of numerous complaints about the RSCPA over the last 18 months.
Today, these complaints have been provided directly to the Palaszczuk Labor Government.
The complainants, who are spread across Queensland, have alleged that:
• Certain pet shops, breeders and individuals are being targeted;
• Exorbitant fees are being charged when animals are taken, up until the defendant's court case. In one case, one man's dog was with the
RSPCA and the bill for care and board was up to $42,000 for seven months (this is almost the cost of a year boarding at exclusive boy's
school St Ignatius Riverview in Sydney);
• Court cases are some times extended to put pressure on defendants to surrender their animals;
• When defendants complain about RSPCA officer treatment, they are told to "take it to court";
• There is no oversight of RSPCA officers and their use of powers as officers of the law and as prosecutors, and therefore no procedural
fairness.
Mr Katter said, given news reports published at the weekend relating to further concerning allegations about the RSPCA, he was keenly awaiting the Queensland Audit Office's Regulating animal welfare services report.
The report, due to be handed down this month, has "examined the effectiveness of the Department of Agriculture and Fisheries' engagement with RSPCA Queensland, and how well the department manages that engagement".
"My belief, based on the community sentiment that KAP has heard, is that DAF does not manage this relationship and delegation of powers well at all," he said.
"Therefore we are anticipating the report will not only provide robust insight into the RSPCA's operations, but also into the Government's failure to manage the organisation and to temper its powers.
"Repeatedly, concerns shared by members of the public have been that the RSCPA is 'untouchable' – this should never be allowed to be the case."
The Queensland Department of Agriculture and Fisheries administers the Animal Care and Protection Act 2001, which is currently under review.
This legislation gives the Department of Agriculture and Fisheries and the RSPCA legislative powers to deliver animal welfare services, and take enforcement action against those who are alleged to have committed offences against animals.
Mr Katter said the RSCPA was, in its own right, a private charity (with a $50 million annual budget provided largely through donations), however it served another purpose through its relationship with the Government that meant it had to be subject to heightened public
scrutiny.
He said the RSPCA was also a well-resourced lobbyist organisation that pedals views likely to be considered extreme by many Queenslanders, such as banning the Melbourne Cup, recreational hunting and all live export.
Donate Now
Change starts with you