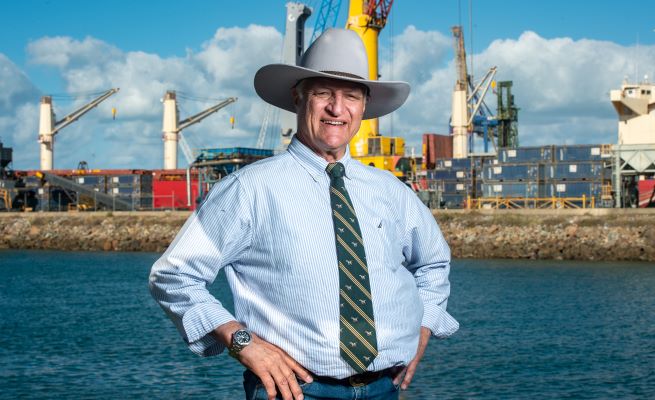 Displaced Ukrainians can find a home in North Queensland
Displaced Ukrainians can find a home in North Queensland
KAP Federal Member for Kennedy, Bob Katter says displaced people from the Ukraine would find a new home in the north, noting strong parallels between the two countries, particularly regarding Christian foundations, industrial rights and democratic views.
Mr Katter said regional Australia desperately needs the population so would welcome the Ukrainians with open arms.
"Our party has continuously screamed that if you are going to bring people to Australia, then preference should be given to those countries that can integrate harmoniously into Australia," he said. 
"This means democracy, rule of law, Christianity – and I'm not saying they need to go to church every Sunday, just that they "love their neighbour" and "make the world a better place" – industrial awards and egalitarian traditions."
Mr Katter said he'd be happy for the federal government to bring Ukrainian people out to North Queensland as there's lots of work for them to do in fruit picking, hospitality and tourism. 
 "More than anything else, this country needs to be occupied," he said. 
 "30km west of Townsville there is no one living between there and the Indian Ocean. We are a totally empty country.
"So yes, we need the Ukrainians. I've got people in Mount Isa yelling out that they are all beautiful – they are a very handsome race. 
"If you want to bring people that have the complete opposite values to Australians, then you are creating for your country problems that you will never overcome. You can, however, bring those people in in small numbers. My homeland was settled by people from Afghanistan. They came out with a view to become Australians – a totally different view to those that come to Australia today. And that is the difference."
The Katter's Australian Party (KAP) MP said he agreed with union leader Sally McManus that Australian jobs and minimum wages must also be protected. 
"The people sitting at home on the couch watching tv need a kick up the rear end," he said. 
"We've had fruit rotting on the vine, taxis sitting empty, and cafes closed down because some people just won't work. Well, the Government must get its big stick out now and compel them to work."
Donate Now
Change starts with you