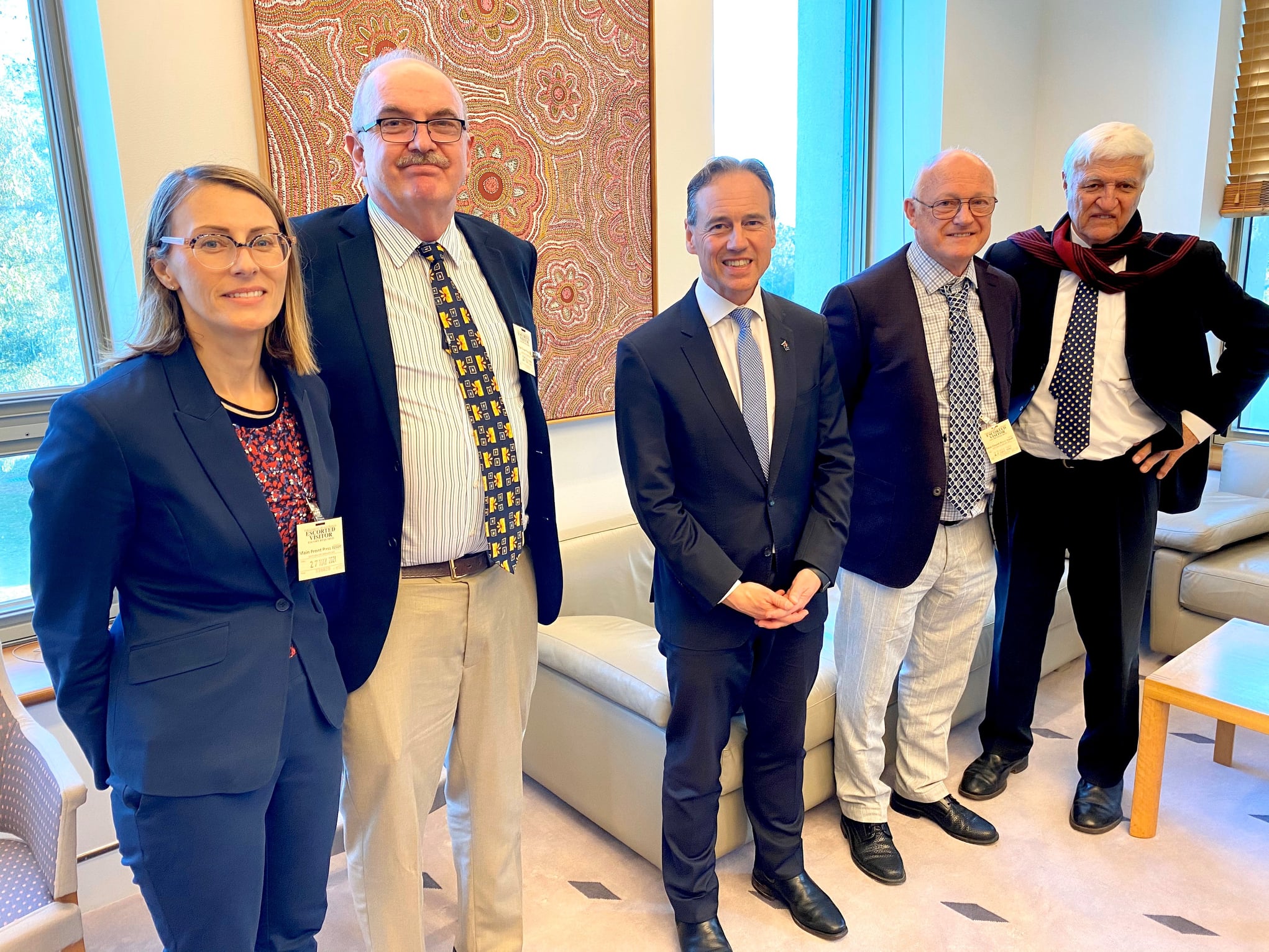 Doctors given Uni incentive must go bush immediately
Doctors given Uni incentive must go bush immediately
KENNEDY MP, Bob Katter, says medical students in the bonded medical place scheme, where taxpayers foot $100,000 for their degrees if they pledge to work in the bush after they graduate, should be required to complete their rural service in the immediate three years after they graduate.
Currently doctors in the scheme have 18 years to complete their rural service and reporting by the Courier Mail[1]  shows only four percent of the 13-thousand participants in the scheme have completed their rural service and five percent have withdrawn from the scheme. 
Dr Hamish Meldrum from Ochre Health said some students told him, 'They only promised to do the rural service to get into their degree and had no intention of going bush.'
Katter's Australian Party (KAP) MP, Bob Katter, has written to Health Minister Greg Hunt and urged him to act immediately by reducing the time given to complete rural service.
"The Government and Health Department did excellent work in establishing this scheme but having 18 years to complete the requirement to go rural is just unrealistic and is resulting in undesirable outcomes," Mr Katter said.
"No Doctor after living in Brisbane on a much higher wage for a few years, is going to cart their family back to the boondocks. It's never going to happen, and the stats show that.
"They should go out in the first three years, or they'll receive no incentive at all.
"Young doctors need confidence and rural training gives them that confidence. They must make the decisions themselves. There's no superintendent for them to run off to for advice in the bush. There is a downside to having very young graduates in the bush, but what they lack in experience they make up for in energy and determination.
"This is the system that has worked in Qld for 60 years, but the free-marketer governments (ALP & LNP) have bludgeoned the public hospital system to death and now people in the regions and rural areas are paying for it.
"There are chronic shortages of GPs through North Queensland, which is curious because we've trained 2,000 doctors through James Cook University (JCU), but we've still got no doctors in country areas and no GPs. If the Health Minister cuts down the time given to complete rural service under a bonded medical place scheme from 18 years to the first three years, then I think we'll see a noticeable change."
KAP Leader and Traeger MP Robbie Katter said the Federal Government had a responsibility to ensure its policies were effective and fit-for-purpose, and that the current scheme requiring doctors completed rural service (over a period of a ludicrous 18 yeas) was failing abysmally.
He said State Governments across Australia satisfactorily ensure regional workforce for other critical professions, such as teachers and police offices, and that medical professionals should be no different.
"Towns, no matter how rural and remote, cannot survive without access to doctors – the KAP will simply not accept those who live outside of metropolitan areas being treated like 'poor cousins' like this time and time ago," the Traeger MP said.
"A couple of weeks ago the Prime Minster and Queensland Premier were in Brisbane together patting themselves on the back for joint-funding of a $250 million 'City Liveability Fund' for the south-east corner.
"Compare this to rural and regional towns where we can't even recruit, let alone retain, a local GP – talk about a lack of liveability!"
[1] https://www.couriermail.com.au/news/queensland/qld-hospitals-under-pressure-as-medical-students-abuse-scheme/news-story/5e16d5b536847fa08c302651515df19b
Donate Now
Change starts with you