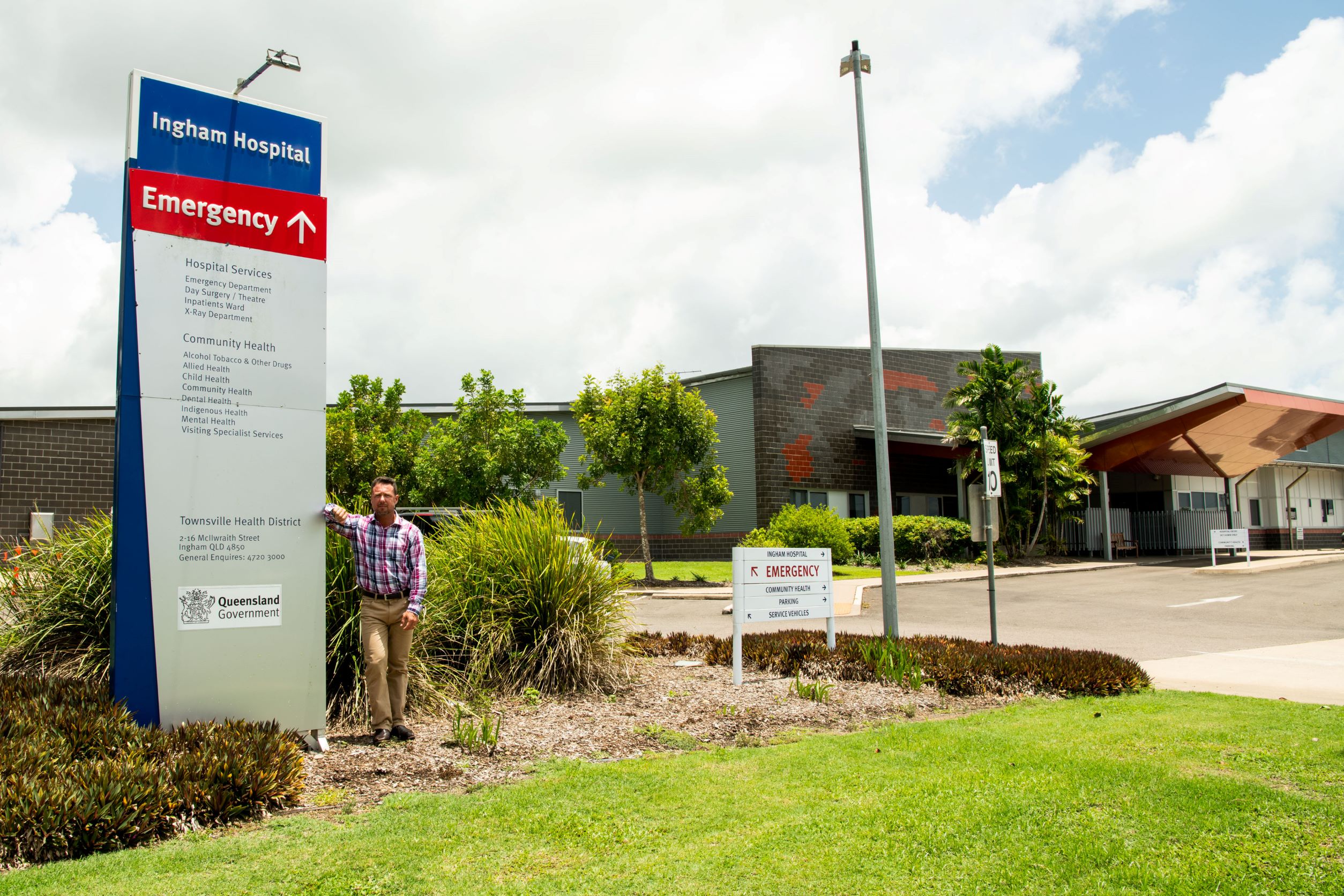 Double standards rife as State refuses to budge on vax mandates
Double standards rife as State refuses to budge on vax mandates
Katter's Australian Party (KAP) Deputy Leader and Hinchinbrook MP, Nick Dametto, is calling on the Chief Health Officer to remove the requirement for Queensland employees working in vulnerable and high-risk settings to be fully vaccinated.
The latest Public Health and Social Measures Direction states that vaccination and check-in requirements will continue for anyone visiting or working in vulnerable settings (hospitals, disability accommodation services, and residential aged care) as well as for workers in high-risk settings including schools, childcare, prisons and airports.[1]
Despite this directive, on Tuesday 19th April, it was announced by the Townsville Bulletin that parents who are COVID-19 positive or close contacts are now able to visit their infants while they are treated in hospital.[2]
The Hinchinbrook MP said while it was welcome news for parents with unwell infants that are being treated in a hospital, the change in directive created many more questions about the effectiveness of worker vaccination mandates.
"How can an unvaccinated asymptotic worker possibly pose more of a risk than a COVID-19 positive parent in a hospital, it just doesn't make sense," said Mr Dametto.
"The latest announcement allowing COVID-19 or close contacts to visit their infants while they are treated in a hospital is confusing to the wider community.
"Yet again, the State Labor Government has enforced a conflicting directive that only leaves Queenslanders shaking their heads in disbelief.
"The Queensland Government needs to wake up and start implementing fair and balanced COVID-19 directives for all.
"If a close contact or an unvaccinated employee can prove to their employer that they do not have COVID-19 by supplying their PCR or rapid antigen test result, there is really no reason to stop these essential workers from returning to work.
"Rewind a couple of years ago and these essential workers such as nurses, teachers, and police officers to name a few, were the only ones permitted to go to work.
"Now look at the situation we are in, many industries are feeling the impact of the worker shortage due to the vaccination mandate and close contact directives.
"Recently, Kerry Venables was terminated from Ingham Health Service after 42 years of service for not receiving any doses of the vaccination based on religious grounds.[3]
"Losing a nurse with four decades worth of experience and knowledge is a tremendous loss to the Hinchinbrook electorate. No one has won out of this."
Ms Venables said she was devastated after being terminated from Ingham Health Services, and believes all Queenslanders – not just nurses – should be able to return to work regardless of their vaccination status.
"While I totally support the latest announcement regarding allowing COVID-19 or close contacts to visit their infants while they are treated in a hospital, it is a slap in the face for all hospital workers that have been stood down for choosing not to get the COVID-19 vaccination," Ms Venables said.
"I am one of five nurses from Ingham Hospital who have been terminated and had their careers shattered by this double standard.
"In correspondence from Queensland Health, I was told that termination of my employment was fair and reasonable to protect other employees, patients, and the community we serve.
"After 42 years of nursing, to be terminated on the allegation of 'Serious Disciplinary Misconduct', is nothing less than disgusting.
"To exercise my choice has cost me my job and my human rights have been –  in black and white – violated."
Mr Dametto is calling on the State Labor Government to remove the vaccination mandates for all Queensland employees.
[1] https://www.qld.gov.au/health/conditions/health-alerts/coronavirus-covid-19/current-status/public-health-directions/public-health-social-measures
[2] https://www.townsvillebulletin.com.au/news/townsville/exemption-allows-asymptomatic-covidpositive-and-close-contact-parents-to-visit-infants-in-hospital/news-story/8fee12e4fee6f3f137675aa232d36170
[3] https://www.townsvillebulletin.com.au/news/townsville/kerry-anne-venables-first-applied-for-a-covid19-vaccine-exemption-on-religious-grounds/news-story/a41552d57b5df483254b4f6972c791ec
Donate Now
Change starts with you