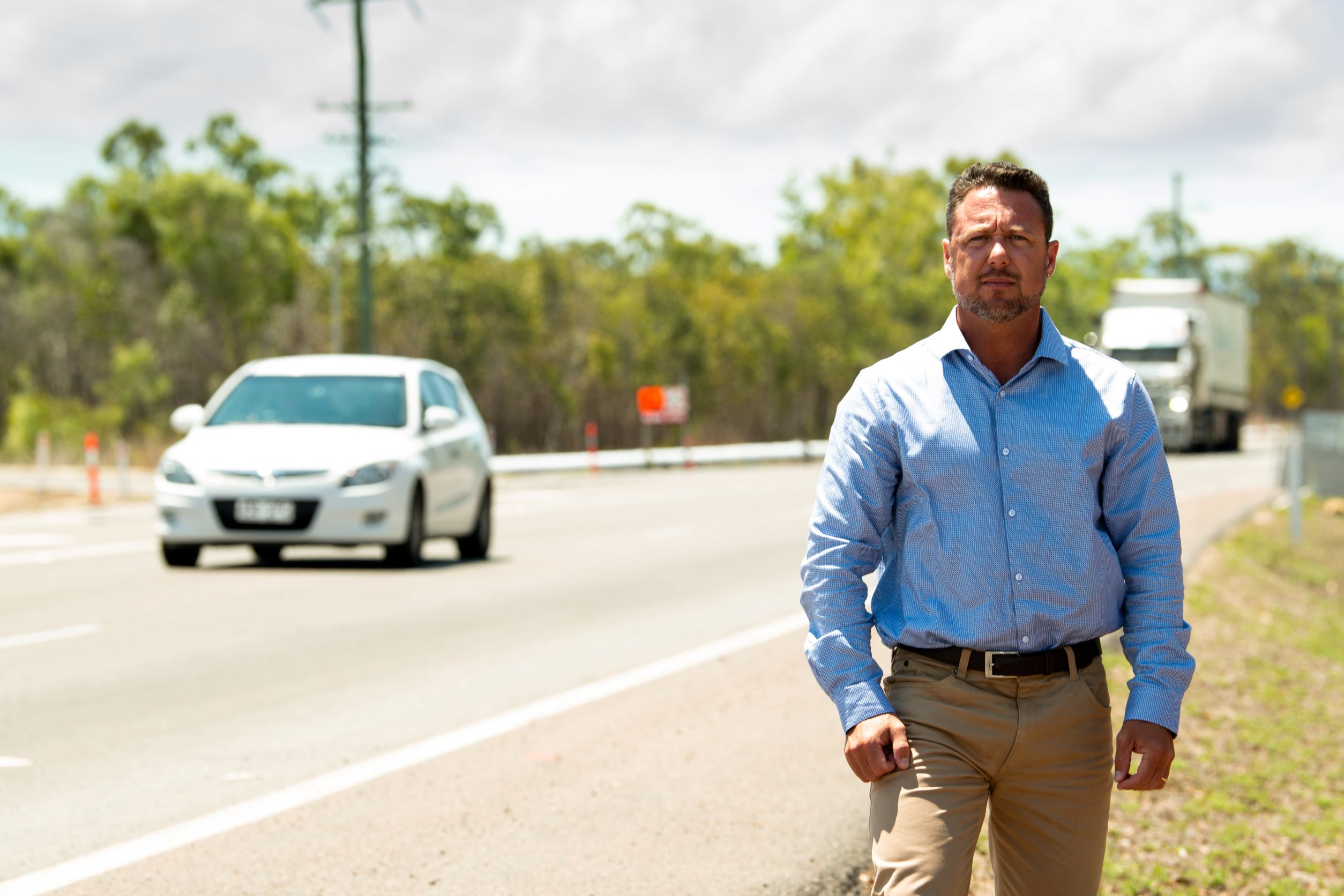 Focus on traffic fines smacks of a cruel cash grab
Focus on traffic fines smacks of a cruel cash grab
The "broke" Palaszczuk Labor Government is set to reap millions of additional dollars in fine revenue each year through the eye-watering increases it announced yesterday to a series of traffic offences, Katter's Australian Party Deputy Leader and Hinchinbrook MP Nick Dametto has said.
Yesterday the Queensland Government announced a raft of fine increases, as well as an increased focus on detection, as part of its 10-year road safety strategy[1].
While it is increasing fines for certain offences by more than 100 per cent in some instances, the State Government has only made one change to the application of demerit points under the new rules. From July 1, the penalty for failing to wear a seatbelt will be punishable by four demerit points instead of three.
Mr Dametto said, while he always commended moves to improve road safety, these fine increases were excessive and, ultimately, unfair.
"The State Government is trying to hit people where it hurts, in their hip pocket, but there are fundamental flaws in this – it is extortion of everyday Queenslanders and revenue-raising at its finest," he said.
"Look at the youth crime crisis as a comparison; it's a blight on our communities and poses significant danger to people on and off the roads.
"But when it comes to addressing youth crime, the State Government often argues that a 'big stick' approach is not the way to go – instead we need to educate and encourage offenders to change their own behaviours.
"On the flip side, they have brought in the 'big stick' with these traffic offences.
"The truth is, the Government will only end up penalising the people who actually care about their traffic records and can afford to pay the fines.
"These are usually the hardworking, everyday Queenslanders, many who might simply make a mistake behind the wheel.
"The others, who have nothing to lose and don't care if they're breaking the law or not, will just rack up bills they get to their SPER debts – they'll never be paid and therefore these people will never be punished.
"How is this fair?"
In the 2019-2020 financial year, more than 918,546 speeding offences were detected and penalised in Queensland.
In that same period, 9,075 seatbelt offences were detected, pulling in around $3.7 million in fine revenue.[2]
Based on the same number of offences, from July 1 this will increase to around $9.8 million in annual fine revenue for seatbelt offences alone.[3]
In 2019-20, 33,886 motorists were punished for running red lights, netting approximately $14 million in fines.[4]
From July 1, and based on a similar number of offences occurring, this annual fine revenue total will be around $19.5 million.[5]
The Palaszczuk Labor Government's new penalties, in force from July 1, include:
Drivers who fail to ensure all vehicle occupants are wearing a seatbelt will be fined $1,078 and lose four demerit points. This is up from $413 and three demerit points.
Drivers who run red lights with be fined $575, up from $413.
Drivers who commit speeding offence will be fined higher amounts, ranging from an additional $104-$435. Being clocked doing 1-10km/h over the speed limit will see drivers fined $287, 11-20km/h fined $431, 21-30km/h fined $646, 31-40km/h fined $1,078 and more than 40km/h fined $1,653.
Mr Dametto said Queensland motorists were not cash cows, and should not be treated as such.
"More investment in our roads, particularly in the regions, as well as State-funded driver education and training support would equally address the issue of road safety and would help drive down the road toll," he said. 
[1] https://statements.qld.gov.au/statements/94934
2 Based on a fine value of $413.
3 Based on a fine value of $1,078.
4 Based on a fine value of $413.
5 Based on a fine value of $575.
[1] https://statements.qld.gov.au/statements/94934
[2] Based on a fine value of $413.
[3] Based on a fine value of $1,078.
[4] Based on a fine value of $413.
[5] Based on a fine value of $575
Donate Now
Change starts with you