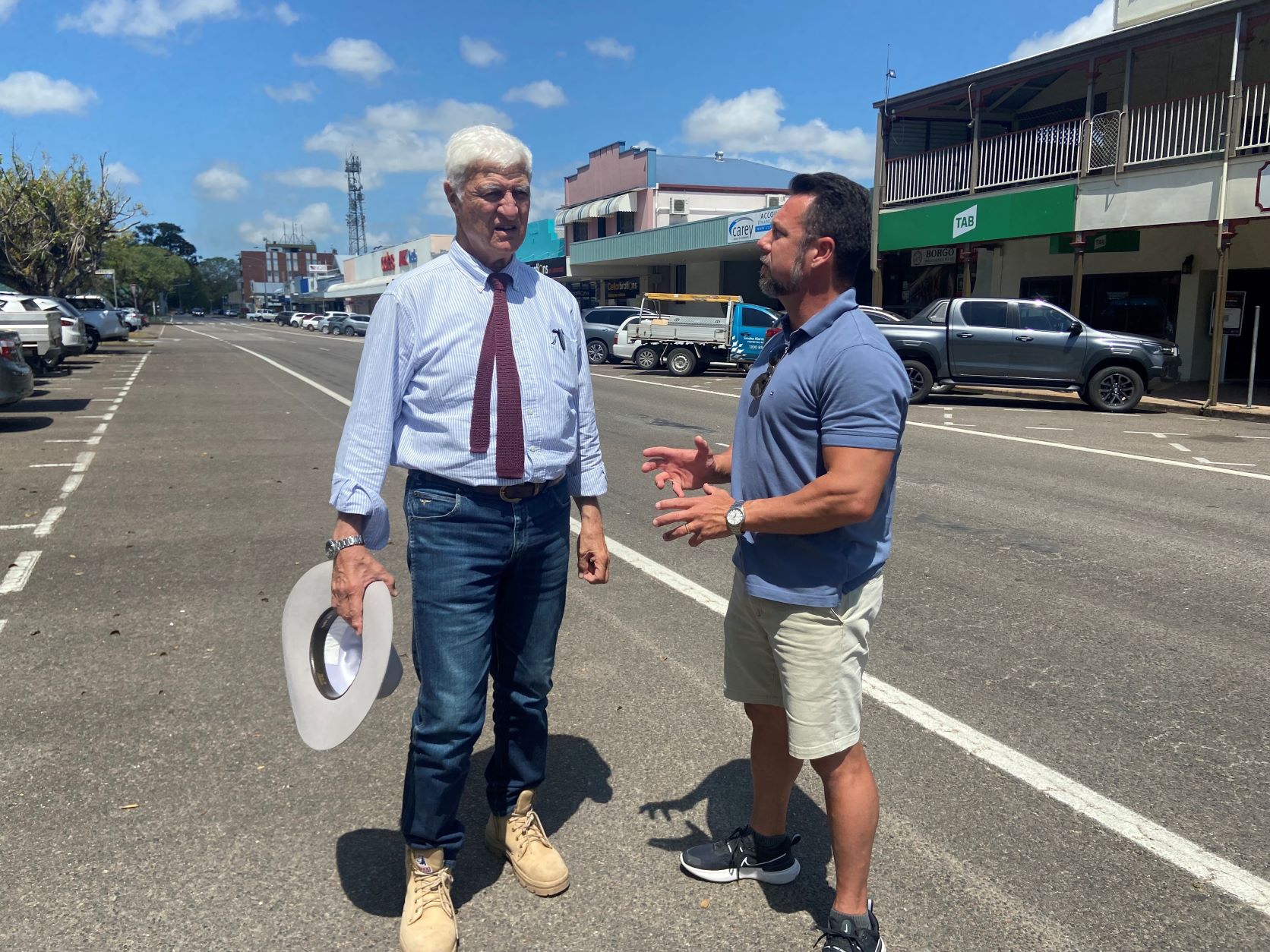 Gairloch Flood Immunity Upgrade project gets the go ahead
Gairloch Flood Immunity Upgrade project gets the go ahead
PLANNING works for a long-term solution to improve flood immunity at Gairloch section of the Bruce Highway are imminent, signaling a huge win for the Hinchinbrook electorate, State Member Nick Dametto has said.
During Question Time today, Member for Hinchinbrook Mr Dametto asked Minister for Transport and Main Roads, Mark Bailey to provide an update as to what plans TMR have in place to unlock the $40 million funding from the Federal Government to upgrade the Gairloch section of the Bruce Highway.
Minister Bailey announced that TMR would soon commence the vital planning process.
In his response Minister Bailey said, "It's that section that normally closes first when there is an extreme weather event, and it can stay shut for days that's why were about to start planning for a long-term solution."
"We want to make sure that when this upgrade happens it's done properly and it lasts for many years to come," he said.
"I know the community of Ingham along with the freight industry is keen to see a long-term solution to make sure that when we do see that heavy rain in the region particularly in summer, we can keep the Gairloch stretch open."
Mr Dametto welcomed the TMR's commitment to deliver the Gairloch Flood Immunity Upgrade project with an estimated project cost of $40 million that was contributed from the Federal Government 10 years ago.
"The Gairloch Flood Immunity Upgrade project is welcomed by the Hinchinbrook electorate and all those motorists that use this section of the Bruce Highway," he said.
"This is an overdue fix that should significantly reduce wait times due to localised flooding.
"On behalf of all those who have fought hard to see this project come to fruition, I would like to thank the State Government for changing its position by committing to deliver the Gairloch washaway upgrades. People like Hon. Bob Katter and Mayor Ramon Jayo never gave up on ensuring this upgrade was delivered.
"This money has been available for 10 years, and it's just great to see it finally being spent.
"Now that this battle has been won, I'm urging the community to stand together as we prepare for our next big fight. We must ensure our voices are heard regarding the potential negative impacts that the Ingham bypass will have on the shire as we go into the next round of public consultation with the Department of Transport and Main Roads.
"Consultation will commence in the coming months, this is the time for Council, Chamber, Progress Associations, community groups, businesses and locals to stand together.
"Many have already contacted me directly concerned on how the bypass has the potential to negatively affect the hydrology of the Herbert Valley, businesses situated within Ingham's CBD and adjoining beach side communities."
Kennedy MP, Bob Katter, said he was glad the State Government had finally followed through and done the right thing with the Gairloch washaway upgrade.
"I will still be seeking assurances off the Federal Transport Minister that no money will be allocated towards a bypass of Ingham," he said.
"We have won a battle with getting the flood upgrade at Gairloch, but the war is the Ingham bypass.
"The Labor Government want to destroy small businesses and another town. Well, I will be standing in their way. We must stand up and fight this proposal."
Donate Now
Change starts with you