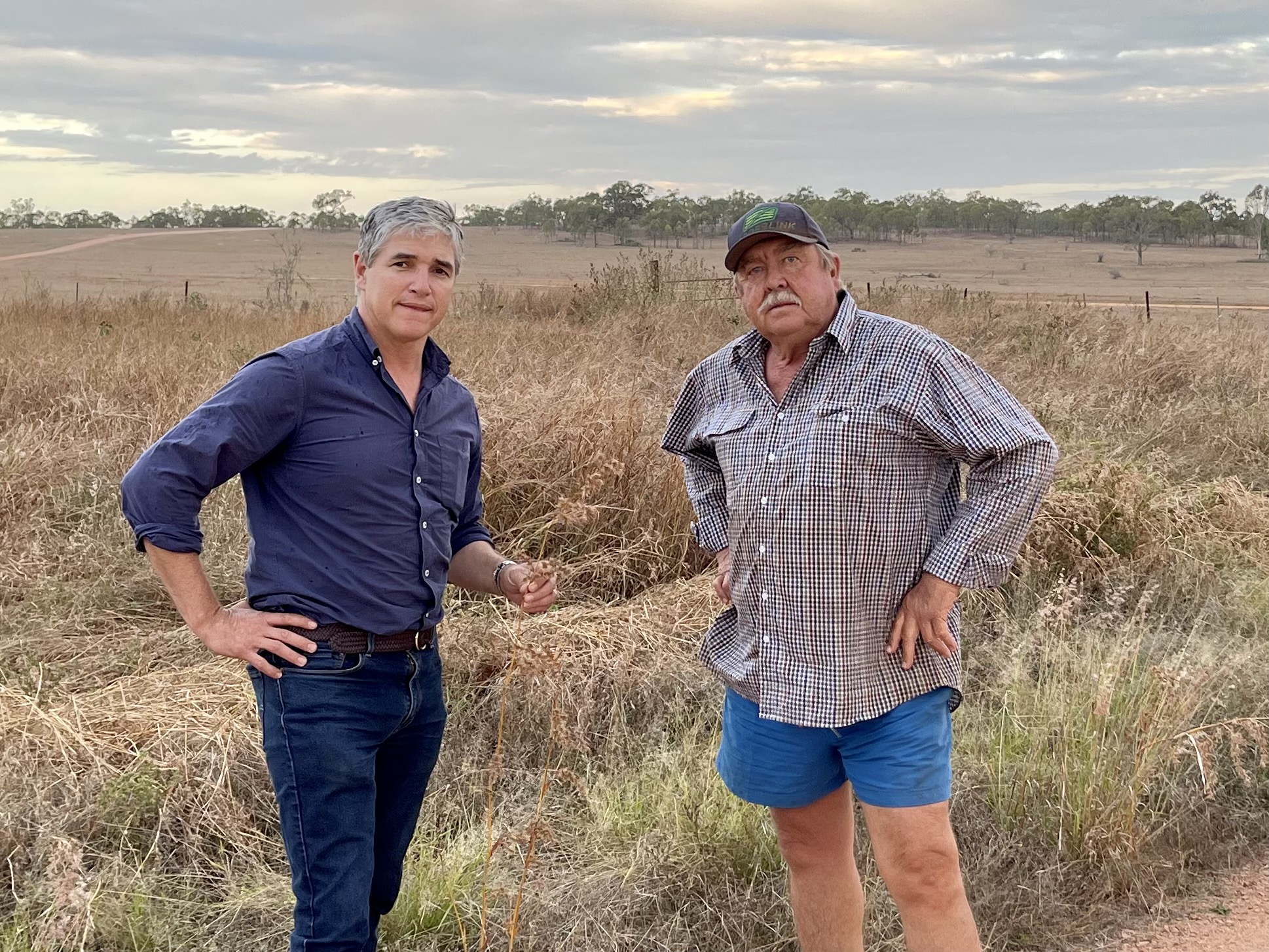 GRADER GRASS IS HURTING OUR FARMERS: KATTER
GRADER GRASS IS HURTING OUR FARMERS: KATTER
Katter's Australian Party Leader and Member for Traeger, Robbie Katter, is calling on the Queensland Government to crackdown on the spread of Grader Grass by Defence and Queensland Rail.
Robbie Katter, said, "Grader Grass is a real concern, it chokes out all of the valuable grass and can render a property useless"
Grader grass is not a prohibited or restricted invasive plant under the Biosecurity Act 2014. However, by law, everyone has a general biosecurity obligation (GBO) to take reasonable and practical steps to minimise the risks associated with invasive plants and animals under their control.
Mr Katter, said, "A prime example of neglect when it comes to these pests, is the land owned by the Defence Force just out of Charters Towers, what once was a manageable situation, has been left to become a viciously spreading pest that can no longer be controlled.
"Currently there is no real enforcement action being taken to deter Defence or other departments that do not maintain invasive plants, the problem is not new, but every day the Government fails to act, is a day it becomes harder to mitigate the issue."
Grader Grass can yield more than 5000 kg/ha after one growing season, outcompeting native and sown pastures and grasses by reducing plant productivity. Because it has low palatability, it can reduce livestock productivity if it becomes dominant in pastures.
Charters Towers Farmer and Cattle Operator, John Brownson, said "I don't know what we are going to do, I don't know how we are going to eradicate it."
He also said, "We asked Defence when we first seen it, there was one small patch three or four years ago and they left it, left it, left it, now there are thousands of acres of it everywhere."
Donate Now
Change starts with you