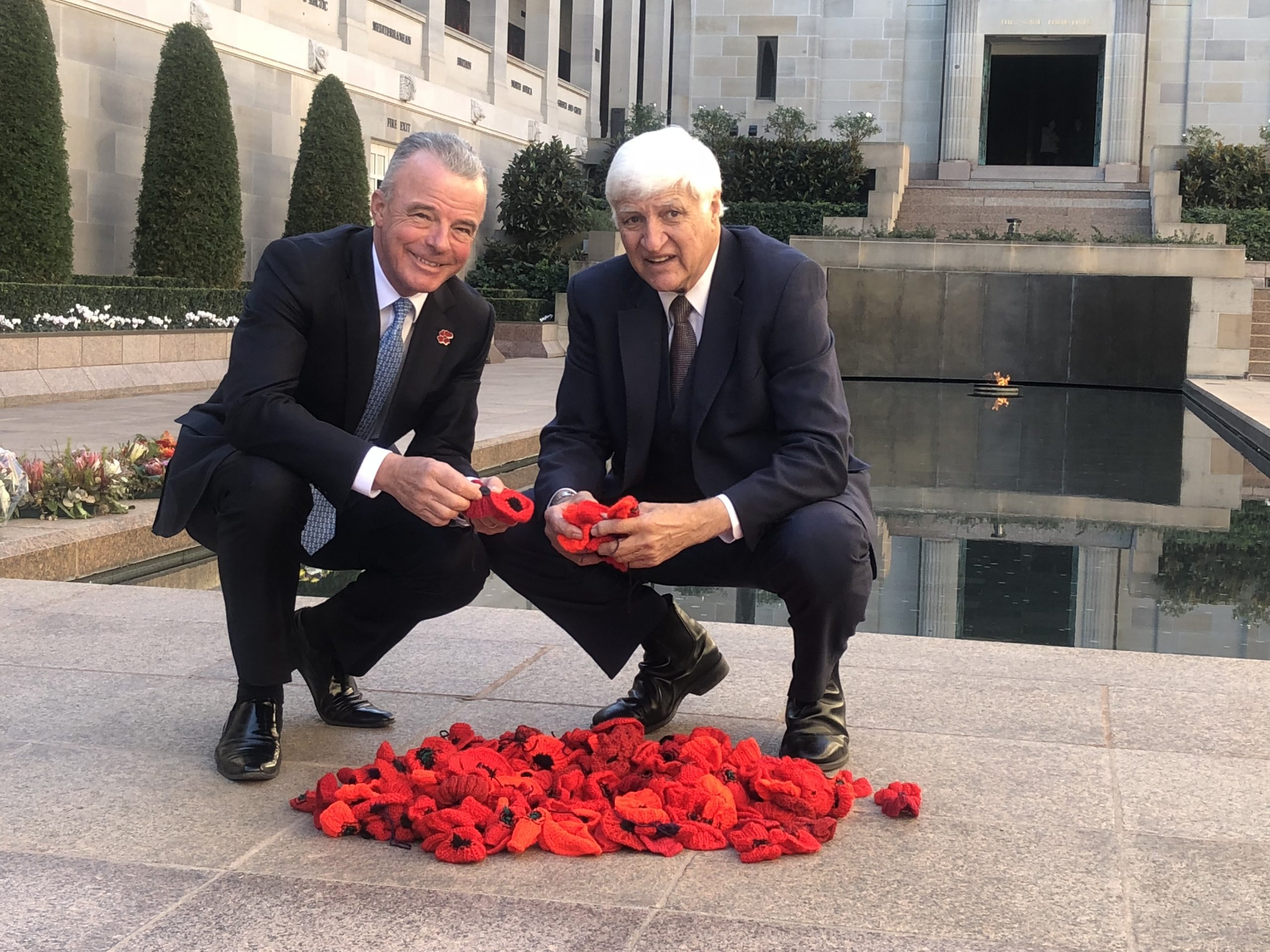 Handmade poppies from Tully delivered to Canberra
Handmade poppies from Tully delivered to Canberra
This week, KAP Leader and Federal Member for Kennedy Bob Katter has delivered a parcel of 400 poppies to the Australian War Memorial (AWM) in Canberra. The handmade poppies were knitted by the Tully branch of the Queensland Country Women's Association (QCWA).
The poppies are part of a national campaign to collect 62 000, handcrafted poppies from around Australia to commemorate the 100 year anniversary of the end of World War 1. The poppy is a symbol of remembrance and each one will represent the number of Aussie diggers lost during the Great War.
 The Director of the AWM, Dr Brendan Nelson affectionately called the parcel of poppies ' a labour of love ' and thanked the women of Tully for their tireless work.
 Dr Nelson said " they're beautiful Bob and we'll have these ( poppies) 62 000 thousand, out on the grounds in front of the Memorial from early October until the 12th of November. There will be lights go over them at night and a musical soundscape. We'll project images of Australian soldiers on the trees. ".
 Mr Katter also praised the Tully women.
" For the ladies to do this is very, very patriotic. My Great Grandad's brother died in Gallipoli.
" They're personalised, they've got buttons from a grandfather's tunic in the First World War, a lot of them have got aboriginal colours you know to represent a First Australian somewhere in the family tree. A lot of them have different colours to represent something.
"The CWA women sit in what is really a glorified shed and have worked away at this, it shows a very great patriotism. We're deeply appreciative of them keeping that flame alive. ".
 Georgina Duggan from the Tully Support Centre who worked in collaboration with the QCWA craft group organised the parcel handover.
"We are very proud to be involved in this. I answered the national callout and together we've been able to contribute hundreds of poppies. " Ms Duggan said.
Donate Now
Change starts with you