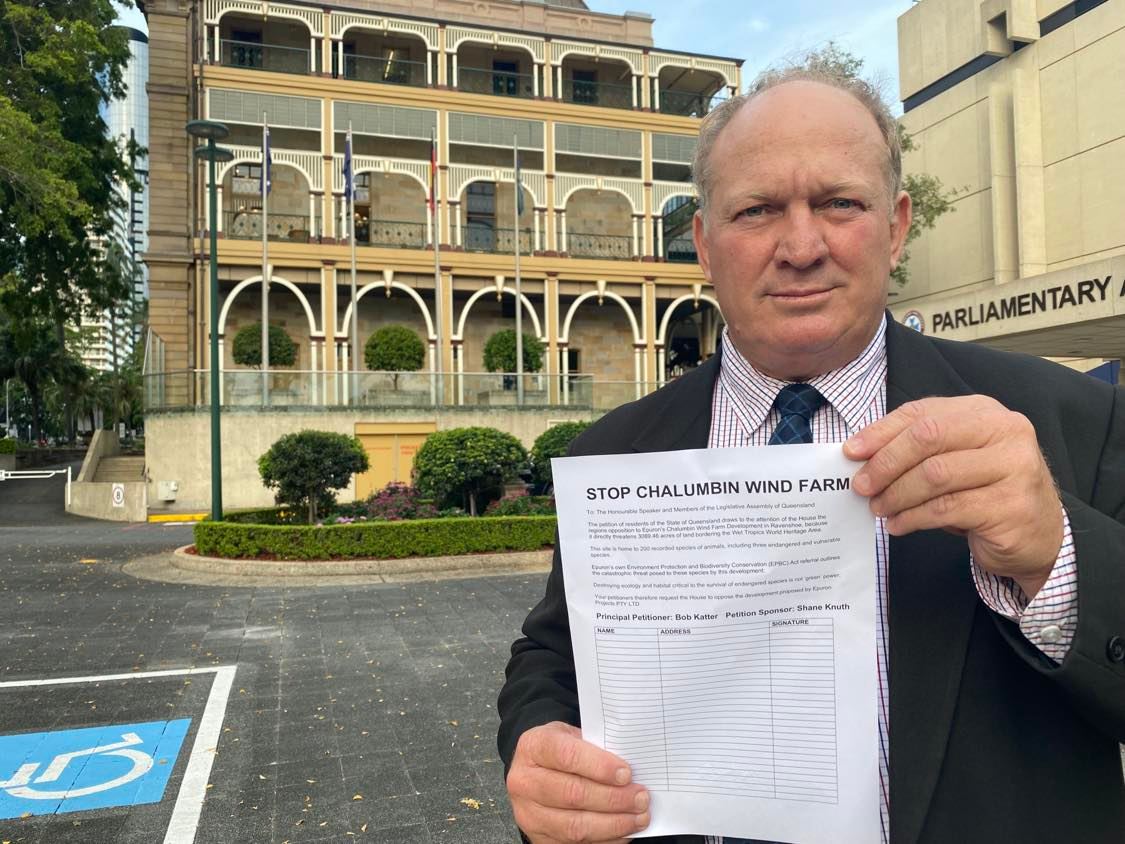 KAP against Ravenshoe wind farm
KAP against Ravenshoe wind farm
State Member for Hill Shane Knuth and Federal Member for Kennedy Bob Katter have released a petition against the Chalumbin Wind Farm near Ravenshoe.
Mr Knuth pointed out that he and Bob were not against all wind farms.
However, Chalumbin Wind Farm directly threatens 3089 acres of land bordering the Wet Tropics World Heritage Area, which is home to 200 recorded species of animals, including three endangered and vulnerable species.
"Destroying critical ecology and habitat is a bad way to generate costly, unreliable, and minimal 'green' power," Mr Knuth said.
"There are many concerned residents within the region that want to see this development stopped.
"We are calling on the Government vier this petition to block the development.
"We encourage as many people as possible to sign the petition."
Mr Katter said if Chambulim and the other three wind farms, on the Tablelands, go ahead there would be 50-60 km wind farm barrier across the region.
"A lot of birds travel east to west which could be affected by these wind farms.
"Now we have a beautiful natural wonderland that surrounds us and that will become an industry eye sore these go ahead.
"It will lock us into a long serving understudy for the Minister for Mines.
"If you want to pay four times than what you are paying for electricity now then go ahead. You can bet that down south they won't be paying for that.
"We are being screwed in the Far North."
The e-petition can be found at https://www.parliament.qld.gov.au/Work-of-the-Assembly/Petitions/Petition-Details?id=3645
Hard copies of the petition to be found at Bob Katter's Mareeba office and Shane Knuth's office in Silo Shopping Centre, Atherton.
Donate Now
Change starts with you