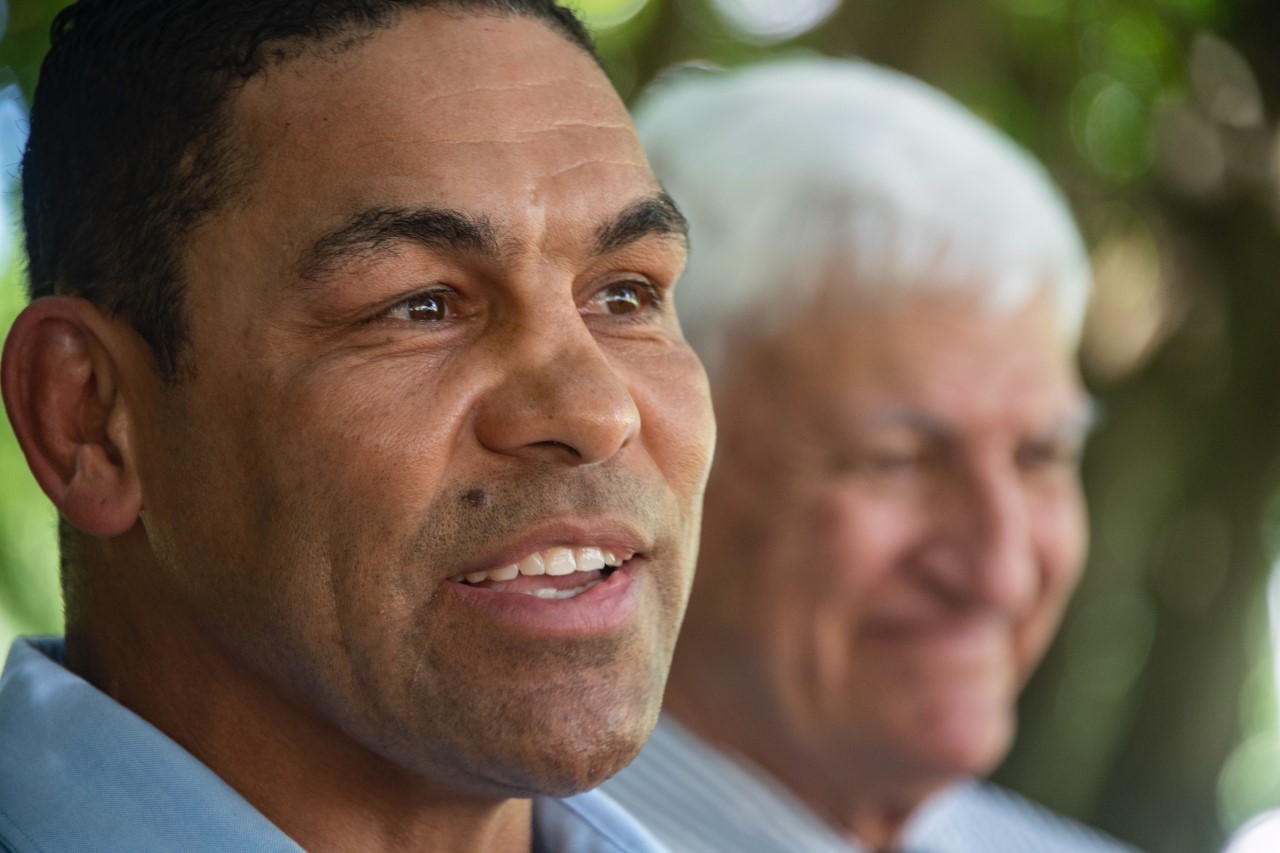 KAP candidate Jensen urges Leichhardt voters to make their voices heard
KAP candidate Jensen urges Leichhardt voters to make their voices heard
KATTER'S Australian Party candidate for Leichhardt, Rod Jensen, says voters have the chance to draw a line in the sand when they cast their ballots in this May's federal election. 
"This election is for the people of Leichhardt to the send the message to Canberra that they tired of being ignored." 
Mr Jensen said he has seen first-hand the hurt Far North Qld families, businesses and small communities have suffered during COVID, natural disasters and the effects of international trade and sanctions.  
"I feel there's no conversation between Far North Queensland and Canberra.  I find our people aren't being heard on infrastructure, economic development, health and services."   
Mr Jensen said voting for the LNP would be rewarding failure.  
"The LNP government has failed on health, crime, housing and jobs. 
"They left out Cairns Regional Council's water security proposal in a water security budget. 
"They have spent 10 years failing to address the GP shortage.  
"The LNP has not closed the gap on First Nations' health, economic security or mental health.  To add insult to injury, they cut $21 million from far north health care in the budget. 
"The LNP have cut $176 million from Queensland hospitals in 2023‑24 and 2024‑25, which contradicts funding promised just four months ago. 
 "Far North Queenslanders already suffer the tyranny of distance when it comes to medical healthcare.  Queensland hospitals losing federal funding will mean Far North Queenslanders will have to wait longer for the health treatment than ever before.
 "The LNP has spent 10 years failing to address the mobile phone blackspots in the Cape and even in populated and well-trafficked areas on the Bruce Highway." 
Mr Jensen said the politics of division practiced by the major parties meant they weren't fit to represent an electorate as diverse as Leichhardt.  
"The Cape has some of the poorest health outcomes and the highest costs of living in the nation.   
"But we also have one of the fastest growing cities in the country in Cairns. 
"There's a housing crisis in the regional areas and in the city, but the major parties can't understand that to address them you need different approaches. 
"It can be clearly seen that both agricultural and primary producer needs, the needs of First Nations communities, and the needs of urban growth have to be addressed for future prosperity of the entire region." 
KAP Leader, Robbie Katter, said the party is very happy to invest in Rod Jensen, a bloke who is home grown and in his own words "is interested in understanding community" rather than interested in politics.  
"Too many people entering politics today are lured to the perceived status that comes with becoming a high-profile figure when what we really need are people focussed on improving their environment," he said.  
"Modern Australian politics has a vast oversupply of careerists and desperately needs people who are for change.  Rod is an articulate person driven by desire to make a difference not to be popular.  This places him in a unique opportunity with the KAP to deliver some change in direction for the Far North." 
Donate Now
Change starts with you