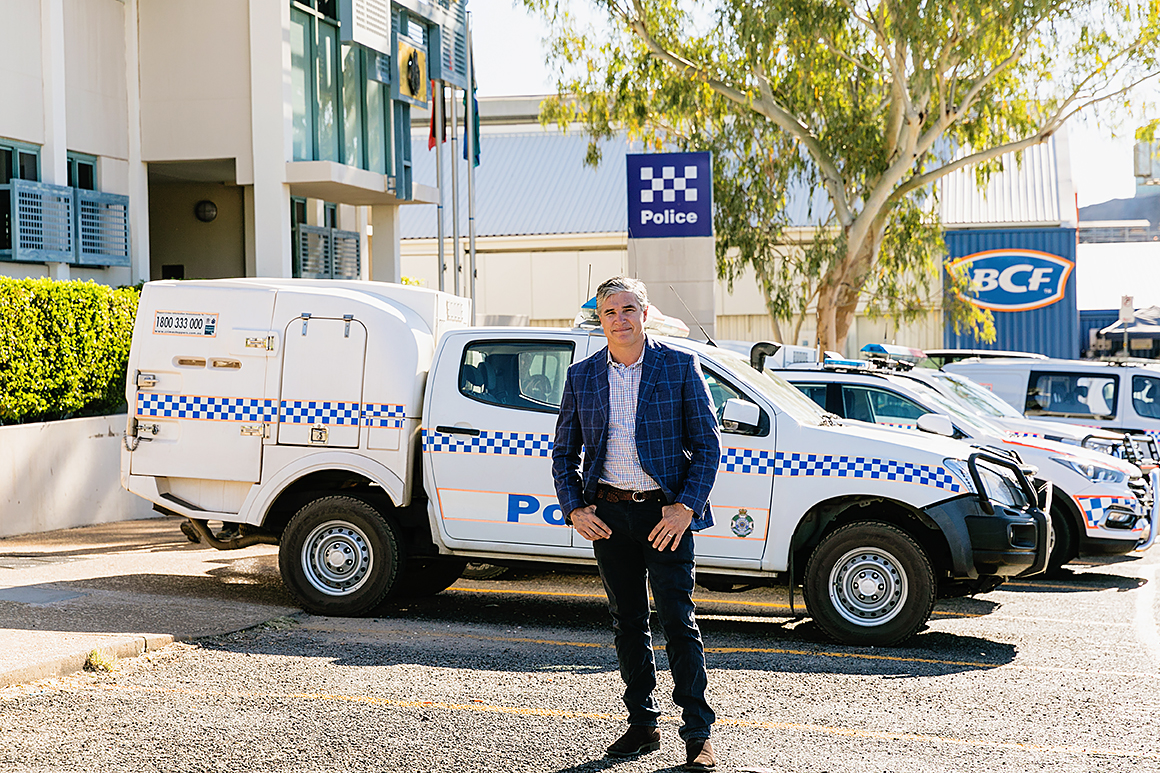 KAP PROPOSES SMALL BUSINESS CRIME BUSTER GRANTS
KAP PROPOSES SMALL BUSINESS CRIME BUSTER GRANTS
Katter's Australian Party Leader and Member for Traeger Robbie Katter, is again calling for Government intervention over the increase in vandalism and crime affecting small business in regional and rural Queensland.
Robbie Katter says, "Small Businesses in Mount Isa, Mareeba, Charters Towers, and all-over North Queensland are on the brink of collapse after the increase in vandalism towards shop storefronts and rise in crime, preventing local business operators from trading."
[1]According to the National Retail Association, retail crime such as shoplifting, robbery and vandalism costs Australian businesses up to $9 billion each year.
Robbie Katter says, "Small Business owners are coming to my office and sharing with me their pain and their experiences of what it is costing them to repair shopfront glass, equipment, and the cost of replacing product. It is having an immeasurable impact on the community, not just financially, but also mentally."
[2]Mount Isa Cafe owner, Annika Roberts said, "We'll see how exhausting and frustrating it gets… there's no point if it keeps getting worse."
He also said, "We aren't talking about millionaires here, these are locals that employ other locals to make a living and put food on the table. Small businesses in our communities will not survive unless the Government steps in and provide aid where it is needed most."
KAP is proposing the Queensland Government initiate a pilot grant scheme in Mount Isa which if successful can be rolled out across communities in crisis. The success of this initiative will be measured by the reduction in crime targeted towards small businesses.
"Other states and territories have similar programs that have shown to be successful in curving the amount of crime especially in regional areas." Katter said.
KAP's Small Business Grants will assist eligible Queensland businesses to improve their security against the risk of break-ins. Eligible businesses will be able to apply for up to $10,000 to obtain a security audit and co-contribute to the upgrade of crucial security infrastructure to reduce crime and enable small business operators to trade without worry.
Mr. Katter said, "The Small Business Crime Buster Grants will create economic activity in regional economies and provide work to trade businesses completing the security upgrades."
[1] National Retail Association (2018). Retail Crime. [online] National Retail Association. Available at: https://www.nra.net.au/policy-advocacy/safe-retail/retail-crime/.
[2] Andre, J. (2021). "What's the point?": Business owners struggle to keep up with crime costs. [online] www.abc.net.au. Available at: https://www.abc.net.au/news/2021-07-15/business-owners-struggle-with-crime-mount-isa/100288432 [Accessed 22 Jul. 2021].
Donate Now
Change starts with you