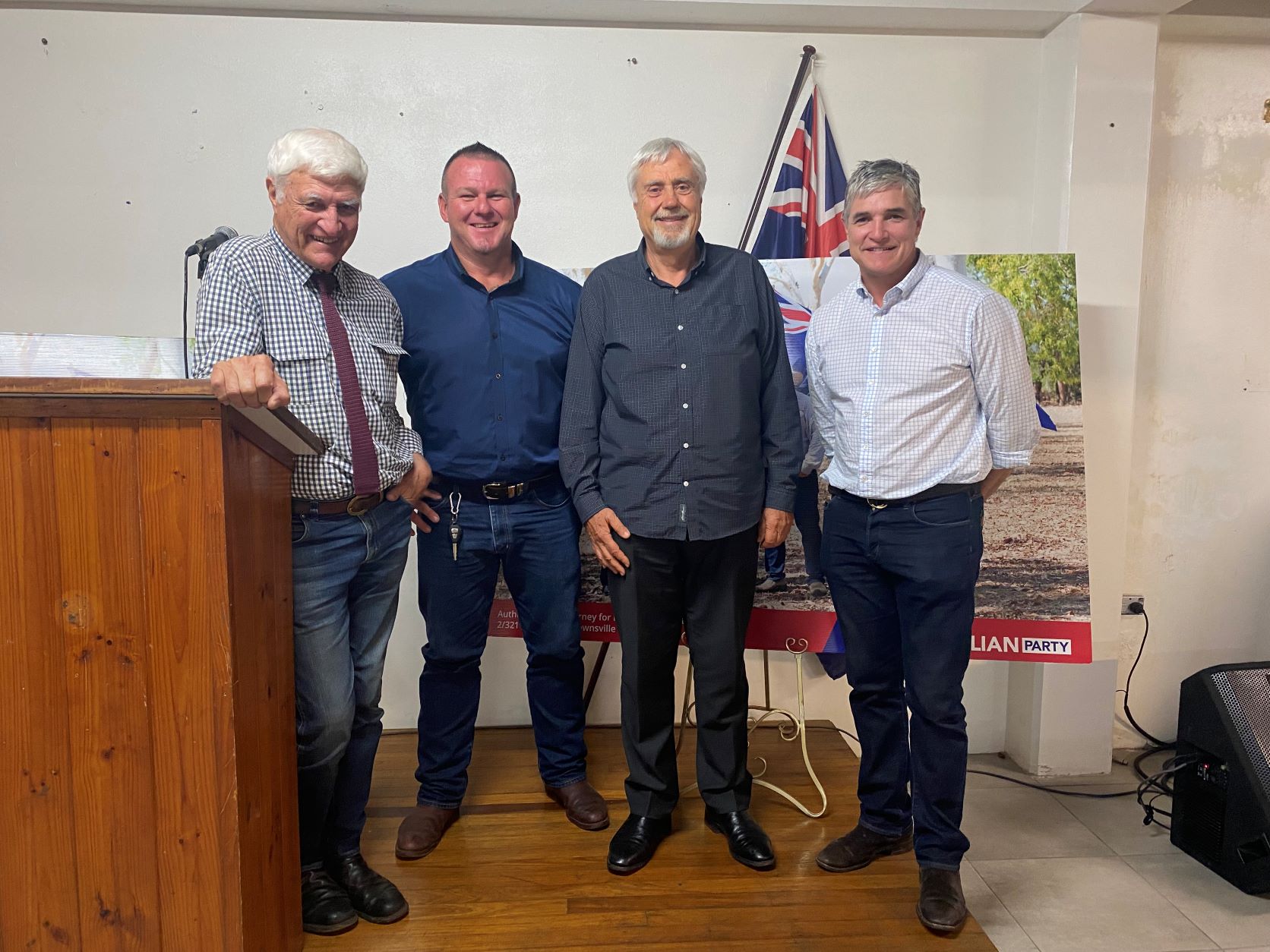 KAP Whitsunday Branch Launch
KAP Whitsunday Branch Launch
Katter's Australian Party (KAP) celebrated the launch of their Whitsunday's Branch, at the Proserpine RSL Club on Saturday, with more than 40 people in attendance.
Locals from Proserpine, Mackay and surrounding areas, came together to share their ideas and concerns for the region, in addition to discussing potential candidates for the upcoming Federal Election.
"As President, I am honoured to be opening this branch. Alongside an amazing team, that will help me to successfully represent Katter's Australian Party in the Whitsunday area" said Ciaron Paterson, former KAP candidate and Whitsunday Branch President.
The launch was also attended by Party Leader and Member for Traeger Robbie Katter and Hon Bob Katter Federal Member for Kennedy, with with a surprise guest appearance from the President of Shooters Union Australia – Graham Parks.
In a speech by Robbie Katter, he stated "The KAP are in a very exciting expansion phase – this is the first of 12 branches KAP is planning to open over the next 12 months."
The Whitsunday region is underpinned by tourism, mining and agriculture, and is a vital part of the North Queensland community, which the KAP is passionate about progressing.
Donate Now
Change starts with you