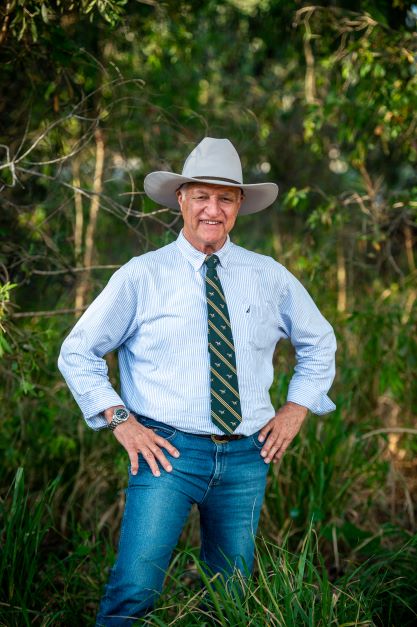 Katter backs Cairns Water Supply Stage 1 Project
Katter backs Cairns Water Supply Stage 1 Project
KENNEDY MP, Bob Katter, is supporting the Cairns Council's Water Supply Stage 1 Project which will source water from the Mulgrave River for drinking supply to the region's rapidly growing population.
The Cairns Regional Council projects there will be a shortfall of water for the city by 2026 if nothing is done and is asking for a $107.5 million commitment each from the State and Federal Governments ($215 million in total) towards the capital cost of the project. 
Mr Katter has written to Deputy Prime Minister Barnaby Joyce asking him to consider funding it.
The Katter's Australian Party (KAP) MP said he had sought assurances that the water plan wouldn't impact the Mulgrave Sugar Mill or local cane farmers in the Gordonvale area.
"There are difficulties that Cairns Regional Council is working through, and we would want to be comfortable that taking water out of the Mulgrave River will not impact farmers in the area," he said.
"This can be done in such a way that there won't be an effect on growing sugar cane in the area. I am very sensitive to any cutbacks to sugar cane growing because that mill is essential to the economy of Cairns, not just Gordonvale.
"The project doesn't touch water in the Barron River which is highly beneficial for the people and industries on the Tablelands and in Mareeba."
Mr Katter said he was puzzled as to why the State Labor MPs and LNP Member for Leichhardt had made no noise or advocacy over Cairns' looming water security problem.
"What is wrong with our local representatives?" Mr Katter said.
"We have a highway to Kuranda that doesn't function well at all, and the State Labor MPs have been getting stuck into anyone proposing alternatives, like the Bridle Track Tunnel.
"When it comes to water, the Townsville Council got a $195m commitment for a pipeline proposal. We would hope the Federal Member for Leichhardt would come forward with the money for the Cairns Council's Water Project Stage 1. People in Townsville got a pipeline, and so far, Cairns has got nothing." 
Donate Now
Change starts with you