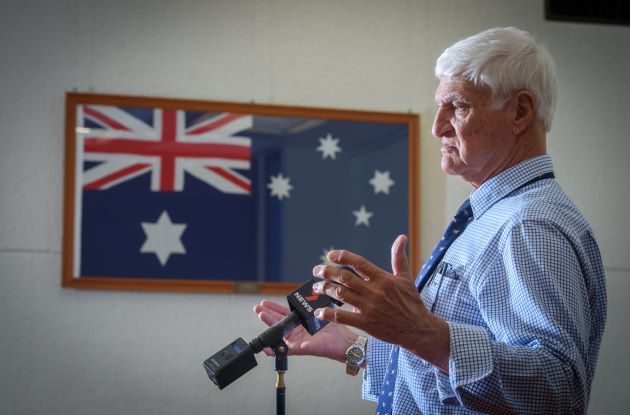 Katter calls for new Mount Isa army base
Katter calls for new Mount Isa army base
KENNEDY MP, Bob Katter, has renewed[1] his call for one-thousand troops to be stationed at a new army base in Mount Isa, north west Queensland, following the Federal Government's announcement last week it wants to increase the size of Australia's armed forces.[2]
Mr Katter, who has sent a letter to Defence Minister Dutton, said Australians will not believe the Federal Government intends to expand the Army unless it takes definitive action such as building a new base in northern Australia.
"There needs to be a full battalion of at least one thousand men stationed in Mount Isa," he said.
"We also need tanks and armoured personnel carriers equipped with rocket and missile capacity.
"It's a city with the appropriate infrastructure and the housing can be built at virtually no cost at all, with cavity block construction. The cost will be negligible."
Mr Katter said Australia's north is an empty land and needs dramatic population expansion.
"If you put one-thousand soldiers in Mount Isa, the population of the town will grow to 40,000 people," he said.
"If the Federal Government uses the defence head of power under the Constitution to put irrigation in Cloncurry, Hughenden, Julia Creek and Richmond, you will have hundreds of thousands of people living in the north west.
"We are an empty land, apart from a narrow strip of coastline from Cairns down to Melbourne and around to Adelaide. In the area that is barely populated, is all our gold, all our iron-ore, all our coal and most of our water. How will you defend and keep it if no-one is living there?"
Mr Katter said the Federal Government must also move on training every 14-year-old boy, and girl if they want to, on how to use a rifle through the cadets.
"Ukraine is holding back the Russian army with guerrilla warfare," he said,
"If we train our young people and give them a rifle, then Australia will also have a guerrilla army ready to defend our country."
[1] https://www.northweststar.com.au/story/6876875/bob-katter-wants-an-army-defence-base-in-mount-isa/
[2] https://www.smh.com.au/politics/federal/more-troops-for-nuclear-submarines-cyber-in-38-billion-defence-force-expansion-20220309-p5a385.html
Donate Now
Change starts with you