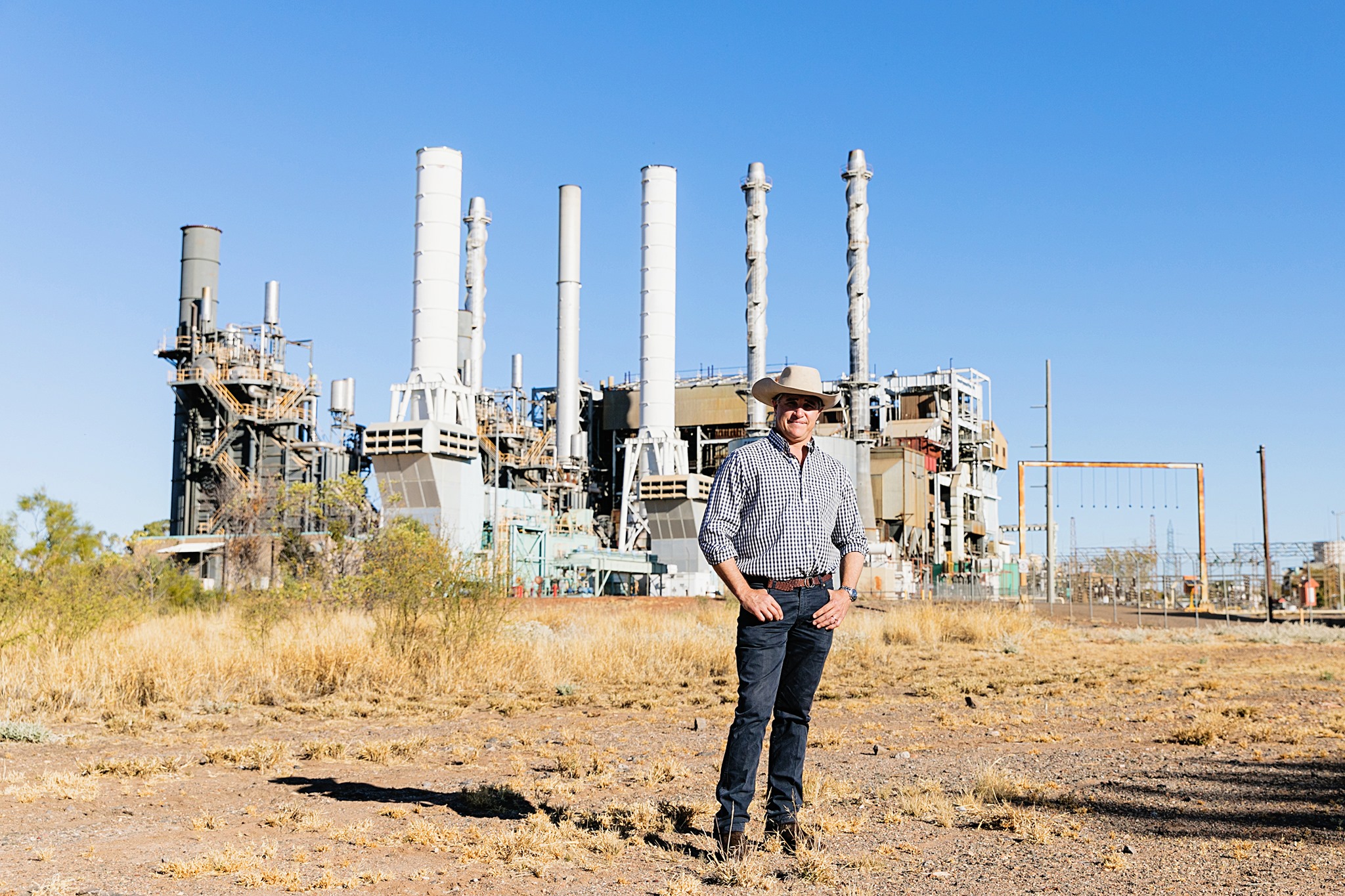 KATTER SAYS SOLUTION TO TELECOMMUNICATION OUTAGES CAN BE FOUND IN COPPERSTRING
KATTER SAYS SOLUTION TO TELECOMMUNICATION OUTAGES CAN BE FOUND IN COPPERSTRING
Katter's Australian Party Leader and Member for Traeger, Robbie Katter, says Copperstring has the potential to resolve telecommunication outages and create significant additional optic fibre capacity which would enhance the entire corridor between Townsville and Mount Isa.
Robbie Katter, said, "Recent outages in the North West stretching from Mount Isa to Julia Creek and McKinlay have severely impacted the ability for locals to purchase groceries and fuel with EFTPOS machines being rendered unusable due to the telecommunications blackout.
"Like affordable electricity, reliable telecommunications are vital to the liveability of any region and it is something we have not always had the luxury of in North West.
"Thankfully CopperString, while primarily an energy supply project, would assist in addressing this."
He also said, "It is imperative this critical project is given the final green light and construction can commence immediately. This key infrastructure project will provide thousands of jobs and give our regional and rural communities a better quality of life."
[1]CuString managing director Joseph O'Brien said, "This backbone infrastructure will power North and North West Queensland's staggering economic potential which is linked to electrification and decarbonisation of the world's economy.
"The unstoppable energy transition under way across the globe plays right into the hands of North and North West Queensland because of our immense mineral and clean energy resources, and our existing capability to produce and export these commodities."
CopperString 2.0, the proposed extra high-voltage 1,000km transmission network stretching across the State from Townsville to Mount Isa would include large-capacity optical fibre cables that can be utilised by government and Internet Service Providers to improve access to essential communication services for regional and remote communities.
Mr O'Brian said, "CopperString 2.0 could dramatically boost broadband services across the north as the project reaffirmed its commitment to provide access to their high-capacity fibre optic cable on a not-for-profit basis."
Mr O'Brien said one of the benefits CopperString can bring to regional Queensland is to progress this fibre opportunity to position North and North West Queensland communities to have access to similar connectivity options as those in the South East.
The CopperString 2.0 electricity transmission network's potential to provide high-speed broadband services to north and north-west Queensland will be discussed at the CopperString Regional Reference Group meeting in Townsville next week (23 September).
Robbie Katter, said "The quicker CopperString is given the final green light and construction commences, the quicker North and North West Queensland will be able to benefit from cheaper electricity and better connectivity."
Donate Now
Change starts with you