Katter's 'forceful' and 'brutal' action plan following Mount Isa Mines announcement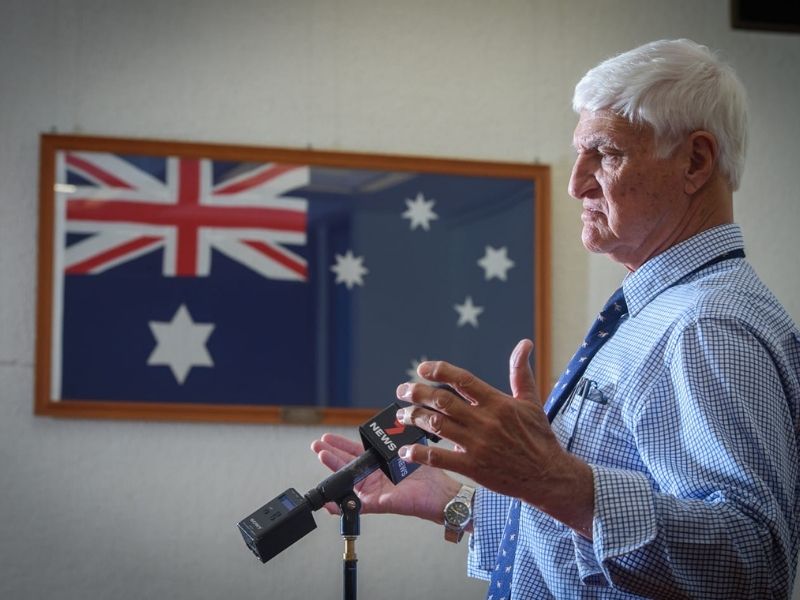 KATTER'S Australian Party MP Bob Katter is calling on governments to intervene immediately in the closure of Glencore's Mount Isa Mines copper operation – to preserve the best interests of the North Western city and Australia's critical reliance on the essential metal.  
With Glencore announcing it was closing its copper mining at Mount Isa by 2025, Mr Katter said it was time to immediately move forward with a "brutal" and "forceful" action plan.  
He said governments needed to show some "backbone" and move Glencore on immediately, and not allow it to slowly drain the town and North West region over the next two years.  
"They've had one foot out the door for years, they're not interested in hanging around and would prefer to be mining copper in the Congo, so get the hell out," he said. 
"It's about time a government in Australia grew a back bone and threw out these people that are raping our resources for their own wealth and treating us like pawns. 
"The government has explain what it is going to do now about maintaining its sovereign capability to produce copper. And make sure the processing plant is sold by law to an Australian company that will remain an Australian asset." 
Mr Katter acknowledged all mines possessed finite resources, but was adamant the future of copper was in strong supply in the North West Minerals Province, and of course, in high demand across Australia.  
"All year we've heard the Prime Minister, who visited Mount Isa in August, and his government speak highly of the importance of new-age critical minerals including copper, well how can we meet those demands and targets without a town like Mount Isa – and all the additional services it provides to mining?  
"When you turn on the tap, that's a copper pipe, when you turn on the lights, it comes through a copper wire. So if you don't want the lights to be turned on and you don't want water, then forget about copper. The pre-eminent nature of copper is greatly magnified now by the electrification of motor vehicles and power plants. Copper is the essential component.   
"Now there is ample copper for Mount Isa to have wonderful prosperity, and a syndicate that is coming together must be backed by the government, and give priority in those jobs to the people that live there – this must be enforced with brutality." 
Donate Now
Change starts with you