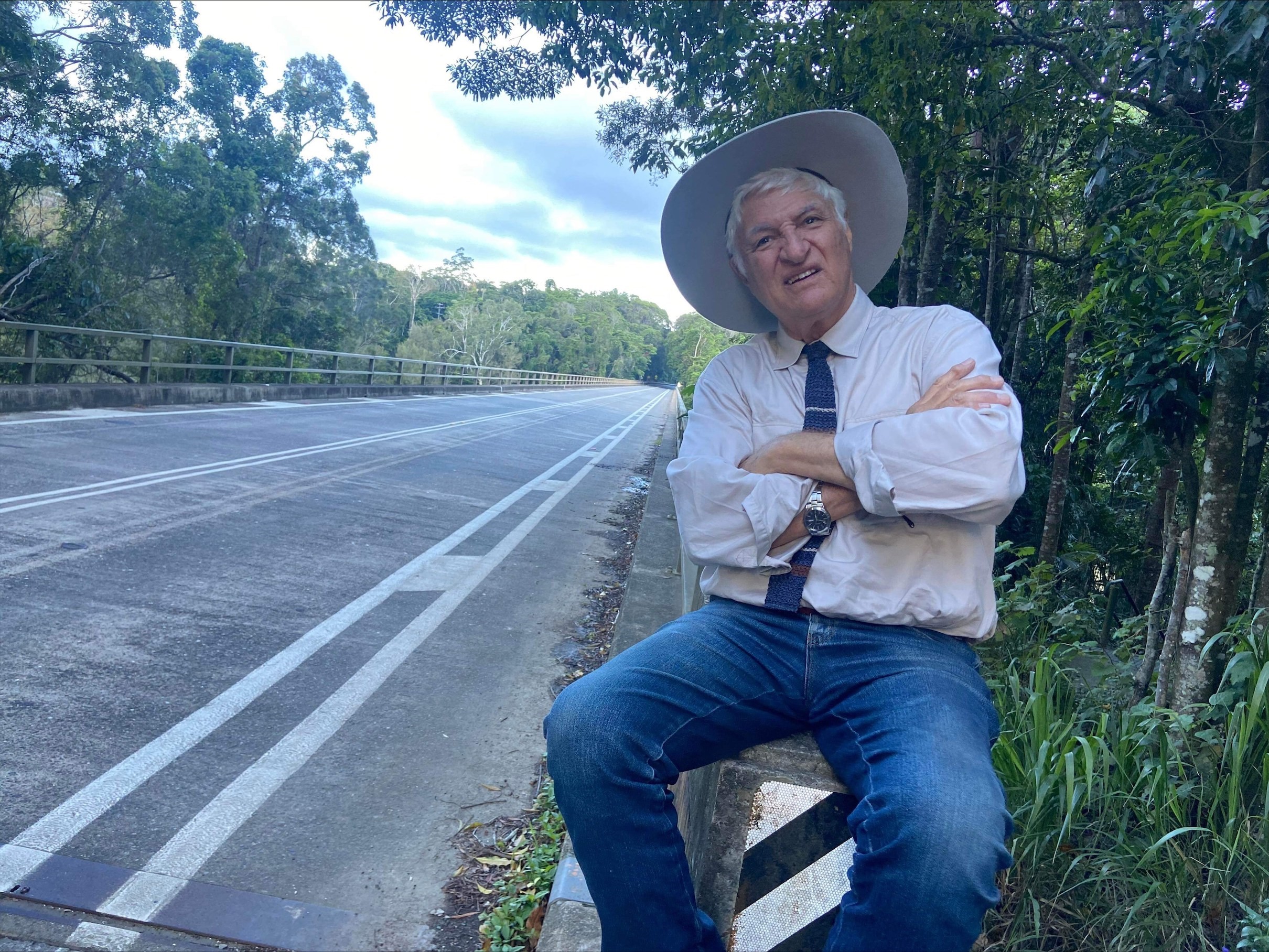 Kennedy electorate road upgrades roll on, but more to be done
Kennedy electorate road upgrades roll on, but more to be done
KENNEDY MP, Bob Katter, has welcomed a substantial amount of funding for roads and highways around the Kennedy electorate contained in the 2022 Federal Budget, but says the fight for the Bridle Track Tunnel from Cairns to Mareeba (Atherton Tablelands) goes on.
Nearly $70m in funding will be spent to upgrade the Flinders Highway in different sections between Julia Creek and Hughenden.
"This road has been falling to pieces and this is an excellent announcement for our truck drivers, outback tourism, cattlemen and locals," Mr Katter said.
"If you scream loudly, it is amazing what you can achieve. I thought as an independent or minor party you couldn't get anything, but it is amazing what you can get.
"We've also got $6m for the Ootan Road in the Tablelands and Mareeba Shires.
"$8m for the intersection at Dingo Park Road at Woodstock which services rural residential blocks, a feed lot, and cattle properties.
"And $9.6m for the Croydon to Georgetown Road where my good friends and former Croydon Mayor Jack and Joy Pickering sadly died in a head-on crash."
Mr Katter said the crown jewel was the $385m to finish the four-lane, divided highway upgrade between Edmonton and Gordonvale.
"Adding in this final amount of funding, there will have been $2,000m spent on the divided highway between Gordonvale and Cairns," Mr Katter said.
"It makes it easier for us to argue for the Bridle Track Tunnel, which will cost under $2,000m. This will open irrigation behind Cairns on the Tablelands and the Mitchell River, and we will open and expand the giant mineral province at Chillagoe. These can't be opened-up if we can't get freight out through a port.
"Currently we are locked in with a fatally dangerous road at Kuranda, that cannot take freight or heavy trucks, and is closed to traffic weekly, for hours at a time. It would be nice if the State Labor MPs and Member for Leichhardt could go into bat for an alternative."
Donate Now
Change starts with you