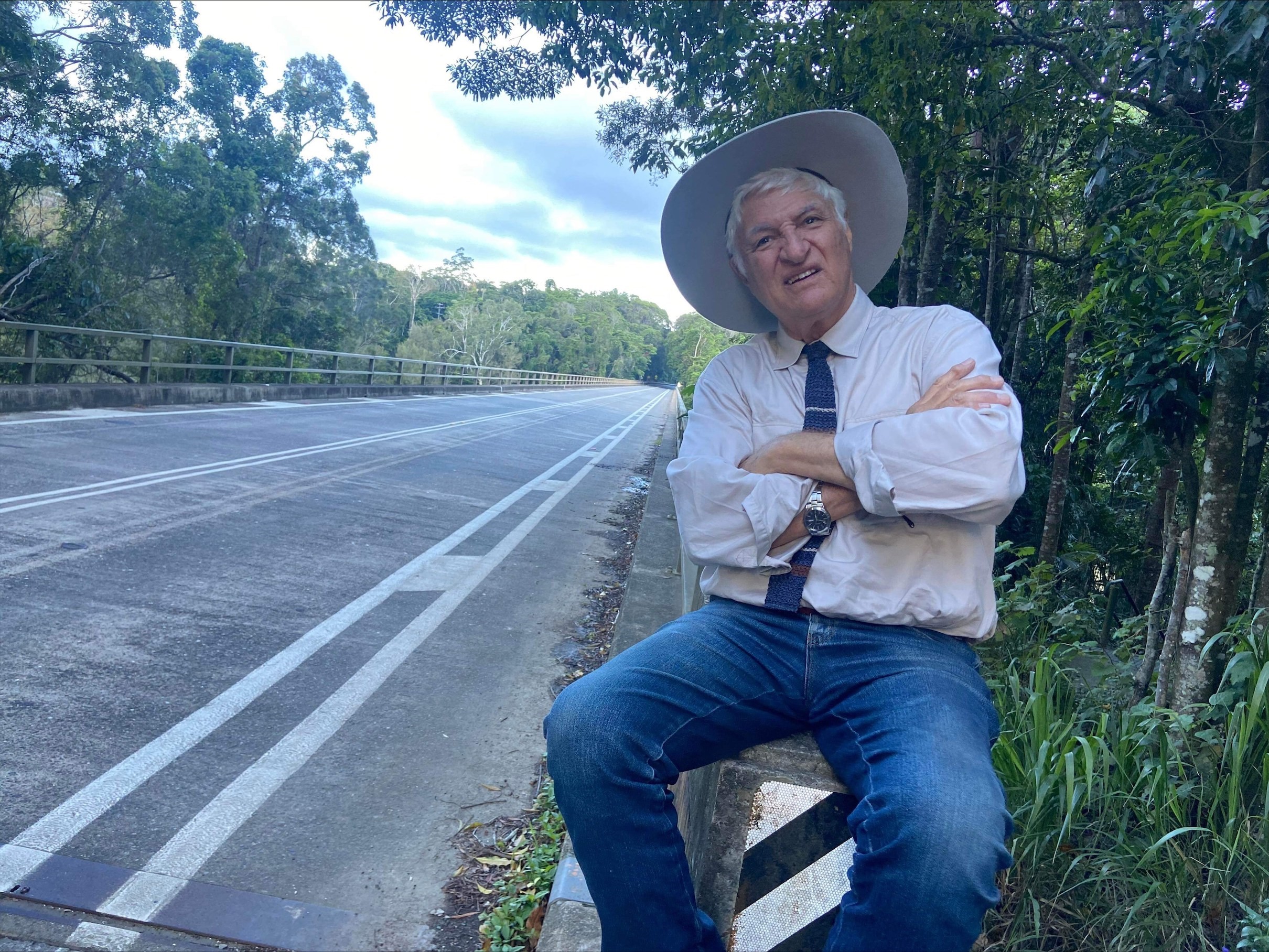 Kuranda Range alternate must be given highest priority
Kuranda Range alternate must be given highest priority
KAP State and Federal MPs, Shane Knuth and Bob Katter, are demanding that both levels of government place the highest priority on building an alternate route to the Kuranda Range Road, after yet another accident occurred on the dangerous stretch of highway this morning.[1]
Kennedy MP, Bob Katter, said it was a farce that the highway was being closed multiple times a week while the State Labor Government and the Federal LNP Government sat on their hands.
Mr Katter said comments made by Labor MP for Cook, Cynthia Lui, that the Kuranda Range route was 'one of the safest roads' were absolutely ridiculous.
"Shane Knuth and I have been aggressively campaigning for more than two years now, for an alternate route called the Bridle Track Tunnel to be built," he said.
"We've been in to see the Transport Ministers at a state and federal level multiple times and yet we've seen no meaningful action.
"The Bridle Track Tunnel would be a high-speed freight route from the Tablelands to Cairns taking 19 minutes.
"The Bridle Track involves 16 kilometres of road from the Davies Creek turnoff to the tunnel entrance, costing $32m ($2m a km is generous), and a 1-2km tunnel through the range costing $600m. Coming out of the tunnel on the Cairns side, there will be an overpass onto the Bruce Highway costing $400m. So, there's no way the total project will cost any more than $1.5b."
According to the State Government's own report, the route closes 44 times a year for an average of seven hours per closure.[2]
Hill MP, Shane Knuth said, the time for talking was over and action is required by governments. 
"The Bridle Track Tunnel must be the highest priority of any road upgrade for North Queensland," Mr Knuth said.
"60-thousand plus people live on the Tablelands, Gulf and Cape, and we have huge potential in agriculture and mining. But this will all be held back unless we get a new highway to Cairns."
[1] https://www.cairnspost.com.au/news/cairns/kuranda-range-crash-car-rolls-on-kennedy-highway-amid-calls-for-road-upgrade/news-story/d9090bd3bbd8ab27bb33acd7626c7f11
[2] https://www.tmr.qld.gov.au/projects/cairns-to-northern-tablelands-access-strategy
Donate Now
Change starts with you