Local fighters victorious as Cardwell GP given lifeline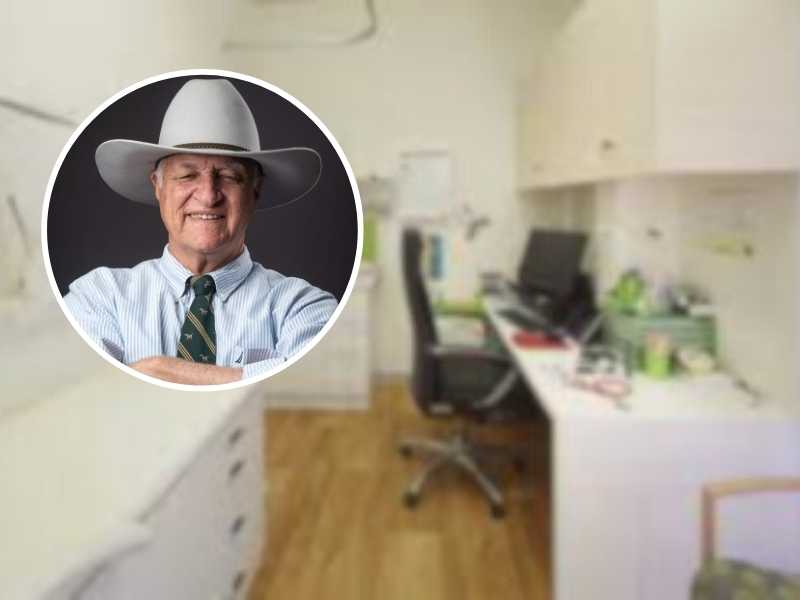 HON Bob Katter, Federal Member for Kennedy, has applauded the announcement by the Queensland Government today that they will step in to rescue the Cardwell medical clinic.
The GP clinic had intended to shut its doors permanently on September 1 due to extreme doctor shortages and staff burnout, but the Queensland Government has today announced that management has been transferred to the Townsville Hospital and Health Service and that Rural Health Management Services have been appointed to operate the practice.
Mr Katter said the courage and fortitude shown by the locals on the ground was outstanding and that this result could only have been achieved by the community's relentless pursuit of both state and government intervention.
"Julie McKay and Carmen Edmonson are two the most unrelenting, tenacious tigers that I've ever had the pleasure of meeting. An enormous congratulations must first go to them for their tireless efforts in fighting for their patients and the community here. We need more Julies and Carmens in the world.
"We also sincerely thank the local champions that never gave up; Qld KAP Hinchinbrook MP, Nick Dametto, Mayor Mark Nolan and the team at Cassowary Coast Regional Council and the Cardwell locals for fighting like tigers to get this result.
"Finally, we thank the Federal Minister for Health, Hon Mark Butler, for forcing the Queensland Government's hand here."
Owner and Registered Nurse, Julie McKay together with her counterpart and Practice Manager, Carmen Edmonson said the clouds that had shrouded the community had shifted with the news that the practice would stay open.
"We are absolutely ecstatic about today's announcement, and we are exceptionally thankful to everyone who played a role here, Bob Katter, Nick Dametto for driving this this and the Federal Minister for intervening to ensure a positive outcome," Julie McKay said.
"We want to thank our patients for taking the time to go to their elected representatives and for the pressure they put on the ministers, and we thank the PHN who is working with us as well. Our little town wasn't going to take this laying down.
"This is a real team effort, and the Rural Health Management Service to take the practice management side on at such short notice is just a marvellous result.
"We weren't fighting for my job or Carmen's job, we were fighting for our patients and we couldn't have asked for anything better than this sustainable plan moving forward.
"We are just over the moon."
Mr Katter said that the Federal Minister for Health had committed to working together with the local community in the far north, and with the State Government on a providing a long-term solution that would ensure towns like Cardwell are always equipped with medical services.
Donate Now
Change starts with you