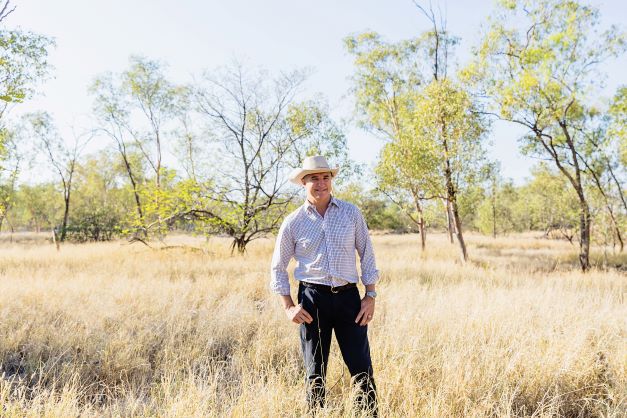 MOUNT ISANS URGED TO HAVE THEIR SAY IN SURVEY
MOUNT ISANS URGED TO HAVE THEIR SAY IN SURVEY
Enhancing livability and improving lifestyle investment opportunities in Mount Isa is at the heart of a new community survey being circulated by Member for Traeger Robbie Katter.
Mr Katter, who launched the survey via his Facebook page last week, said over the years Mount Isa locals had raised with him their disappointment that rural residential-sized blocks of land were difficult to come by in the North-West.
He said he wanted to gauge community sentiment and interest before speaking to Local and State Governments about the opportunities that could be explored to address local land supply shortfalls.
"For some time, I have been interested in looking into a significant deficit in the Mount Isa real estate sector with regards to the lack of rural residential land that is available for sale – this is blocks about the size of one hectare or more," Mr Katter said.
"My office did a spot check as to how many rural residential blocks were for sale in the region just the other week, and found there were only six rural residential blocks with homes for sale and only one undeveloped block.
"Given the boom we are experiencing in the regional housing sector, this represents lost opportunity.
"The lack of bigger blocks for sale is a relatively unique issue in our region, which can be directly attributed to the way Mount Isa developed around its mines with a small urban footprint as opposed to more traditional town developments surrounded by large blocks used for farming that have since been subdivided.
"My view is that buying and setting down your roots on a rural residential block is a lifestyle decision, and one that a lot of people dream of.
"In this way, it represents a key part of economic development and filling this gap could stop a number of families leaving the region to find rural residential land closer to the coast."
Mr Katter said he was keen for community feedback, and encouraged Mount Isa locals and prospective residents to complete the survey at:
https://survey.app.do/rural-residential-land-in-mount-isa?fbclid=IwAR2eOd-xJMN7hgBUSLgda1lyzJAN37yYE31y7zDTKoMHI-WePaQyMM_LxrM
Anyone who is unable to complete the survey online can call 07 4730 1100 for assistance.
Donate Now
Change starts with you