No stopping nation's nuclear discussion now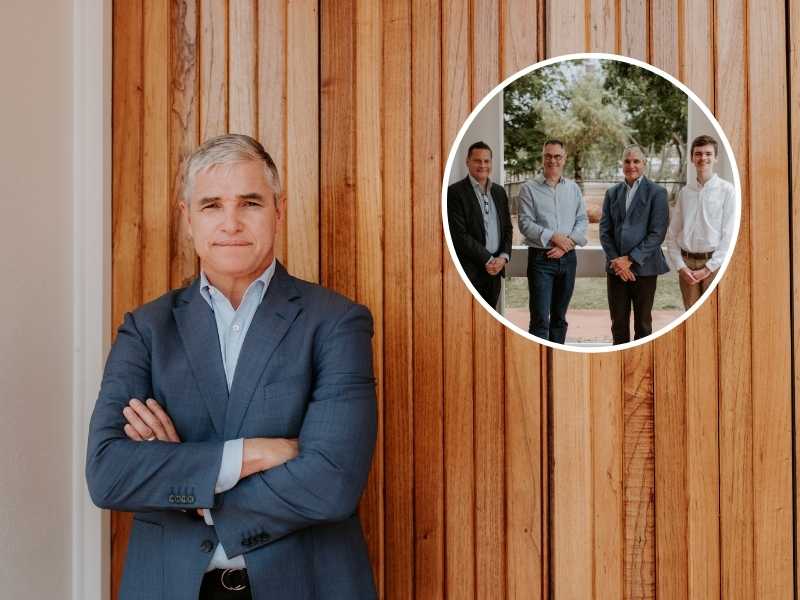 Solutions to the nation's growing energy crisis, which has seen Australian electricity bills rise by up to 20 per cent over the past 12 months, were debated by energy experts, industry leaders and rural and regional representatives in a first-of-its-kind outback energy forum in Mount Isa yesterday.
Katter's Australian Party (KAP) Leader and Traeger MP Robbie Katter's Mount Isa Nuclear Power Forum saw dozens converge in the industrial city that is surrounded by "legally un-mineable" uranium deposits.
Australia's energy crisis, the transition to renewables and the ban on nuclear power in all Australian states and territories were the main topics of discussion and debate.
Mr Katter said the forum was well-received, and indicated there was a ground-swell of concern within regional communities regarding the energy transition.
He said rural and regional interest in nuclear energy options was high.
"We are hurtling towards spending $1.5 trillion by 2030 and $9 trillion by 2050 if we are to continue on the delusional path reach 'net zero' via batteries, wind and solar," he said.
"Yesterday we had genuine experts in the room and available via teams who explained to attendees what the nation could pursue in terms of nuclear power generation, and this was very exciting."
Professor Stephen Wilson – who is an energy economist, engineer and was lead author of the University of Queensland report "What would be required for nuclear energy plants to operating in Australia from the 2030s" – delivered a keynote address.
Prof Wilson said that until recently many Australians were not aware that there was a national ban on nuclear energy.
He said there would be a need to change laws in Canberra, and Brisbane in the case of Queensland, in order for domestic nuclear energy options to be pursued, but that the political and legal hurdles were just the beginning.
"The central part (then) would be the conversation and discussion around society in Australia – in communities like Mount Isa and across the country, people need to get to a certain level of understanding and comfort about what nuclear energy is and what it can do for Australia.
"That conversation is now definitely up and running – I used to worry how were we going to get this conversation started, and now I'm convinced there's no stopping it."
Today The Australian has reported that the Australian Energy Regulator (AER) had now approved two consecutive years of price rises of up to 20 per cent.[1]
The paper said the figures from the AER underscored how electricity and gas had been a "key driver behind the country's cost-of-living crisis".
The Albanese Commonwealth Government has committed to a renewables energy target of 82 per cent by 2030.
As at 2023, renewables accounts for 35 per cent of Australians energy production.
To date, all levels of government are refusing to consider nuclear technology in Australia's future energy mix.
[1] https://www.theaustralian.com.au/business/mining-energy/electricity-bills-rose-between-9-and-20pc-over-the-past-12-months-says-energy-regulator/news-story/776789008a4aa810d5e47bad8f5d6fed
[1] https://www.theaustralian.com.au/business/mining-energy/electricity-bills-rose-between-9-and-20pc-over-the-past-12-months-says-energy-regulator/news-story/776789008a4aa810d5e47bad8f5d6fed
Donate Now
Change starts with you