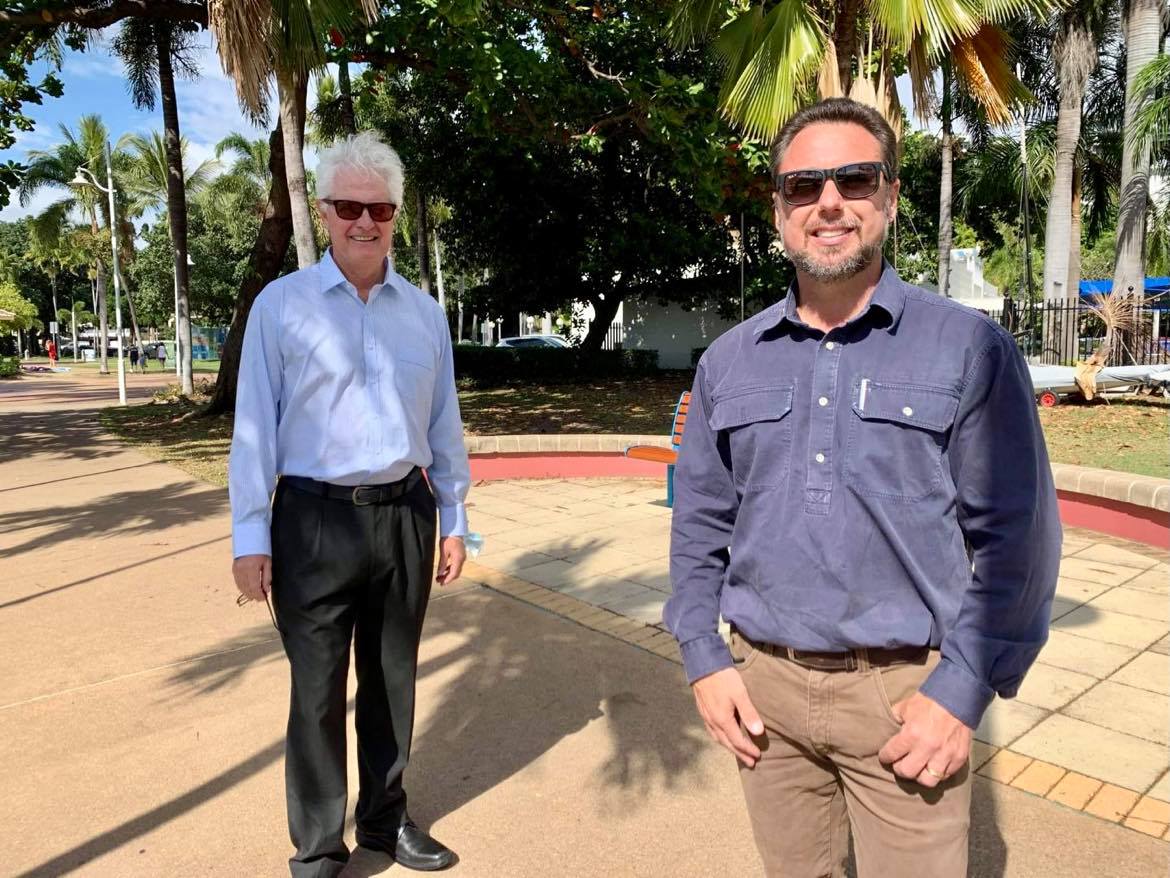 NQ deserves its fair share: Brisbane 2032 Olympics Petition
NQ deserves its fair share: Brisbane 2032 Olympics Petition
MEMBER for Hinchinbrook, Nick Dametto is calling on the Queensland Government to provide a fair and reasonable response now the Brisbane 2032 Olympics petition now concluded.
The petition, launched by Founder of Our Fair Share Colin Dwyer and sponsored by Nick Dametto MP, urges the Parliament to create a nation-building fund to offset negative impacts on regional Queensland of the Brisbane 2032 Olympics.
Mr Dametto and Mr Dwyer were both extremely pleased with the community's support as the petition was backed with 1,589 signatures.
Mr Dametto said, prior to the south-east's obsession with staging the Olympics, North Queensland was already struggling to get its priorities noticed.
He said the repayment and net tax burden associated with the Games would disproportionately affect people in regional Queensland.
"The response indicates that North Queenslander's deserves more from the Palaszczuk Government," Mr Dametto said.
"The Prime Minister has promised that the Brisbane 2032 Olympics will benefit all regions of Queensland when that won't be the case.
"We've already heard that the Brisbane 2032 Olympics masterplan includes 32 venues within southeast Queensland, including a rebuild of The Gabba.
"North Queensland is fighting for a piece of the pie, holding a few minor events in Townsville will not offset the massive drain of skilled workforce from regional Queensland to Brisbane to build these facilities."
Regional Economist Colin Dwyer said a significant number of Queenslanders have signed the petition and he looks forward to the State Government's response.
"All costs need to be considered and accountable and all regions need a better deal from the Brisbane Olympics, not just the south-east," he said.
"It's been suggested that Townsville might secure more events from Brisbane Olympics, and this has my full support.
"I believe Townsville is the ideal location for the 2032 Olympic Rugby Sevens.
"However, Townsville, like Brisbane, will need more accommodation for athletes and spectators, improved associated infrastructure like roads, walking bridges, performance venues, basic health services and a Skills Security Plan.
"If the south-east is allocated funds to cater for the Brisbane Olympics, then the North deserves its fair share to offset the negative impacts that will be put on regional Queensland."
Donate Now
Change starts with you