NQ FISHERS "SOLD OUT" FOR FOREIGN INTERESTS: KAP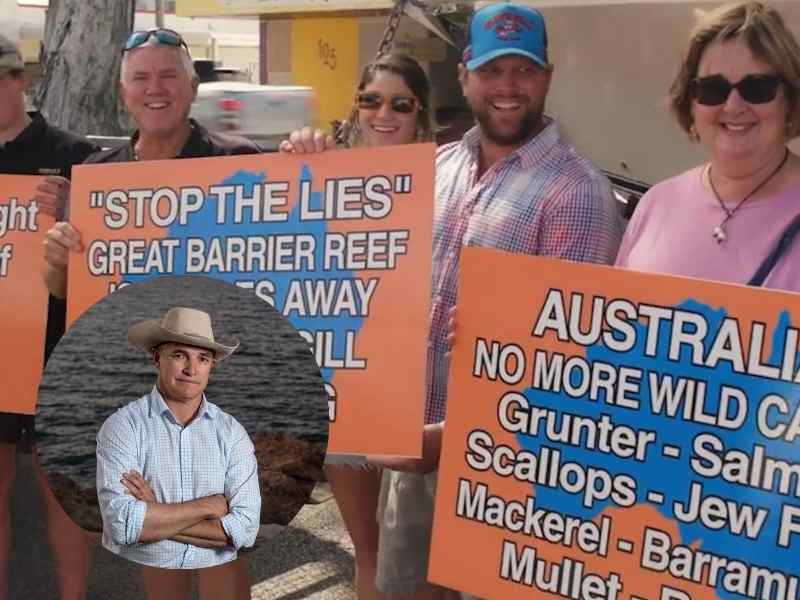 Minister for Agriculture and Fisheries Mark Furner's refusal to intervene in the "sell-out" of North Queensland's commercial fishing sector has made his position untenable, Katter's Australian Party MPs have said.
KAP Leader Robbie Katter, speaking from Parliament in Brisbane today before flying out to attend a meeting of Gulf fishermen in Karumba tomorrow, said he was pleading with the Minister to halt the "ideologically and politically-motivated moves" to ban net fishing in the Great Barrier and parts of the Gulf of Carpentaria.
Mr Katter said the public needed to know Minister Furner, alongside the State and Federal Environment Ministers, were taking policy cues and direction from the Worldwide Fund for Nature (WWF) and UNESCO who have both placed pressure on Australia to phase out gill net fishing to "protect endangered species".
He said this was disgraceful, undemocratic and un-Australian.
"The implications of this are that businesses will be essentially outlawed and communities and local economies starved of activity and fresh and sustainable wild caught North Queensland seafood will be taken off the menu for the many Australians who love it," he said.
"This will transfer the demand and the subsequent fishing effort into places like Indonesia, which is already densely-populated and over-fished.
"Why aren't the WWF and UNESCO banging on Indonesia's door and making the same demands there if they care so much about marine wildlife?
"Karumba, where I represent, will be cut in half and businesses in places in Townsville, Cairns, Mareeba and Weipa will be sent to the wall.
"All North Queensland MPs, and especially the Member for Cook, need to stand up on this and the Minister and Premier need to indicate where their allegiances lie."
The KAP's candidate for Cook, Bruce Logan, wants Cook's Cynthia Liu to explain to fishermen face-to-face the rationale for eliminating the commercial fishing industry in the Cape.
"I am asking Cynthia Lui to come up to Weipa and look the fisherman in the eye and tell them why family businesses which have been flourishing for four generations are now about to be gutted," he said.
"Removing commercial fishing removes people. With the first of the mines shutting down next January, we have to ask ourselves will there even be enough secondary industry to support Weipa as a permanent settlement, or will it just be FIFO camp?"
Mr Logan said the impact of the proposal to ban gillnets would reverberate throughout the entire North Queensland economy.
"You can't shut down an entire industry, which has been the economic lifeblood of communities for generations, and not expect consequences," he said.
"Fish caught by boats out of Weipa wind up in shops as far south as Rockhampton.
"Think about the economic value chain involved in supplying the boats with diesel and manpower as well as the packing, transport, and retail of the end product in distant markets.
"The tendrils of the commercial fishing industry extend into just about every community in the Cook electorate.
"There are a dozen boats in Weipa spending $15,000 each load on diesel, money which goes back into the local economy.
"You've got a truckload of fish going to market with a freight bill of $100,000 each time, which is money going back into the local community."
Vice President of the Seafood Association of Queensland and local Weipa fisherman, Shane Snow, said he was appalled by the attitude of government officials who had told him to just "rip the band-aid off and get it done."
"I don't class the extermination of generational fishing families with tens of millions of dollars tied up in assets as a trivial as ripping a band-aid off," he said.
"This is generational, this is people's lives we are talking about; we are talking about mental health, we are talking about people on suicide watch (as a result of this)."
Donate Now
Change starts with you