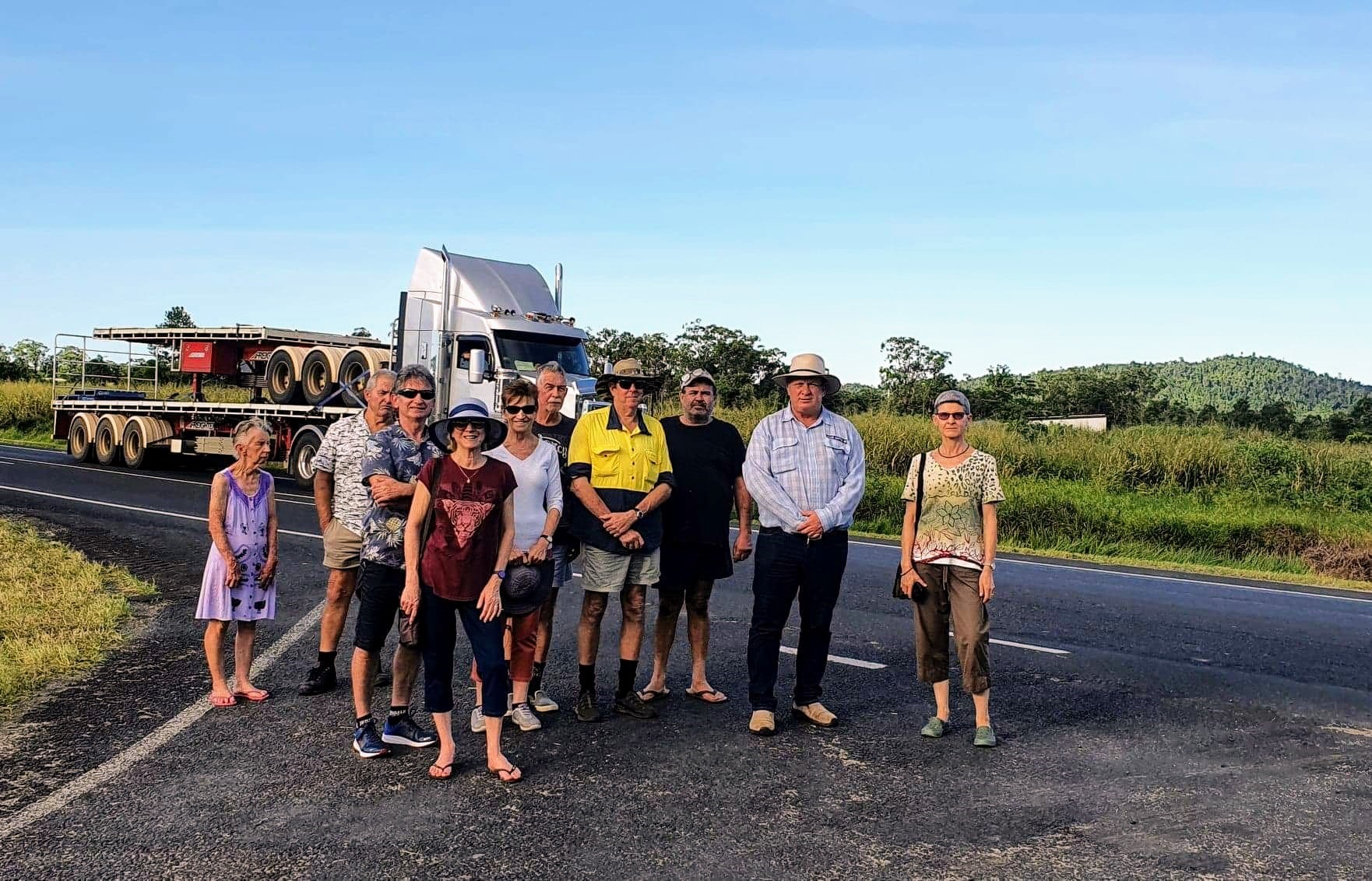 Old Tully Road intersection to be accessed by TMR
Old Tully Road intersection to be accessed by TMR
Cassowary Coast residents have spoken out about the norther end of the Old Tully Road and Bruce Highway intersection that they believe is a death trap.
State Member for Hill Shane Knuth recently meet with a number of concerned residents at the intersection and listened to their concerns before taking to the Department of Transport and Main Roads.
Mr Knuth said he had raised this issue with Transport and Main Roads, and he is hoping that action will be taken.
"The reality is a passing late on the southbound lane would resolve this problem," he said,
"Roads have been a big factor in the Hill Electorate since I was elected and they have been a big priority for me. 
"While the great news is that the East Feluga intersection detailed plans have been revealed to make this intersection safer there are still other areas that are dangerous along this stretch of read.
"My office has received many complaints about the Old Tully Road/ Bruce Highway intersection south of El Arish and TMR have agreed to send an engineer out to the intersection to assess residence concerns."
Residents and regular users of the road Dot and Chris Hunter said the intersection is causing a lot of safety concerns with locals who use the turn off regularly. 
"There is no passing lane and the speed limit is 100km/h," Mrs Hunter said. 
"To turn right into Old Tully Road it is quite nerve wracking when a truck or two is travelling behind at 100km/h and there is nowhere for it to pass and you have to sit in middle of the road until it is safe to turn just hoping that the truck will slow down in time.  
"Sometimes it is easier to keep going and turn at The Pocket and come back from the other direction. 
"Some people avoid using this intersection or wait in El Arish until there are no trucks coming from the north."
She said that road users would like to see a passing lane constructed on the left and if that wasn't possible for the speed limit through El Arish, which is 80km/h, to be extended until after the intersection.  
"Several locals met with Shane in early June and he has now discussed the concerns with Department of Main Roads representatives who have said they will do an assessment," Mrs Hunter said.
"Transport and Main Roads have previously carried out a "desk top review" and found no technical justification for a speed limit lower than 100km/h which is a totally unsatisfactory response.  
"They indicated that they are delivering a number of safety projects with priority given to locations with high traffic volumes and history of crashes, but nobody wants to wait until there is a crash or fatality at this intersection like what happened near Feluga."
Donate Now
Change starts with you