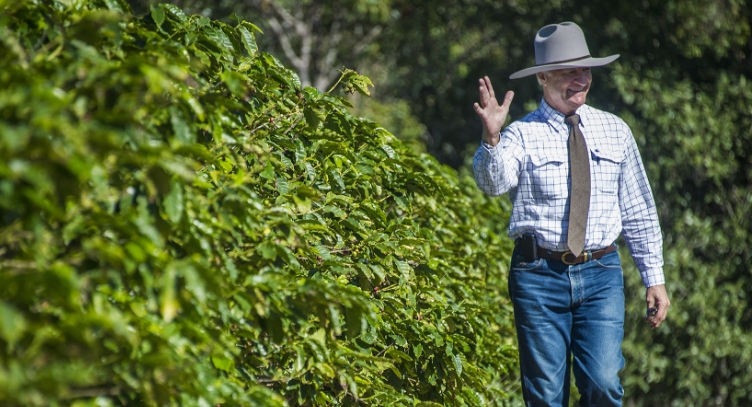 PM's Hells Gates plan won't facilitate the Bradfield Scheme dream
PM's Hells Gates plan won't facilitate the Bradfield Scheme dream
KENNEDY MP, Bob Katter, is opposed to the proposal of a low-level dam at the Hells Gates site (less than 395m above sea level), with irrigation on unreliable basalt rock country beside the upper Burdekin River, for which the Prime Minister has announced $5.4B in funding.[1]
Mr Katter said the proposal drawn up by Townsville Enterprise (TEL) and SMEC, works against Dr Bradfield's dream, which has been a long-held ambition of the Australian people, to send the water west via channels to irrigate the rich black soils of inland Queensland starting at the Uplands Desert near Pentland (where there is a break in the Great Dividing Range).
The Katter's Australian Party (KAP) MP said he would only support the construction of a dam at Hells Gates if it was built to 395m above sea level, which was proposed in the Revised Bradfield Scheme (backed by Sir Leo Hielscher and Sir Joh Bjelke-Petersen, and drawn up by a professor, Roy Stainkey – Australia's largest sheep owner at the time, and Bob Katter).[2]
"A dam of that size would allow the water to be sent west via channels to the plains of promise at Pentland, where there is a break in the Great Dividing Range, and further west," Mr Katter said.
"A dam at that height means the water can also be sent to Townsville via a gravity-fed-pipeline, which would create hydroelectricity and provide urban and industrial water for Townsville.
"Under the TEL/SMEC proposal, sending water to Townsville will be very costly and talking about pumped-hydro in North Queensland is a disastrous idea as we do not have the peak load demand.
"The TEL/SMEC irrigation scheme would only irrigate 50 to 60-thousand hectares, whereas building the dam at 395m above sea level would allow 130-thousand hectares of irrigation for industrial purposes like ethanol and algae production, timber, cattle-fattening, petrol and energy production."
Mr Katter said he didn't want to condemn the PM who has been led down the garden path by out-of-control bureaucrats pushing a scheme, in its proposed state, that would do little for North Queensland.
"The Prime Minister thinks he's pushing a proposal that develops North Queensland when actually it destroys the future and potential of the region. The current proposal would create one-hundred farms. What would that do for Townsville when there are already more than one-thousand farms in Hinchinbrook and the Burdekin?" he said.
"Last year, the Deputy Prime Minister rightly said the water should go west, and he was completely ignored and defied by TEL, SMEC, and the bureaucrats.][3] Bradfield stage one has been turned into a small dam scheme.
Mr Katter said landowners and cattlemen along the Upper Burdekin River would put up one hell of a fight opposing the TEL/SMEC scheme.
"They won't be taking the water and land off the station owners," he said.
"They tried that with the Singapore army deal, and they lost. They'll be in for a fight they've never seen.
"The Federal Government should do the right thing and build the dam to 395m above sea level and send the water west, as was always proposed by Dr Bradfield."
[1] https://www.townsvillebulletin.com.au/news/townsville/federal-government-to-fully-fund-hells-gates-dam-pending-business-case/news-story/9076de1b03ca74e419ef6daafc4174ad
[2] https://documents.parliament.qld.gov.au/TableOffice/TabledPapers/2007/5207T995.pdf
[3] https://minister.infrastructure.gov.au/joyce/media-release/north-queensland-water-infrastructure-authority-shifts-north-help-take-water-west
Donate Now
Change starts with you