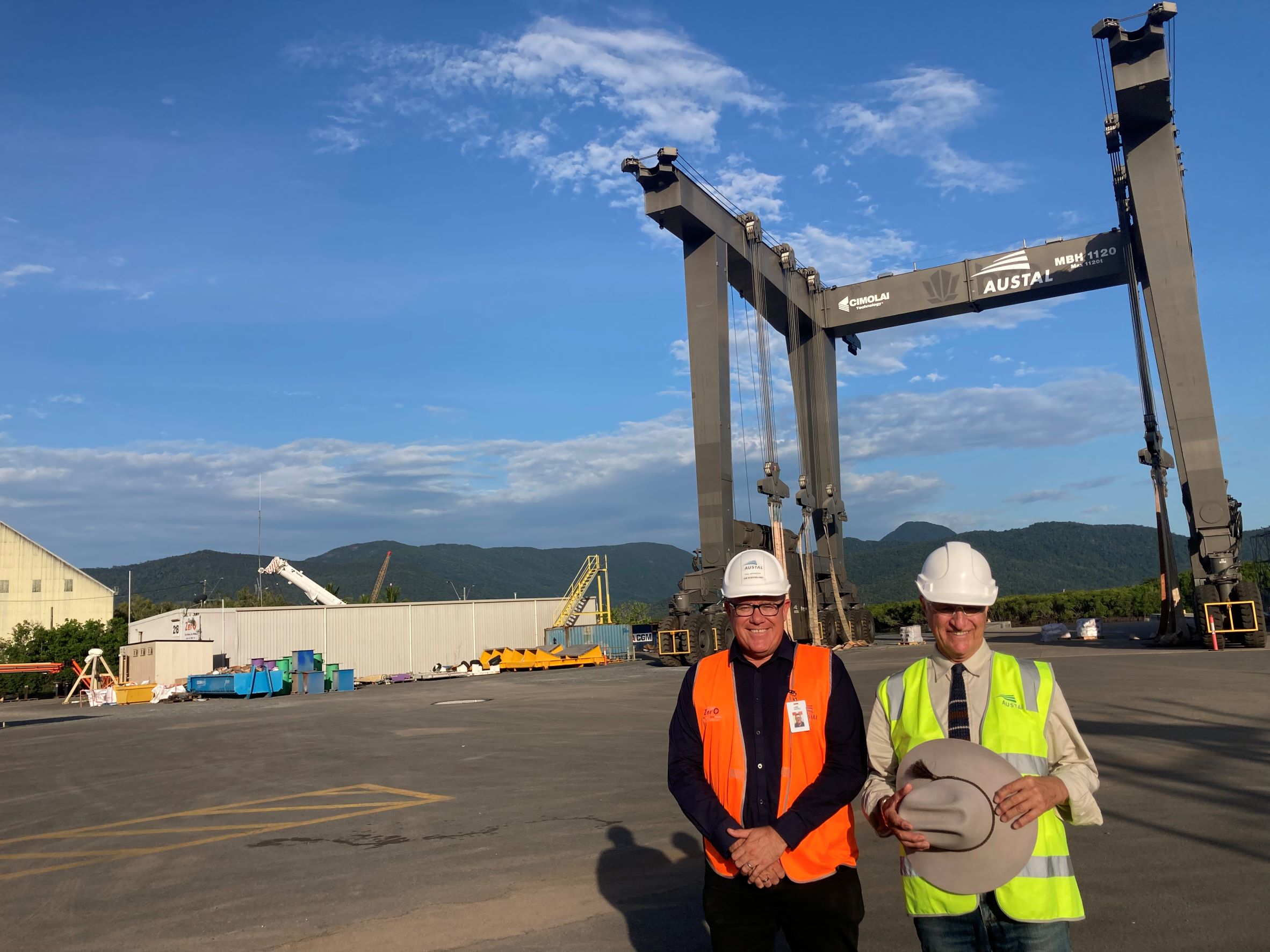 PM's new weapons useless without fuel security
PM's new weapons useless without fuel security
KENNEDY MP, Bob Katter, has welcomed the Prime Minister's announcement on missiles and submarines but says these new weapons will be useless unless Australia has sovereign fuel security.
Mr Katter said he had been calling for the things the PM has announced today, for more than 12 months.
"I wish to put on record our sincere appreciation at the very strong leadership shown by the Prime Minister and his decision on missiles," Mr Katter said.
"And while it might be valid to say 'too little, too late', I would argue that it is never too late. Skiting about missiles is one thing, but there is still no intention to address fuel security or the training of young boys and girls in how to use rifles.
"Offensive weaponry, or long-range tomahawks are great, but they are not a missile fortress wall. We must defend our island. Our advice from the highest levels of the armed forces says that 150 to 200,000 missiles are needed.
"We need platforms to launch these missiles in the form of patrol boats, that should be made in Cairns. I have written to Minister Dutton about restarting navy boat building in Cairns. They should be built in northern Australia where they will be used."
Mr Katter said there is no use talking about weaponry, tanks, subs or planes if you don't have the infrastructure or the fuel supply to back them up.
"To talk about defence when realistically you have thirty days fuel supply is not just naive, it's positively disastrous," he said.
"The crossbenchers in Canberra have put forward a sovereign fuel bill which I would argue is screamingly obvious."
The legislation involves:
A ban on the export of Australian oil, so it will be processed in Australian refineries.
All suburban waste disposal will be converted to diesel and other drop in fuels.
All metropolitan-based government vehicles be Australian made, in majority-Australian-owned factories. Our electric buses are already being built in Australia.
A renewable fuel mandate, creating an enormous supply of biofuels from sugar cane-fibre, algae, gain and biochar from invasive weeds like prickly acacia.
"A defence-missile fortress wall, fuel security and rifles. Those are your three great weapons," Mr Katter said.
"Every boy, and arguably every girl in Australia, should be taught how to use a rifle. Once they have a rifle in their hand, you've made them into guerilla patriots – most powerful.
"Every military book ever written will tell you that you need 20 conventional troops for every guerilla troop. Napoleon Bonaparte found that out, as Adolf Hitler found out in Leningrad, as did the Russian president in Afghanistan, as America found out in Vietnam, and as Russia will find out in the Ukraine."
Mr Katter said the major parties had sold Australia out and now was the time to turn back the tide.
"We don't have control when foreign entities have control over our power stations, over our farms, over our ports, over our defence data and through our universities," he said.
"A Chinese 'invasion' could be as simple as a shipping vessel pulling into the Port of Darwin with a battalion of red guard marines, or ten giant freight airplanes could land in Merredin Airbase and it is all over red rover.
"The PMs speech brought me no comfort as to Australia's defence strategy in such a situation. As deeply appreciative as I am of his speech, I was just left with the disquieting feeling that we are looking at a Brisbane line once again. During WWII, it was never a north-south line, it was a decision to protect Brisbane, Sydney, Melbourne and Adelaide and the rest would need to be given to the enemy.
"So, to the people who live in those places, I would like to remind you that our exports consist of iron ore, coal, gold, cattle, silver/lead/zinc, aluminum, copper, crops. Every single one of those export earners is in that area – outside of the Brisbane line:  the golden 'nulla nulla". We must defend it."
Donate Now
Change starts with you