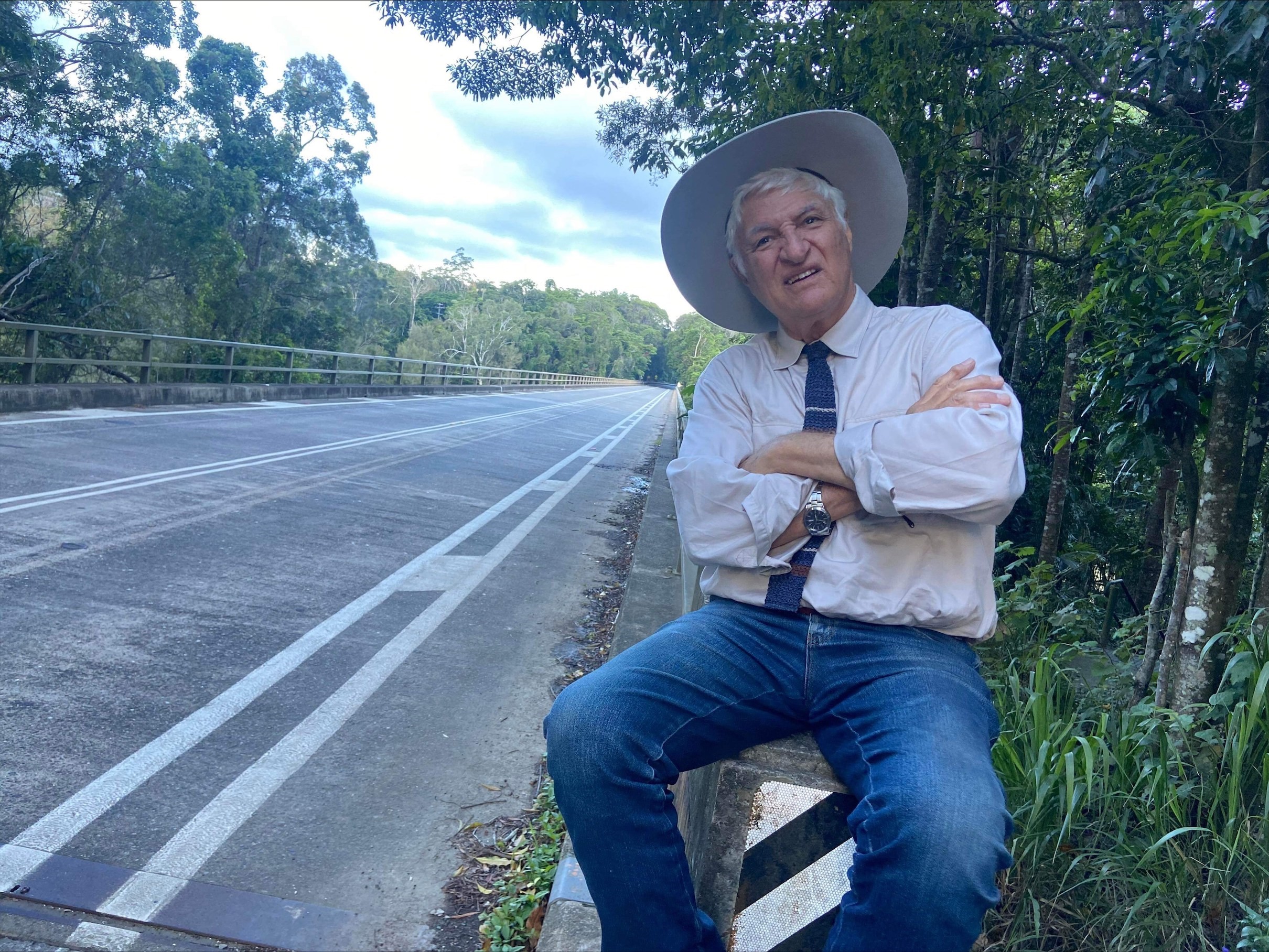 Qld Labor refuse to act on Kuranda Range as deaths continue
Qld Labor refuse to act on Kuranda Range as deaths continue
KENNEDY MP, Bob Katter, says the Queensland Labor Government is the most arrogant he has encountered in his nearly 50 years of political life, as it refuses to act on the dangerous Kuranda Range Road despite another tragic death yesterday.[1]
"How many more Martyrs must we have before the Queensland Government wakes up?" Mr Katter said.
"This is a dreadful tragedy. The only good thing that could come out of it is if the State and Federal governments act and build a new route. But to this point they just refuse to do anything about the road at all. 
"It took us three years and five deaths to get the Feluga intersection fixed on the Bruce Highway. On the Kuranda Range we are seeing the most colossal example of incompetence.
"The ALP State Member for Cook incredibly labelled the Kuranda route as 'safe.' Well, last week it closed twice for many hours, and now another life has been lost."
Mr Katter said the solution he had continuously raised was the Bridle Track Tunnel, which will be a safer and faster drive from Cairns to the Tablelands – taking only 19 minutes.
The Bridle Track involves 16 kilometres of road from the Davies Creek turnoff to the tunnel entrance, and a 1-2km tunnel through the range. Coming out of the tunnel on the Cairns southern suburbs side, there will be an overpass onto the Bruce Highway (see diagram attached). Mr Katter estimates the project will cost $1.5 billion.
"All you have to do is dig a tunnel through the range," Mr Katter said.
"Former Mareeba Mayor Mick Borzi, former Cairns Mayor Ron Davis, and former Barron River MP Martin Tenni advocated this solution, and they had more brains in their toes than the Queensland Government has in their collective heads.
"Brisbane has 30km of tunnels and North Queensland, with nearly one million people, gets no tunnels."
[1] https://www.cairnspost.com.au/news/cairns/fatal-crash-involving-a-truck-closes-both-lanes-of-traffic-near-kuranda/news-story/61b7d981e2ae382084b4924853a4a1a8
Donate Now
Change starts with you