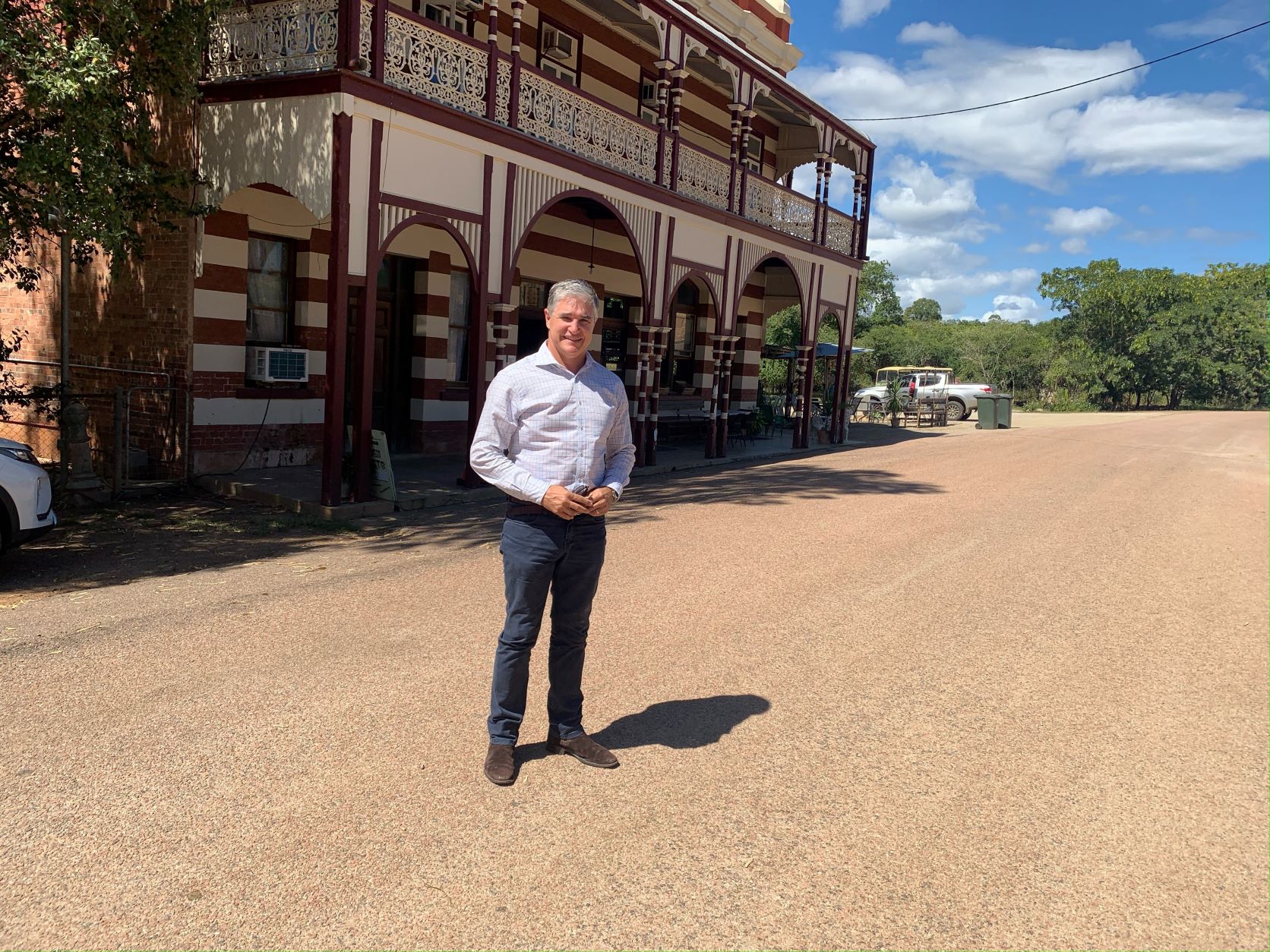 Telco Growing Pains for Revitalised Mining Town
Telco Growing Pains for Revitalised Mining Town
The construction of the Ravenswood Gold mine is well advanced and has brought much prosperity to the region, however accompanying this growth has been a strain on the local telecommunications. With the long-term outlook of this mine looking promising, their needs to be action on these services.
There are currently around 500 contractors working on the mine site to get the project finished on time, meaning that on the day of shift change over there can be upwards of 1,000 contractors in the small town.
Katter's Australian Party Leader and Traeger MP Robbie Katter said while the mine had brought a great boom to the town, these additional numbers on top of mine workers and locals is putting an intense strain on the current Telstra tower.
Locals have advised that having no access to internet or mobile phone reception is a daily occurrence now, which is taking a toll on their livelihoods, businesses, and education.
One local advised that the lack of service means they have a constant battle with their EFTPOS machine, many days having to advise customers that it is cash only.
"Most people don't carry cash these days" the local said.
"We have to turn customers away or ask them to go and get cash out. If they have already fueled up their vehicle, we must rely on their honesty and good morals that they will come back and pay."
The mine has been in correspondence with Telstra, attempting to improve the situation however have reportedly only received an offer that will cost the mine and benefit Telstra.
It's understood Telstra had made it clear that even after completing mine-funded upgrades to the tower, it could not guarantee anything would improve.
Mr Katter said the Federal Government, and Telstra, needed to do more to guarantee the delivery of vital telecommunications services.
"They want the prosperity and the good that comes with large operations such as the mine, but aren't willing to combat these issues that undoubtedly come with an operation of this scale," he said.
"I was in Ravenswood last week and experienced these issues for myself.
"You're flat out making a phone call and have not got a chance of searching anything on the internet.
"Whilst in the town, I ran into a doctor working for the Royal Flying Doctor's service, who was trying to coordinate a rescue.
"He had to stop in and use the post office's landline phone because his mobile simply would not work – you can't tell me that that is good enough."
"These young doctors are keen to get out and work rural, but you can imagine why they wouldn't want to return when faced with challenges such as this."
Mr Katter said he, and the Federal Member for Kennedy Bob Katter, continue to pursue the issue with Telstra and the Federal Government.
Donate Now
Change starts with you