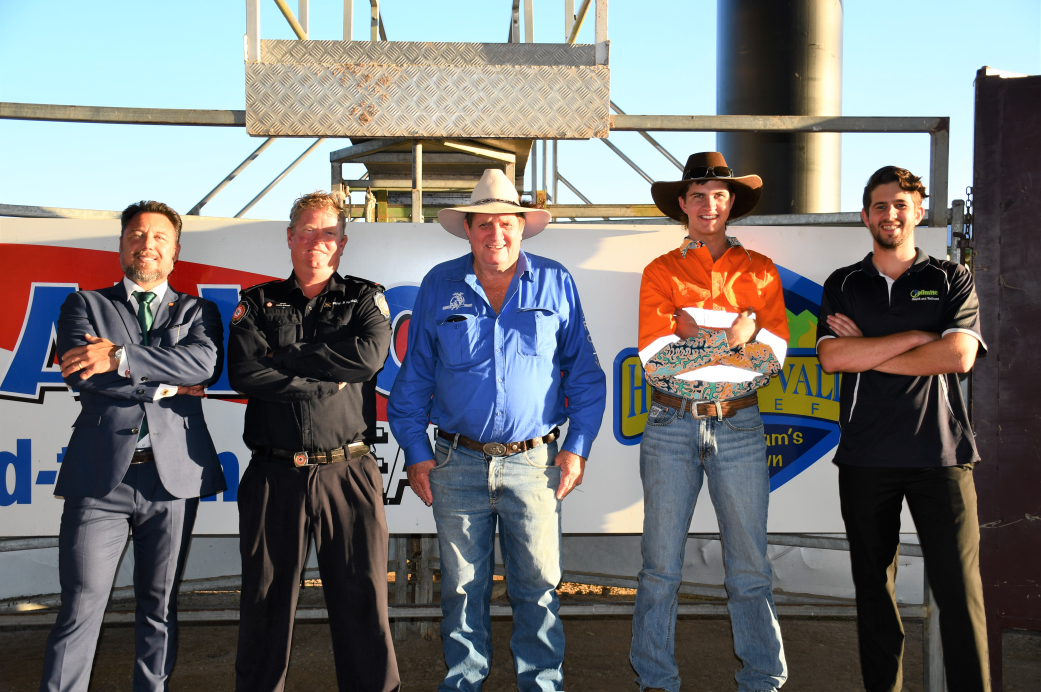 The countdown is on for Ingham's Charity Bull Ride
The countdown is on for Ingham's Charity Bull Ride
MEMBER for Hinchinbrook, Nick Dametto is saddling up to take on the raging bull at Ingham Sugar City Rodeo, September 11.
The official welcome will commence at approximately 6.00pm which will lead into a special tribute to Will Murdoch and his Mini Bull Ride, the Charity Bull Ride will then follow soon after.
The Katter's Australian Party MP has praised the community's generosity who have helped the riders reach halfway of their target.
"There's some really deserving charities this year, we have Audrey's Angels of Hope, Ingham Palliative Care, Ingham Riding for Disabled Association Inc. and Hinchinbrook Branch Queensland Blue Light," he said.
"I encourage the locals to get behind this initiative and come along to watch Ingham locals take on the bulls for good cause.
"This year I will be riding in memory of Judy Reardon and Jonty will be riding in honour of close family friend Will Murdoch."
Jonty Collins-Furber said that as Nick is the reigning champion in this event, his ambition is to ride one second longer than him.
"The Charity Bull Ride is all about having a bit of fun and raising funds for local charity groups," Mr Collins-Furber said.
"I am riding with a heavy heart as I am riding in honour of close family friend Will Murdoch. Will had a talent for riding bulls, he was good at it. I can only hope that I do him proud."
Mr Collins-Furber thanks Morton's Earthmoving for their support and sponsorship.
This year's charity bull riders are as follows:
Nick Dametto MP, State Member for Hinchinbrook, riding in memory of Judy Reardon.  
James Stevens, Auxiliary Captain Halifax.
Jonty Collins-Furber, Machinery Operator Morton's Earthmoving, riding in honour of close family friend Will Murdoch.
Casey Costabeber, Therapy Assistant Optimise Health and Wellness.
This year the total amount of cash donations will be split equally between the four riders.
Each rider will be able to donate their share to a local charity of their choice. Ingham Sugar City Rodeo will be donating an additional $500 to the rider with the best time.
To donate to the Charity Bull Ride, please visit the GoFundMe page https://www.gofundme.com/f/ingham-sugar-city-rodeo-2021-charity-bull-ride
The Ingham Sugar City Rodeo will be held on September 11 at Ingham Showgrounds featuring Mini Bull Ride, Charity Bull Ride, market stalls, licensed bar, and free camping.
Donate Now
Change starts with you