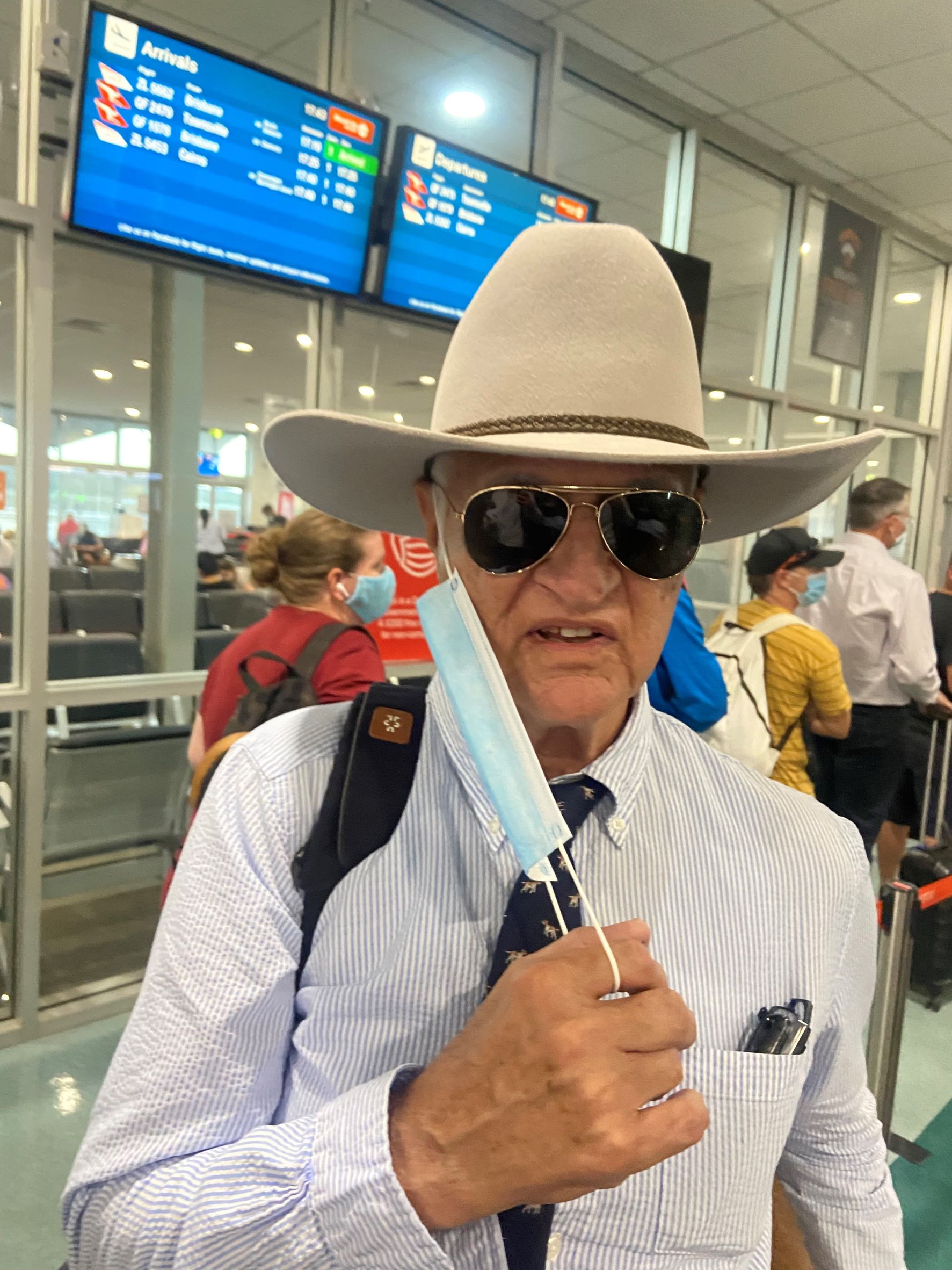 Time for mandatory masks to fly away, says Katter
Time for mandatory masks to fly away, says Katter
KENNEDY MP, Bob Katter says it's time to wind back the remaining, draconian Covid-19 measures including the mandatory wearing of masks at airports and on planes.
Mr Katter said State Governments had rolled back the requirement to wear masks in nearly all settings and it was time the Prime Minister rolled back mask wearing at airports and on planes through the national cabinet.[1]
"The LNP Federal Government is upset because people are saying that they've gone along with the states on the overkill with mandatory vaccines and restrictions. Well, the Federal Government are still demanding the masks be worn at airports when we don't have to wear them nearly anywhere else," Mr Katter said.
"If you don't want people attacking you over your weakness on compulsory vaccines for workers, then do something about removing the masks at airports, which is being imposed by you.
"The mask requirements on planes are now ridiculous considering they don't have to be worn nearly anywhere else. If people want to continue wearing masks, then that is their personal right, and they'll have freedom to do so."
Mr Katter said forced mask wearing was hurting the tourism industry in places like Cairns, Townsville and the Whitsundays, as some people won't fly if they must wear a mask for 4 to 5 hours.
"There's a lot of Australians who refuse to be pushed around," Mr Katter said.
"They will go as far as not getting on a plane because they won't put up with this rubbish."
Mr Katter said he strongly backed the KAP's State Members who were opposing the extension of the Qld Chief Health Officer's emergency powers, and also opposing the no jab, no job mandates.
"A Hervey Bay woman was forcefully arrested for going into a café without proving that she was vaccinated. The fascists are on the march in Queensland," he said. 
"Our little, town of North Mission Beach had its pub and fish and chip shop closed down by the police.
"Hill MP, Shane Knuth, gave a great speech[2] on this issue pointing out how ridiculous it is now to be imposing these restrictions now that 95 percent of the population are immunised."
[1] https://www.infrastructure.gov.au/infrastructure-transport-vehicles/aviation/covid19-response/journey-protocol
[2] https://www.facebook.com/watch?ref=search&v=672814357090220&external_log_id=cc1ed882-558c-47c9-9bb2-77b8d056b9db&q=shane%20knuth%20kap
Donate Now
Change starts with you