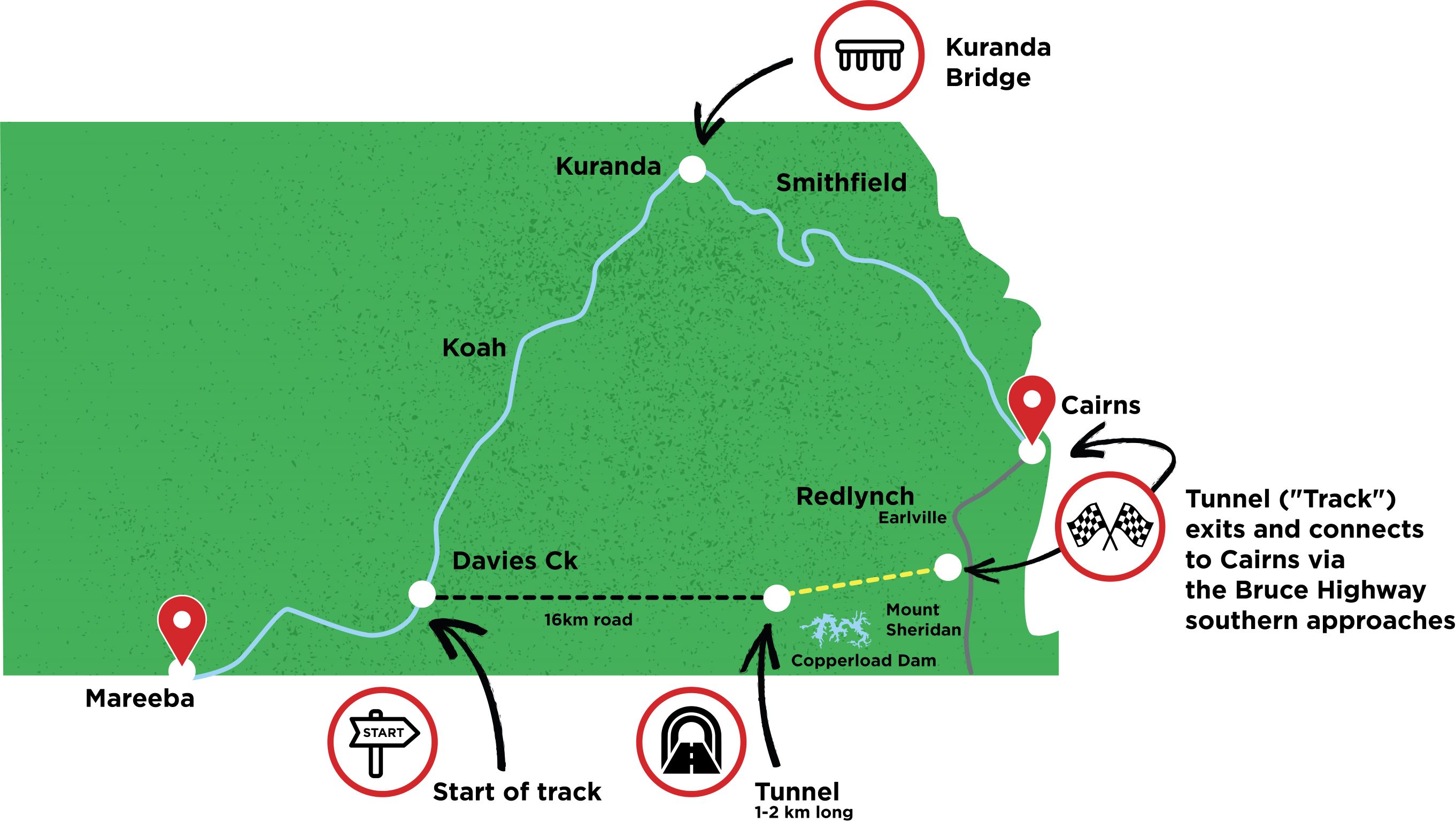 Time to end slum housing developments in Far North Qld
Time to end slum housing developments in Far North Qld
KENNEDY MP, Bob Katter, says 300 square metre housing blocks are no place for families to grow up in, and has proclaimed that it is time to end 'slum housing developments' in Far North Queensland.
The Katter's Australian Party (KAP) MP says the Bridle Track Tunnel must be built from Cairns to the Tablelands, and that acreage housing blocks can be developed in localities like Koah, Speewah and Davies Creek.
"This will allow a 19-minute commute to and from work, but more importantly for kids to grow up playing rugby league in the backyard, riding motorbikes, boiling a billy, camping, and shooting," he said.
"The great attraction of Far North Queensland is the open spaces. So, I don't know why we have moved to having slum housing blocks like Sydney, Melbourne and Brisbane. They have no place up here.
"So, let's punch a hole through the range, and open up the land for affordable housing. Let our people have their own kingdoms.
Mr Katter said that the Federal Government should intervene in the process of subdivisions in what he described as a failure of state and local governments.
"The restrictions and requirements of subdivisions have jacked up the price of a block of land to over $100,000 to $200,000," Mr Katter said.  
"The costs of curbing, channelling, headworks charges etc. have made the costs astronomical. The cost to construct a house has also risen, you need to put scaffolding around it during construction which costs $25,000, and you must have insulation now which costs $50,000.
"The Federal Government is handing out money for people to build houses which means demand is increasing but supply is decreasing. All this does is increase property prices. The Federal Government should step in and address the supply of housing by creating acreage block subdivisions without all the restrictions and requirements under the State and Local Government rules.
"Charters Towers used to be under the Mining Act, and we had no restrictions on subdivisions and a block of land cost you $7,000. When we went under the restrictive State and Local Government Act the price of a block went through the roof to $140,000 then settled back to $70,000. The restrictions are increasing the cost of land by ten-fold."
Mr Katter said it was critical acreage housing developments did not encroach on agricultural land.
"The long-term viability of sugar mills and other crops is crucial to the economy of North Queensland, so we've got to be careful here," he said.
Donate Now
Change starts with you