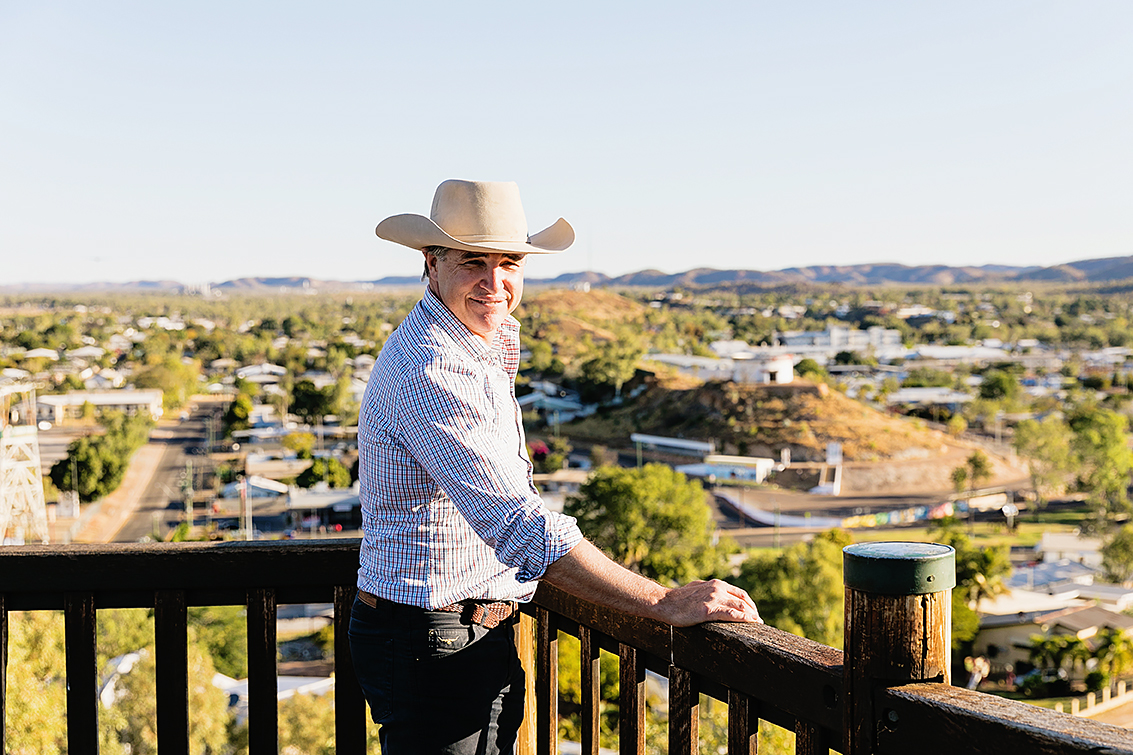 TRADING LAWS STATUS QUO MUST BE RETAINED: KATTER
TRADING LAWS STATUS QUO MUST BE RETAINED: KATTER
The nation-wide shortage in butcher trainees should serve as a massive red light to any plans by the Palaszczuk Labor Government to further de-regulate the state's trading hours laws, Katter's Australian Party Leader and Traeger MP Robbie Katter has said.
Mr Katter said the viability of independently-owned butcher shops, like many small retailers in Queensland, had been impacted by the expansion of major corporate retailers like Woolies and Coles over recent decades.
This, among other issues including limited training opportunities, has led to a halving in the number of national butcher apprentices from 5,000 in 2013 to just under 2,500 at the end of 2020.
The problem is nation-wide, with Queensland the worst affected according to the National Centre for Vocational Education Research.
The Traeger MP, speaking in response to a Parliamentary Inquiry into the state's trading hours laws, said the butcher issue was symbolic of the effects of corporatisation faced by small retailers across the State.
He has flagged concerns that, following the inquiry, the Queensland Government could move to further de-regulate its laws to allow Sunday trading for major retailers in the 21 regional locations where it is still prevented.
"The state's trading hours laws were reformed by the Palaszczuk Labor Government in 2017," Mr Katter said.
"Katter's Australian Party fought hard at this time to ensure that the integrity and viability of small and medium-sized businesses in rural and regional communities was protected as much as possible.
"These efforts were off the back of an overwhelming push from the small business community in regional locations, particularly my home of Mount Isa, who called for Sunday and public holiday trade to be limited to just the smaller operators," he said.
"This is a vital component to their ongoing viability, and protects against monopolisation of our small economies.
"As an MP who was born and raised in rural North Queensland, I realise the importance of supporting the fragile structure of the local business community.
"We have 'held the line' against Sunday trading for years now, freeing up the residents to enjoy social events and retain our local economy that is comprised of independent, small operators.
"To adjust trading hours, particularly to the benefit of major retail stores like the supermarket giants, would threaten this way of life, which I believe permanent residents who care about the future of our communities enjoy."
Mr Katter is calling on small businesses, and locals, in the 21 communities (such as Charters Towers, Mount Isa, Ayr and Proserpine in North and others throughout the rest of the state) to voice their support for these continued protections.
The Queensland Parliament's Education, Employment and Training Committee is conducting the inquiry, and is seeking submissions, emailed to EETC@parliament.qld.gov.au, until 5pm Friday, October 15th.
Donate Now
Change starts with you