Brisbane Olympics 2032: Like-for-like regional spend the only way forward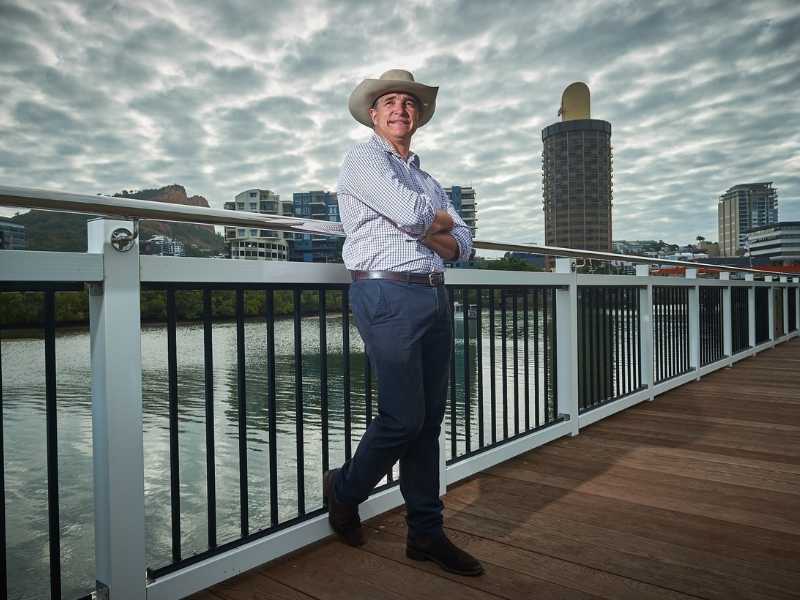 Katter's Australian Party (KAP) Leader and Traeger MP Robbie Katter has called out the Palaszczuk Labor Government's "propaganda machine" as it tours North Queensland trying to drum up business and community sport for the 2032 Brisbane Olympic Games.
This week the Premier and Minister for the Olympics and Paralympics Annastacia Palaszczuk has visited the North's capital, Townsville, as part of the Brisbane 2023 Olympics Committee's tour of regional cities.
Here she has attempted to woo northern business leaders, promising the south-east Queensland games will benefit and showcase the entire State.
Mr Katter, who has been a vocal critic of Brisbane's hosting of the international sporting event, said the only way the Palaszczuk Labor Government could proceed with any regional integrity would be to agree to a like-for-like infrastructure spend in communities outside Brisbane and surrounds.
This could inject at least an additional $7 billion into the regions based on what has been jointly-promised to the south-east by the Queensland and Commonwealth Governments, he said.
"North and regional Queensland have a suite of nation-building projects that stack up but remain unfunded, especially water projects, as well as massive infrastructure deficiencies when it comes to our roads and health services," he said.
"Mount Isa's renal unit is falling apart for example, and ask any truckie who has to spend any time up and down the Bruce Highway or travelling out west on the Flinders – their vehicles are getting smashed up, their freight is more expensive and their deliveries some times delayed as a result.
"Addressing these issues are not 'nice to haves' like to Olympic Games are or new stadiums are – these are essential priorities from a social, economic and national security perspective.
"I find it insulting on behalf of those of us who live outside the south-east corner when the Premier and her Olympics teams visit and try and distract us with a shiny baubles and empty promises."
Donate Now
Change starts with you