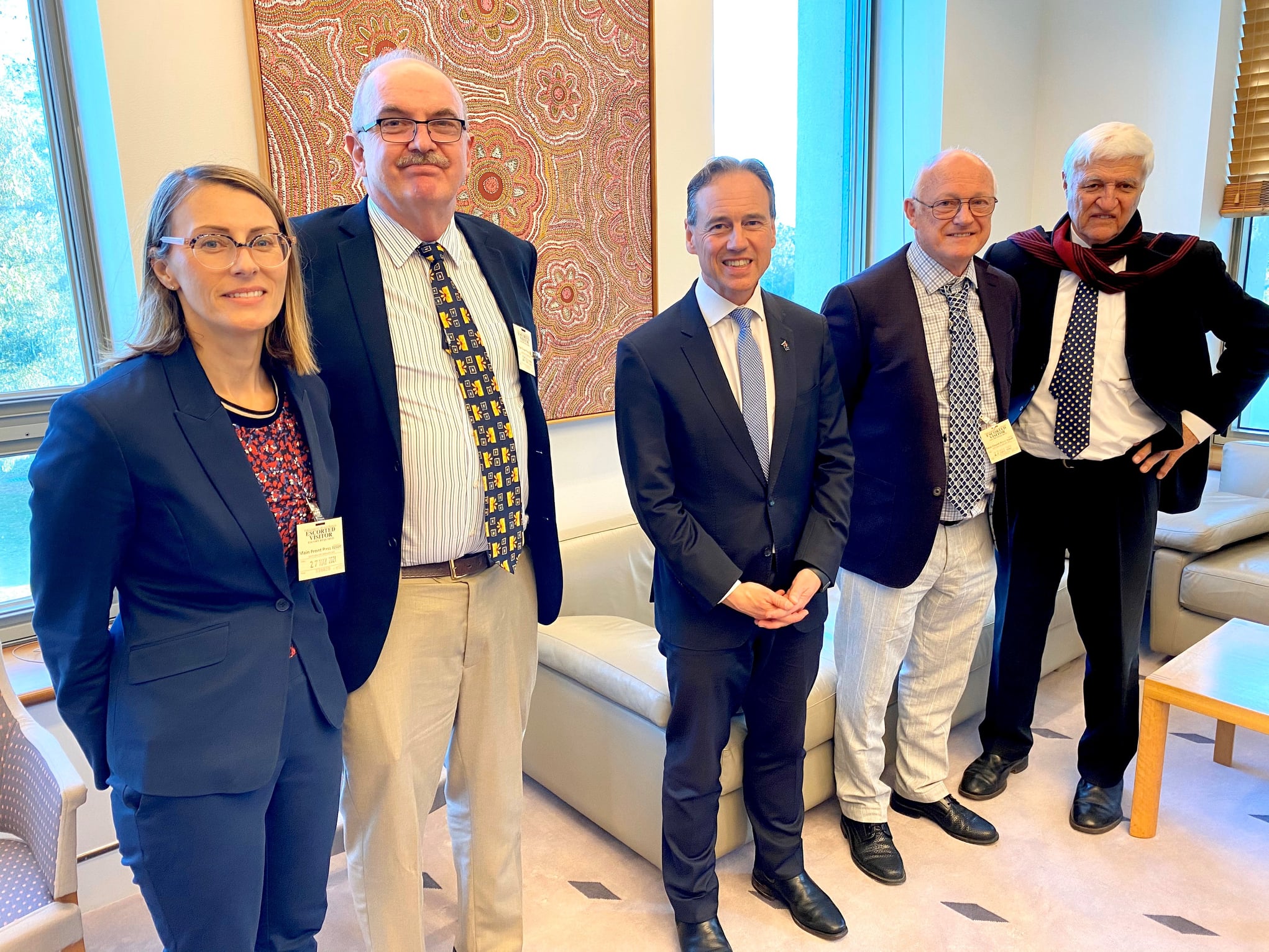 Carrot and stick measures needed to improve rural health delivery
Carrot and stick measures needed to improve rural health delivery
KENNEDY MP, Bob Katter, says 'carrot and stick measures' are needed to improve rural and regional health delivery, including increased bulk billing rebates for rural and regional general practitioners (GPs) based on remoteness, and incentives and directives to attract Australian-trained and foreign doctors to the regions.
The Katter's Australian Party (KAP) MP presented these ideas in a written submission to the Senate Inquiry into the provision of general practitioner and related primary health services to outer metropolitan, rural, and regional Australians.
Mr Katter who has been in state and federal politics for nearly 50 years said the fight to maintain an adequate health workforce in North Queensland had been a constant battle.
"Half my term in office was spent fighting for a North Queensland medical school, which we got at James Cook University (JCU)," he said.
"Our kids previously went to Brisbane's University of Queensland, and they never came home. Townsville's JCU has been turning out over 200 Doctors a year now for 15 years and yet our doctor shortages are higher now – even though in theory we've trained 3000 extra doctors locally.
"There are now the doctors available but serious carrot and stick measures are needed if they are to move into and remain in country areas."
Mr Katter has been working with many GPs in his electorate including Dr Rod Catton (Innisfail), Dr Grant Manypenny (Mareeba), and Dr Lisa Fraser (Gordonvale) who between them have over 100 years' experience at the coal face on this issue.
Mr Katter said the Federal Government had attempted to make rural and regional practices more viable by introducing a progressive incentive schedule that increases bulk billing payments for doctors working in remote areas and rural towns.[1]
Previously, metropolitan areas received a bulk billing incentive (BBI) of $6.40 per patient, and "rural" areas revived a BBI of 150% the metropolitan area rate, $9.65 per patient.
As of January 2, 2022, the rural rate will be on a sliding scale based on remoteness. Cairns and Townsville will continue to get 150%. The towns of Mareeba, Atherton, Innisfail and Charters Towers will now receive a BBI of 160% ($10.24), Yungaburra, Malanda and Ingham will receive a rate of BBI rate of 170% ($10.88), Mount Isa and Cloncurry a BBI rate of 180% ($11.52), and most of the western sections of the Kennedy electorate a BBI of 190% ($12.16).
Mr Katter said the policy was a step in the right direction but the bulk billing incentive rates needed to be increased further to make a difference.
"This modest increase however, according to the multiple doctors in my electorate who we have spoken to, will make only the slightest difference to their practices," he said.
"It does not alter in a meaningful way the dire situation they find themselves in."
The Senate Standing Committees on Community Affairs is expected to release its findings from the Inquiry in March 2022.
Donate Now
Change starts with you