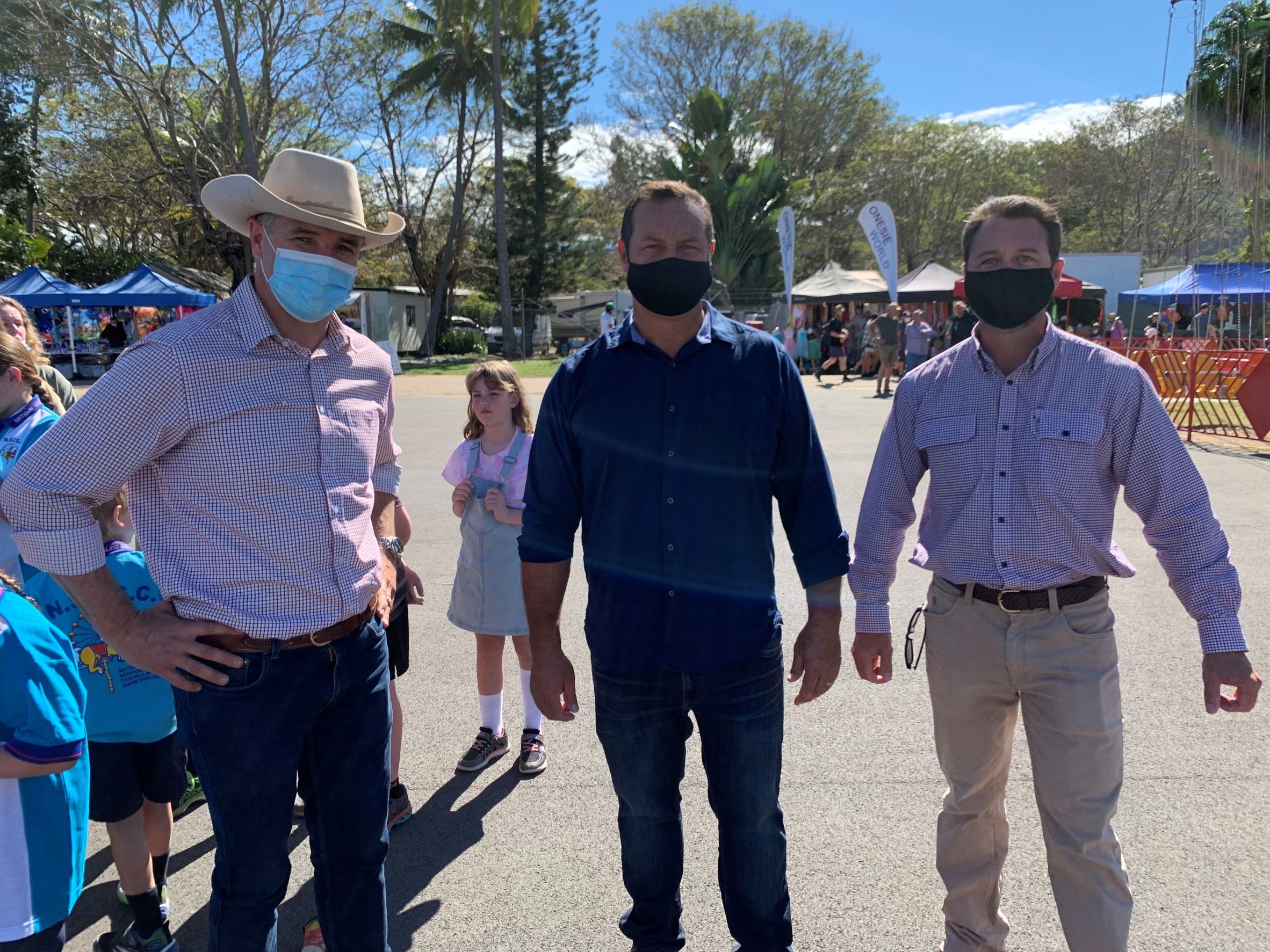 Fed funding adds insult to Ag Show injury
Fed funding adds insult to Ag Show injury
Queensland country shows struggling to survive have been dealt another blow as the Federal Government hands millions to Brisbane's Ekka and offers only a pittance to ag shows across Australia.
The Royal Queensland Show (Ekka) will receive $6.5 million to help meet costs from last year's cancelled show, under Round 2 of the Federal Supporting Agricultural Shows and Field Days program.
It's part of $13.1 million handed to eligible royal shows in capital cities. By stark contrast, Queensland's 129 ag shows have to compete for a share of a paltry $7.9 million allocated to hundreds of ag shows and field days all over Australia.
The news comes after Member for Traeger and KAP Leader Robbie Katter backed a request for support from the Queensland Chamber of Agricultural Societies (Queensland Ag Shows), claiming that untenable and unfair COVID restrictions were making it impossible to deliver the state's shows.
Mr Katter wrote to the Queensland Health Minister and Chief Medical Officer requesting a response to a submission from Queensland Ag Shows raising the complaints that COVID-19 constraints were confusing, inconsistent and unfair.
Despite acquiring COVID-safe industry plans for 116 shows in 2021, 13 were cancelled due to lockdowns, and the industry was hamstrung with much tighter restrictions than other activities and events held on the same showgrounds.
Queensland Ag Shows representatives said they'd been singled out and "treated like second-class citizens" by the Government.
Mr Katter said to lose the traditional country shows, with an annual worth of $141 million, and almost all of which have been running for over 100 years, would be a crying shame.
"Losing the much-loved country show would devastate many people's livelihoods, wellbeing, and the social and economic industries of the rural and regional towns where the show is often considered the event of the year," he said.
The KAP is reinforcing its support of the industry after backing it against crippling public liability insurance last year. The KAP called for a parliamentary inquiry and immediate intervention into the public liability insurance sector to reduce exorbitant premiums for show societies and amusement operators.
Donate Now
Change starts with you