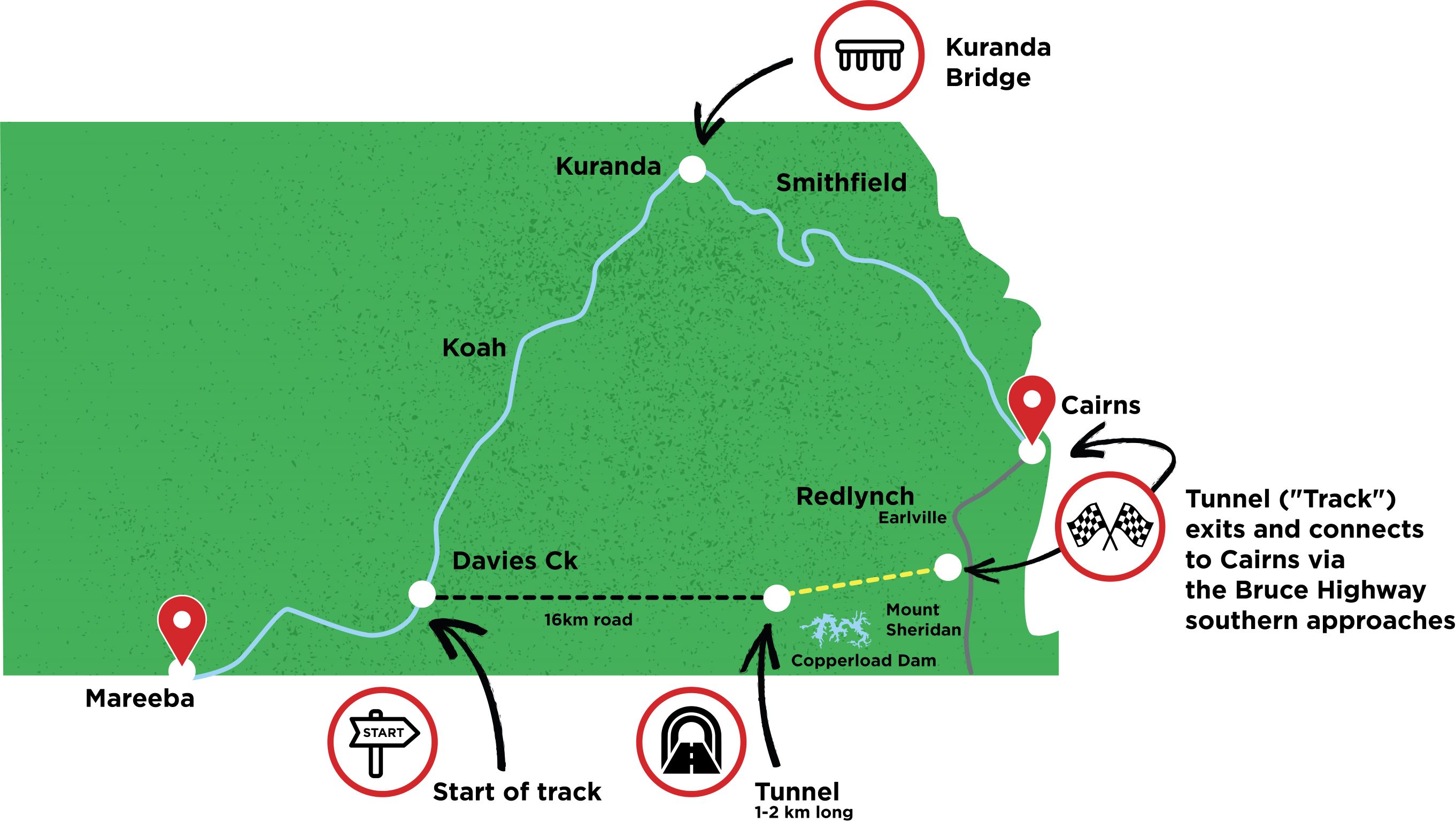 Federal Labor plan to lock in FNQ's economic demise with Kuranda plan
Federal Labor plan to lock in FNQ's economic demise with Kuranda plan
KENNEDY MP, Bob Katter, said Labor's announcement of $200m to upgrade the Kuranda Range Road would lock in Far North Queensland's economic demise, and instead the high-speed, $1.5 billion Bridle Track Tunnel should be built, opening up the Chillagoe Minerals Province and expanding farming in the Tablelands and Gulf, to a port at Cairns or Yarrabah.
"Widening the Kuranda route will still leave Far North Queensland with a long, windy road that will still close 40-plus times a year, an unreliable bridge, and an hour-long commute between Mareeba and Cairns," Mr Katter said.
"The major parties have poured billions of dollars into tunnels in Brisbane. Why is it that they spit upon us and refuse to build a tunnel in Far North Queensland?
"The Bridle Track Tunnel will mean a 20-minute drive between Mareeba and Cairns, and it will open up mining and irrigation farming on the Tablelands, Gulf and Cape because we will have access to a port. We will remain bound up like a lotus foot unless we get the Bridle Track Tunnel.
"If you say we can't get the money for it, then you are wrong. Nearly $2,000m has been spent on the divided highway between Gordonvale and Cairns in the Kennedy electorate.
"If the people of Leichhardt want to keep getting second best, keep voting for the LNP and ALP. Governments should be facilitating, not 'stifling' economic development."
KAP candidate for Leichhardt, Rod Jensen said merely upgrading the Karanda road access is ludicrous. 
"To do so would place further undue strain on an access road that is already dangerous and often un-usable for drivers," Mr Jensen said.
"Road works for any period places strain on agriculture and tourism to and from the Tablelands to Cairns. 
"What is being touted here is subjecting road users to years of perpetual road works and stop-start traffic lasting into the foreseeable future. We must build the Bridle Track Tunnel."
Donate Now
Change starts with you